YouTube is coming for your children.
On Monday, the video-streaming platform plans to release YouTube Kids, an iOS and Android app for tablets and smartphones that offers children a safe, simple YouTube experience. The app will feature original content from popular children's programs, such as "Sesame Street" and "Yo Gabba Gabba," as well as existing YouTube content safe for the younger crowd, including channels for Reading Rainbow and DreamWorks TV. It will also include skippable and unskippable pre-roll video ads, as first reported by Ad Age.
The new app, then, presents marketers, media buyers and video creators with a reliable, regulated way to advertise to kids online, which has historically been fraught. But it's not going to be as simple as advertising on YouTube proper, either. We spoke with media buyers, creators, analysts and even a developmental psychologist to uncover the opportunities and challenges around advertising on YouTube Kids. Here's what they had to say:
Adam Shlachter, chief investment officer, DigitasLBi
For advertisers, this tailored environment could represent a very compelling opportunity to connect with kids, and parents, in more relevant ways. However, I believe there will be an abundance of caution based on sensitivities around data collection and targeting of young children. I imagine Google has been focused on getting this right before they come to market, but it may be a slow start.

As a parent of young kids who almost exclusively watch video content on YouTube, it will be interesting to see how they take to the experience versus the broader platform.
Jeff Minsky, director of emerging media investment, Omnicom Media Group
For marketers who have already gone through the appropriate filters to determine how they can advertise to kids within the Child Online Protection Act guidelines, this, if it scales, is a good opportunity to present their messaging in a relevant way to kids. It gives them a different platform to distribute branded entertainment and engage kids in a safe environment. YouTube is most definitely the MTV of Generation IP and I am optimistic in its success.
Jumping for joy is a little premature as we don't know the uptake and there are plenty of parents who, for whatever reason, have no issues with their kids using the general YouTube site and app. For the marketing and agency community, though, it will provide a clear line of demarcation of the audience. However, expectations on data collection and targeting outside of context will have to be managed significantly amongst clients that are getting used to data overload. Privacy standards and compliance are going to be much higher here and so the marketing delivery is assumed to be much more contextually based, than data driven.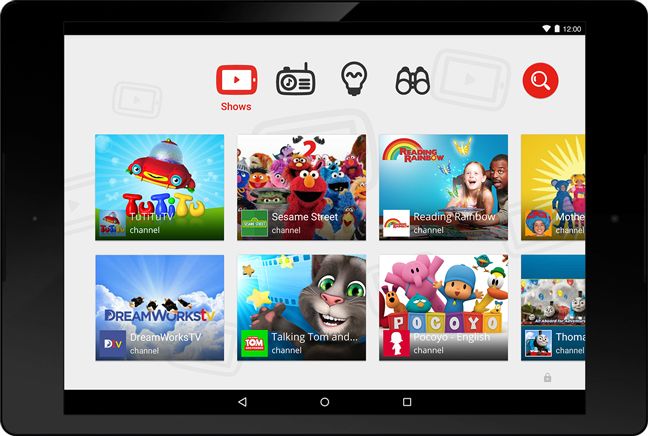 Martin Utreras, senior forecasting analyst, eMarketer
YouTube wants to beef up its premium content to become more relevant to brand advertisers. Kids' content is prime for ads targeted to parents — and kids, of course — especially for consumer packaged goods brands selling household items, as an example.
Also, YouTube already has partners creating content for kids, so packaging that content for mobile makes sense. Doing so through a dedicated mobile app also makes a lot of sense because much of kids' video consumption happens on tablets and smartphones they share with their parents, and this makes YouTube extra-appealing to parents who want the ability to filter out content they don't want their kids accessing.
Jan Dawson, chief analyst, Jackdaw Research
I think the most challenging thing for YouTube with targeting kids is that advertising is a really thorny issue. Look at the Disney Channel, PBS Kids and many other kids' programmers, and they totally eschew ads. But that's pretty much been YouTube's entire business model until now, so that's a real problem.
I could see subscriptions or other models being relevant here, but as with other YouTube-based subscription models, I question how much people really want to pay for this content – it's all pretty fungible, and if I have to pay for one show, I'll just have my kid watch another instead. I think there's a real need for this kind of thing – YouTube is a scary place for kids – but I just don't see yet how YouTube is going to make money off it.
Cenk Uygur, CEO and host, The Young Turks Network
The YouTube app for kids is brilliant. I have two young kids and I'm positive that they will find this app before I do. The one concern parents had with YouTube is that kids might stumble from kid videos — which my son watches non-stop on YouTube — to adult videos as they wandered through YouTube. This app solves that problem entirely.
As to whether the existence of ads on this platform would concern me as a parent, I'm too biased as a content creator to answer the question objectively. Good ads from trusted sponsors should be everywhere.
Susan Linn, director of the Campaign for a Commercial-Free Childhood, and instructor in psychiatry, Harvard Medical School
It's disingenuous to claim that YouTube Kids, or any ad-supported programming, is "kid-friendly." Children are already inundated with advertising selling them everything from junk food to junk toys — and it's not good for them. Research links child-targeted marketing to a host of problems facing kids today including obesity, unhealthy body image, the erosion of creative play and family stress. And children are more susceptible to advertising than adults. They don't have the cognitive wherewithal to defend themselves against it.
Homepage image courtesy of Shutterstock / Gladskikh Tatiana (modified by Eric Blattberg / Digiday) 
https://digiday.com/?p=106711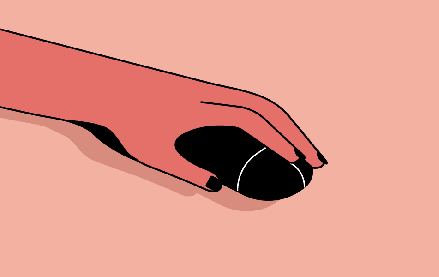 December 1, 2023 • 3 min read
People claim that the role of chief diversity officer is vanishing. However, AI is booming, and the CDO can help ensure responsible AI.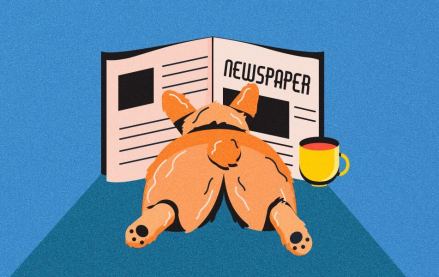 November 30, 2023 • 4 min read
Digiday+ Research found that publishers' programmatic ad revenue didn't quite live up to expectations this year, but they still see it as a growth area.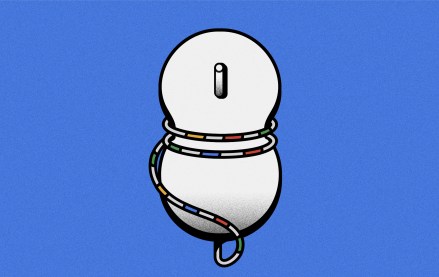 November 30, 2023 • 13 min read
For a couple of publishers, referrals from Google are down upwards of 60%.