On the verge of the Apocalypse New Year, Digiday wanted to commemorate the most popular pieces of 2012. It was a great year for our traffic — thank you! — as our monthly visitors more than tripled. The following stories are our most read from the past year:
1. How Eduardo Saverin Sold Facebook Ads in 2004
Every company has to start somewhere, right? It's been no different for Facebook, the social behemoth, which in 2004 was anything but. From around 70,000 users and an inkling of using data to target certain demographics, the social network has come a long way in less than ten years.
2. When Your Storm Photo Goes Viral
Hurricane Sandy was a terrifying nightmare for the New York metropolitan area. Social sharing became the prime way to communicate updates and quickly share catastrophic photos and videos. Digiday editor-in-chief Brian Morrissey shared his lessons from having a photo he shot quickly spread across the Web.
3. The End of the Facebook Like Bubble
As social media continues to grow in marketing importance, companies are increasingly held at the whim of tech algorithms. Facebook demonstrates they have the final say in how its users view content.
4. Confessions of a Big-Agency Top Digital Exec
A top agency executive confessed that digital agency salaries are inflated, chief digital officers are a mask for a non-existent innovation strategy, and that researched ads suck. "If you just want to have some fun and do some interesting work, then you have to be more realistic about how much money you will make and go to work for a production company or a small digital boutique."
5. 5 Amusing Ad Agency Resignations
If you're thinking of resigning in style, Digiday picked out several entertaining farewell letters from agency professionals for you to emulate.
6. The Native Ad Fallacy
"Despite what many content publishers may wish, native ad systems are not an alternative to this trend. Twitter and Facebook's "native" ads will surely be traded programmatically in 2013."
7. 6 Awesome Brand Responses to Social Media Bullies
People love to harass brands online. The Internet also likes brands that fight back.
8. Why I Confessed
A leading female agency executive conceded her very personal experiences within a world dominated by men. Her extremely brave letter opened up a forum for other agency women feeling disgusted with sexist colleagues.
9. What Brands Really Think of Agencies
Top brands revealed what they wished their agencies could do for them, from how projects are executed to the level of interaction between the client and creative.
10. 10 Bad Apples of Digital Media
Some of these people might be in your day to day interaction. It's also possible that you are one of these people.
https://digiday.com/?p=28383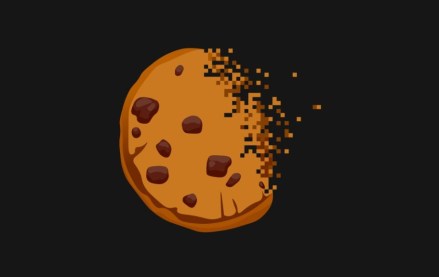 September 25, 2023 • 1 min read
During the Digiday Publishing Summit, execs from companies including Condé Nast, Dotdash Meredith and Thomson Reuters assessed the industry's readiness.
September 25, 2023 • 5 min read
Publishing executives shared their honest and unfettered opinions on the rise of generative artificial intelligence technology and its impact on traffic, IP protections, content production and jobs at the Digiday Publishing Summit last week.
September 25, 2023 • 5 min read
Here is A sampling of other AI-related news from last week.