Digiday Research: Sports Illustrated scales VR with Everest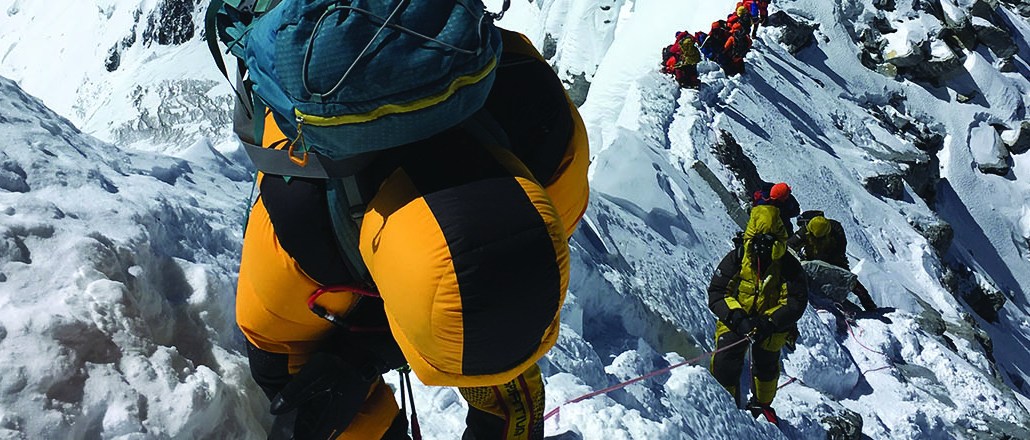 This case study is part of a research series on a set of emerging technologies in media and marketing. Click here to read our report on how media and marketing are using virtual reality.
When Madison Mountaineering and video studio Endemol Shine Beyond approached Sports Illustrated to partner on an immersive VR experience that captured a harrowing climb up Mount Everest, the publisher leapt at the opportunity.
"This was a once-in-a-lifetime, never-been-done-before experience that perfectly meshed with SI's brand of storytelling," said Ben Eagle, director of editorial projects and product at Sports Illustrated.
"They were looking for the proper production and distribution partner," said Josh Oshinsky, executive producer on the project. "That's really what we brought to the table and offered."
The team got to work, and it soon became clear that the process wouldn't be like any straightforward video job. "How you handle post-production in the VR/360 space is … clearly not as well-defined," said Oshinsky. "You need to understand that you're creating an environment with every single frame you put your audience into."
What in a 2-D video might feel like a shot that went on several beats too long might be perfect in VR, since it gives the user time to look around and take in their surroundings.
Getting it right required constant testing within the headsets to feel the effect of each and every edit, adding roughly four weeks onto the normal post-production schedule.
After much consideration, SI opted to split the 30-minute experience into a four-episode serial format so users didn't have to spend more than eight minutes at a time in the headset. When the content was set for release in May, it was time to think about distribution.
Due to low adoption rates of even the more accessible Google Cardboard headsets, a platform balance had to be struck between 360-degree video experiences, including desktops, and true mobile VR viewers. "We went through a few different iterations of how best to display it to deliver the most immersive, interesting and engaging experience to everybody," said Eagle.
Rather than a staggered release, the team ultimately decided to drop all four installments at once, hoping to make a big splash and pull users into their Life VR owned app.
Once launched, user traffic followed similar patterns to other digital content: Heavier mobile usage in the mornings and evenings (think commute) gave way to 360-degree video desktop viewing during the workday. But the biggest insight was in the potential of projects like these.
"So few people will be able to experience Everest in their life," said Eagle. "To be able to transport someone in a fully immersive way is in my mind the best execution of the technology."
https://digiday.com/?p=247177