Digiday Research: Publishers are much less supportive of employee voting than agencies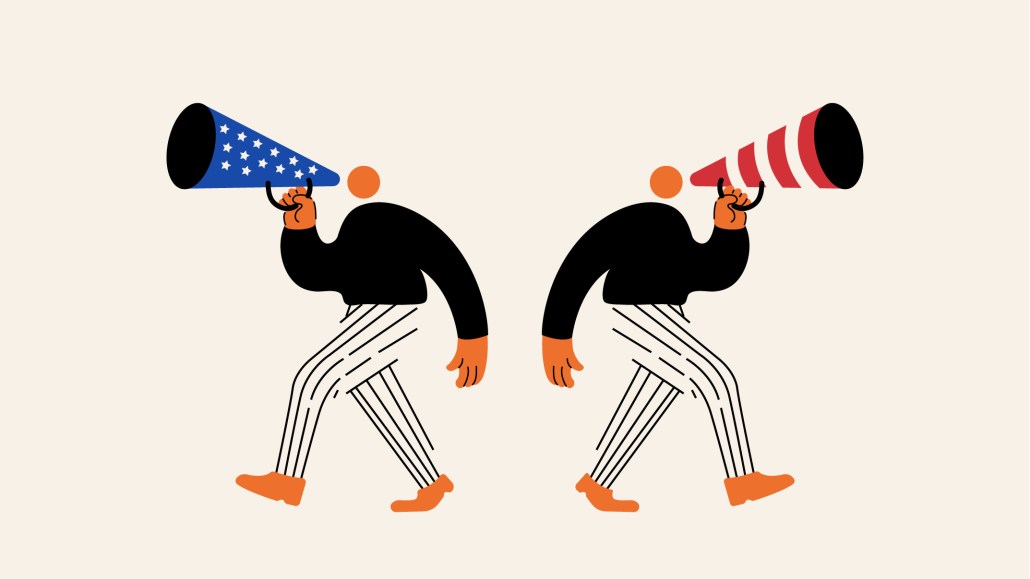 Ivy Liu
If you work at a publisher you probably don't get any time off to vote in the 2020 elections — but a majority of agency employees do.
A survey of 198 professionals working at publishers, agencies and brands found that more than half of agency respondents, and nearly half of brand respondents, said their employer was giving them time off to vote in next month's elections.
Even bigger percentages of agency and brand employees were encouraged to vote this year by their bosses, while just four in ten publisher respondents said they got similar signals.
That close alignment between agencies and brands — and, by extension, their differences with publishers — mirrors other insights from Digiday's 2020 election survey.
The survey found that agencies and brands see the top issues of this year's election season in remarkably similar terms, coming to nearly identical conclusions about the importance of issues ranging from the environment and economic inequality. That same survey found that publishers were mostly concerned with a different set of issues, the coronavirus response chief among them.
The emphasis on political participation aligns with the open political dialogue that exists at a majority of agencies, which are famously liberal in their sensibilities (though maybe not as liberal as some of their employees think). The same Digiday Research survey found that almost 70% of agency employees say their coworkers express their political opinions at work.
That culture is so pervasive that a significant percentage of agency employees said that their bosses shared their political opinions too. That far exceeded the percentages of brand and publisher respondents who said their bosses did the same.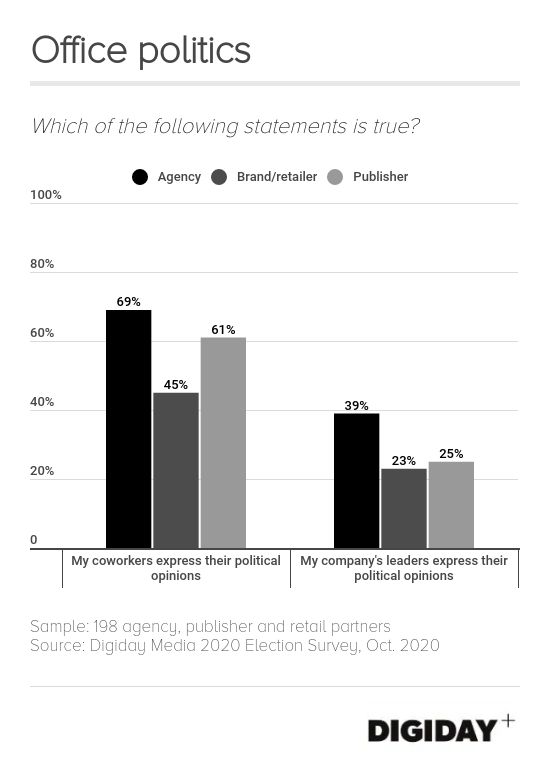 https://digiday.com/?p=381313