European publishers' pivot to video continues, albeit less aggressively
March 8, 2018 • 3 min read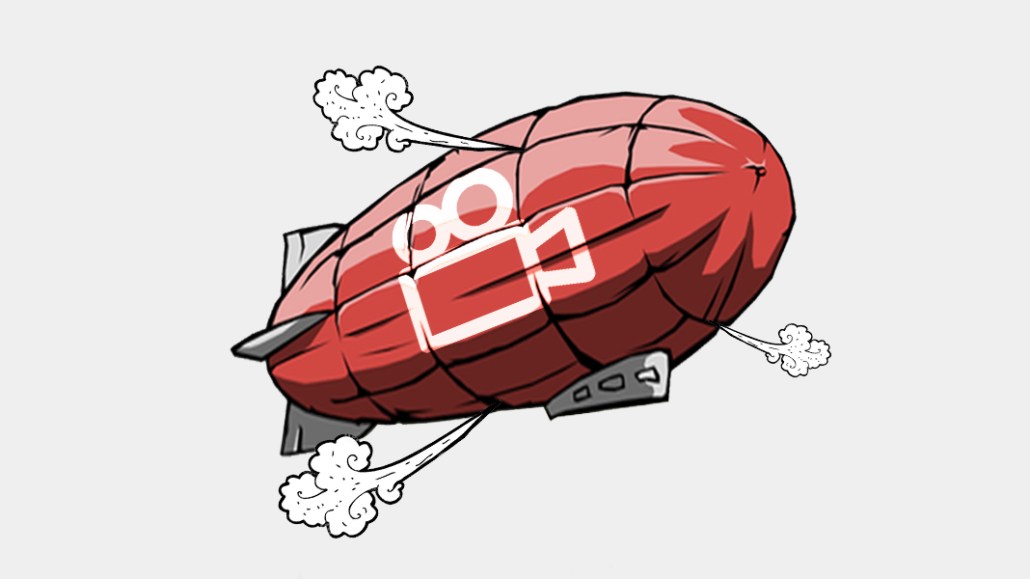 This research is based on unique data collected from our proprietary audience of publisher, agency, brand and tech insiders. It's available to Digiday+ members. More from the series →
At the Digiday Publishing Summit event last month in Monaco, we sat down with over 80 European publishing executives to learn more about how publishers are adapting their video strategies to the changes to Facebook's news-feed algorithm. Check out our earlier research on what platforms publishers are eyeing to replace Facebook here. Learn more about our upcoming events here.
Quick takeaways:
Ninety-two percent of publishers in a Digiday survey conducted at the event are planning to produce more video content in 2018.
The amount of video that publishers expect to produce has fallen over the past five months.
Nearly 4 out of 5 publishers expect to use YouTube in 2018.
Publishers plan to produce more video, but less than initially expected
Last year was characterized by the pivot to video, which saw a number of publishers focus their strategies on viral videos in order to chase more lucrative CPMs from video ads. Headlines have declared the pivot to video is over, given the digital video market has largely deteriorated. However, Digiday's most recent survey found that publishers' pivot to video continues in Europe, but how much more video they expect to produce is decreasing.
Digiday surveyed European publishers twice, once in October of 2017 and once in February, asking them to share their projected video production. In October of 2017, 42 percent of publishers planned to increase the amount of video they produce by 50 percent or more. By February, the number of publishers planning a similar increase had fallen to 18 percent. For European publishers that raced into video, this suggests their video production reached a saturation point or that they have realized the limitations of a video-first strategy.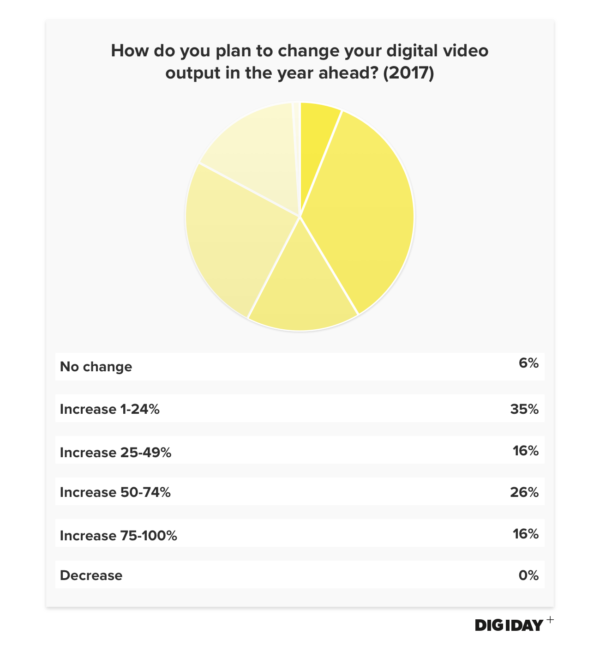 Publishers look to YouTube to host their videos
Facebook once had — and may still have — ambitions of being a "video-first" company, but it's far behind YouTube as the platform for publishers' video. For example, British video publisher Kyra TV has established a loyal following and built a seven-figure business by specifically avoiding Facebook's quick scale opportunities, instead posting long-form video series to YouTube. In 2018, roughly 4 out of every 5 publishers will post videos to YouTube, according to Digiday's survey.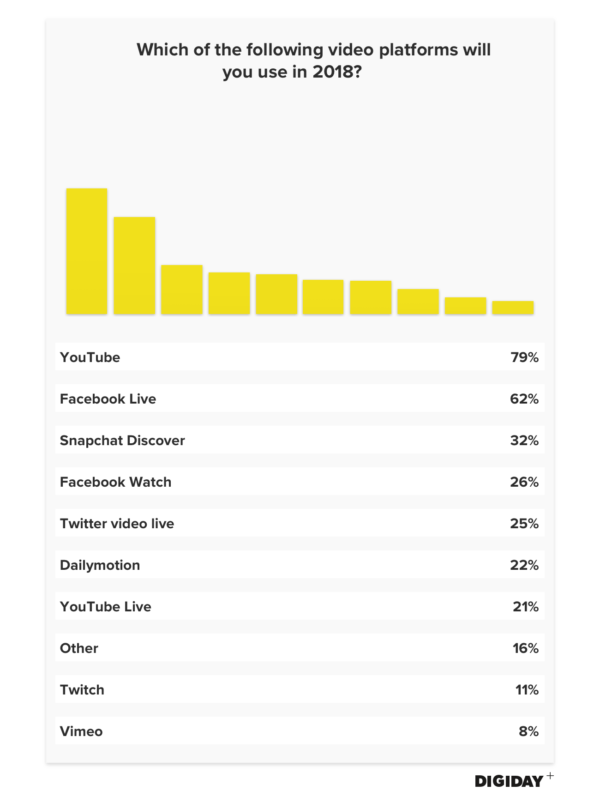 The Economist is among numerous publishers that have started focusing on YouTube, where it posts three videos a week. For The Economist, audiences on YouTube are more engaged than those on other platforms. "[YouTube] is where the engaged opportunity is," said Jamie Credland, svp of strategy and marketing at The Economist Group, in an earlier conversation with Digiday.
YouTube is the established player in the video realm, and while Facebook isn't going away just yet, many publishers are testing other platforms. Snapchat, for one, has reached out to publishers to create video shows for Snapchat Discover. Publishers have reason to be both cautious and optimistic about Snapchat. In an effort to improve its relationships with publishers, Snapchat has become more flexible when it comes to selling its ad inventory, often letting publishers take the lead on sales. But Snapchat's redesign has had mixed effects for publishers, causing spikes in audience traffic for some and drops for others. The unclear consequences of the redesign for publishers make long-term planning around video strategy difficult.
Elsewhere, publishers were pleasantly surprised by a surge in video views from Twitter. Bloomberg has had early success with TicToc, its 24/7 news network exclusive to Twitter, which was getting nearly a million daily views and already on a path to profitability a month after it launched in December. Twitter is rewarding publishers for posting videos to the platform, displaying video view counts that provide a layer of transparency for publishers and sending mobile push notifications to users that drive them to video on the platform. So far, publishers are happy with the ad revenue from their Twitter videos, given that they're mostly reposting their Facebook videos. Still, it's yet to be seen if Twitter's video push will be enough to help publishers replace lost traffic from Facebook. Publishers have already been burned by a platform going all-in on video, only to change course. It's unlikely they'll make the same mistake this time around.
https://digiday.com/?p=278539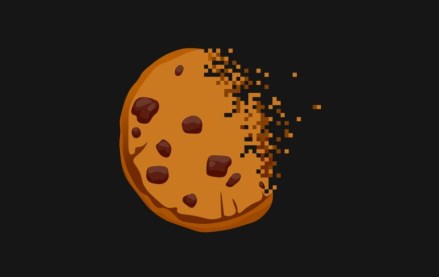 September 21, 2023 • 9 min read
Publishers who attended the Digiday Publishing Summit opened up about their top challenges, concerns and curiosities during closed-door, anonymous town hall meetings.
September 21, 2023 • 4 min read
WBD is seeing ad revenue growth from its YouTube channels and engagement on Threads surpass performance on X.
September 21, 2023 • 4 min read
Powering all of Amazon's hardware is an updated large language model, that could help connected devices actually be smarter.