Born on Facebook, Al Jazeera's AJ+ is now warming to YouTube
November 21, 2017 • 5 min read
Al Jazeera's AJ+ was one of the first distributed media brands to quickly build an audience off the back of Facebook with short, text-on-screen news alerts and mini-explainers covering politics, international news and social issues. But as AJ+ looks to evolve beyond the quick-hit clips that work well within news feeds, the publisher is paying more attention to YouTube.
Now, AJ+ is focused on developing episodic franchises, multipart investigative series and explanatory journalism pieces for YouTube. Series include "Direct From With Dena Takruri," "Chinese Food: An All-American Cuisine" and "Divided America." Its YouTube series typically have episodes with running times between seven and 15 minutes. The focus on serialized content is meant to drive retention, as people come to expect that certain video series will have new episodes on a certain day.
"YouTube is a search engine, but it's also the world's largest video-on-demand platform. The audience is naturally looking for a different style of content, something that's more in-depth and presented," said Zainab Khan, social content editor for AJ+. "YouTube pushes this as well in terms of having a publishing schedule; people on the platform want to know when to come back for a new video."
AJ+'s decision to pivot to YouTube, which began in earnest in the summer of 2016, was driven by a desire to get people to spend more time watching its videos. The publisher was getting hundreds of millions of views per month on Facebook, but people aren't accustomed to watching videos there for more than a few seconds at a time. (The average time spent on a Facebook news feed video is nearly 17 seconds, according to Facebook.)
"We're doing well on Facebook, but we were also looking at the retention numbers, and those were not as high as we would like them to be, especially on the content that we were putting a real investment into, which is our in-depth and investigative reporting," said Michael Shagoury, director of audience development for AJ+. "This is real, quality journalism, and that's just not flying on Facebook, so we knew we needed to build an audience somewhere that would appreciate this type of content and would consistently come back for it."
This meant taking a harder look at YouTube and developing a strategy that could lead to consistent audience growth on the platform. Today, AJ+ publishes about 12 to 15 videos per month on YouTube. Prior to the pivot, AJ+ posted up to 200 videos per month on YouTube, treating the platform as an archive of everything the publisher created.
Once AJ+ scaled back how many videos it put on YouTube, the publisher saw no drop-off in subscriber growth, allowing it to focus on the types of videos it saw were performing well on YouTube. AJ+ has more than 370,000 subscribers on YouTube, putting it behind some competitors such as Vox.com, which has nearly 3.2 million subscribers and is also spending more time focusing on YouTube.
AJ+ has 20 staffers within its organization focused on creating the type of content it puts on YouTube. This wasn't an easy transition for them to make, according to Shagoury.
"We were high on Facebook numbers for a long time, and our producers got used to getting millions of views and that being the metric of success," Shagoury said. "Slowly, over time, we've worked with them to get them to value retention and watch time."
A year and a half into its YouTube pivot, AJ+ only recently started to see its subscribers spike. In the last three months, AJ+ has added new subscribers at four times the rate of previous months. Average video view duration has increased from 1 minute and 31 seconds to 4 minutes and 6 seconds, the AJ+ execs said. And 68 percent of AJ+'s YouTube traffic is coming from the platform's suggested videos and browse features, which means AJ+ is getting a boost from the YouTube algorithm.
AJ+ is part of a wave of video publishers — especially in news — paying more attention to YouTube. In addition to Vox.com, The Atlantic has also said it's devoting more time to YouTube, driven by the desire to get people to watch videos for longer periods of time and for a more consistent form of revenue with YouTube's more established ad ecosystem.
"Even if we wanted to focus on revenue for YouTube, we really had to build that audience up a lot more than what it was and to get those important metrics up to where they needed to be for us to even properly consider YouTube as a revenue stream," Shagoury said.
AJ+ remains a core part of Al Jazeera's digital efforts, especially after a failed attempt earlier this decade in launching a successful cable news channel in the U.S. In 2013, Al Jazeera spent $500 million to buy the cable network Current TV and rebrand it as Al Jazeera America. The cable news channel was shut down in 2016 after the company failed to attract an audience. With AJ+, Al Jazeera has a brand with an established audience on social platforms, which could help it grow both in the U.S. and internationally — AJ+ just launched in France.
Facebook, meanwhile, remains a key part of AJ+'s distribution strategy, but as a top-of-the-funnel platform meant to "expose new people to the AJ+ brand," Shagoury said. "Facebook is a great growth engine and provides us with the widest brand awareness. YouTube is the platform that's one level deeper down the funnel, where people can spend more time with us and form a deeper connection."
https://digiday.com/?p=264379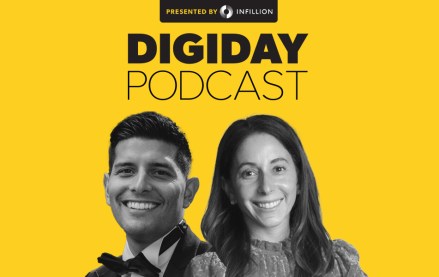 September 26, 2023 • 3 min read
In a live recording during the Digiday Publishing Summit, the news executives called for more nuanced conversations with advertisers around their brand safety concerns.
September 26, 2023 • 4 min read
After investing in one generative AI startup and suing another, the company will let customers create images on its website and an API.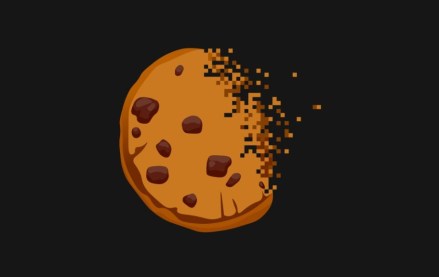 September 25, 2023 • 1 min read
During the Digiday Publishing Summit, execs from companies including Condé Nast, Dotdash Meredith and Thomson Reuters assessed the industry's readiness.