Digiday Research in brief: 60 percent of publishers use muted autoplay video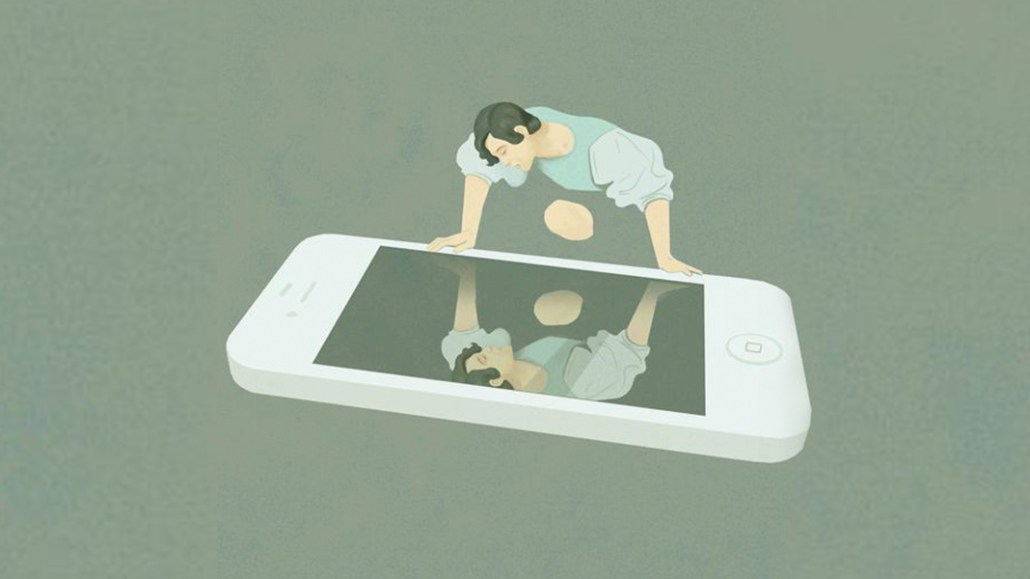 Digiday's "Research in Brief" is our newest research installment designed to give you quick, easy and digestible facts to make better decisions and win arguments around the office. They are based on Digiday's proprietary surveys of industry leaders, executives and doers. See our earlier research on the publisher pivot to video here.
User experience has been a hot topic for publishers lately. Publishers painfully learned that overcompensating for decreasing ad margins by increasing inventory was a major turnoff for most readers. Another strategy publishers adopted was flooding their pages with video ads that autoplayed with the sound on. Users loathed them, but publishers were desperate for a profitable ad format.
Overloaded with intrusive ads, readers adopted ad blockers in droves. Over 25 percent of online readers now use ad-blocking software, according to eMarketer's revised 2017 ad-blocking projections. With ad blockers set to potentially eat up billions of dollars in digital ad spend, publishers have scrambled to adjust. As publishers rush to redesign their websites to be more user friendly, one thing they've monitored is how digital video is delivered to consumers. Digiday's Lucia Moses recently wrote about the trade-off publishers experience between monetizing their sites and improving user experience.
We surveyed over 50 industry executives to see how publishers are navigating that trade-off as it relates to bolstering digital video view counts. Respondents could select multiple options as relevant to their video strategy.
Over 60 percent of respondents said they deliver autoplay videos with the sound muted. This was the most common strategy by far. In contrast, the least-used tactic was autoplay videos with the sound on. Publishers are pushing hard for more digital video views. Our earlier research showed that 80 percent of publishers were looking to increase their digital video output. However, this survey clearly indicates user experience is taking center stage. By focusing on autoplay videos with the sound off, publishers preserve user experience with less intrusive advertising while still displaying valuable video ads.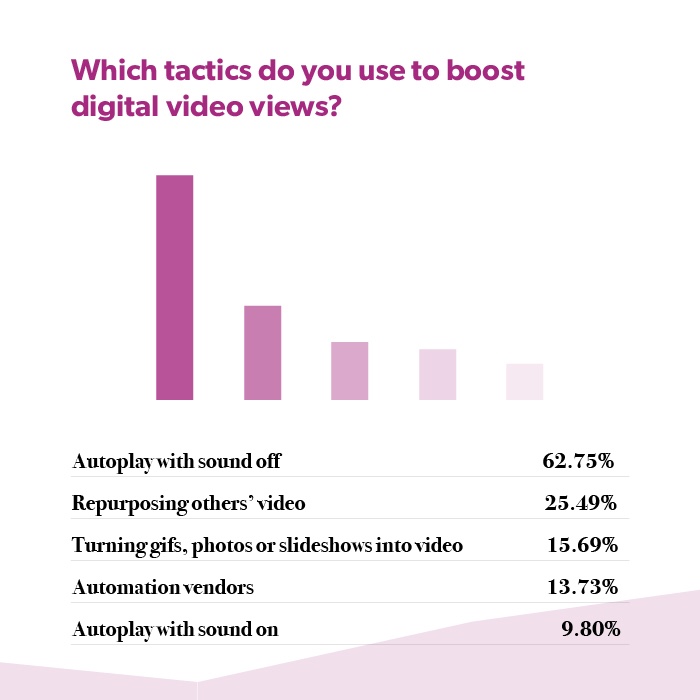 The majority of publishers are chasing digital video views — and the higher ad dollars that can accompany them — but are no longer willing to sacrifice user experience. However, publishers aren't the only ones interested in defining user experience, and that should worry them. Starting in January, Google's Chrome browser will now stop videos from autoplaying with sound on. This could damage publishers' monetization strategies and force them to adopt more user friendly ad formats. Facebook, which has received complaints for autoplaying ads with sound on, could be a big target.
https://digiday.com/?p=258331