Publishers obsess about user experience, but worry about giving up revenue
September 7, 2017 • 5 min read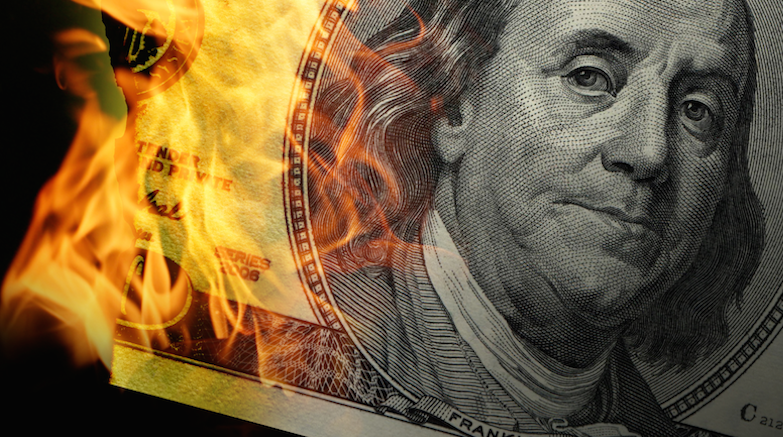 After years of cramming their sites with ads that flash and obscure editorial content, digital publishers are taking a newfound interest in improving user experience. With readers revolting against intrusive ads and tech giants like Google and Apple cracking down on ads that slow down page speed, they must.
But there's a trade-off to putting users first. Publishers have long been addicted to these ad formats because, well, they bring in revenue when all but a few publishers have managed to collect directly from readers.
"It's a singular fear that you'd make less money," said Neil Vogel, CEO of Dotdash, formerly About.com.
Under Vogel, Dotdash went cold turkey on annoying ad formats like content recommendation units, pop-ups and autoplaying video ads with the sound on when it relaunched its service-oriented sites including The Balance and Verywell. The bet was that better sites would attract more visitors who would spend more more time on them, enabling Dotdash to make more money from fewer ad units. The salespeople liked the idea of having attractive new sites to sell, and advertisers liked the results they got in tests, Vogel said. But he was "terrified."
"We could have easily built things that readers and advertisers loved but didn't work," he said.
Other publishers have made similar tough choices in the name of user experience. Gizmodo Media Group, formerly Gawker Media, removed a slideshow format from some of its sites when it migrated them over to Kinja, Gizmodo Media Group's content management system, knowing there would be a short-term dip in pageviews. Slate took a hit in ad rate when it eliminated the Outbrain content recommendation unit from its site. Condé Nast's GQ traded its horizontal photo gallery format for a more visually appealing, vertical one, but that cost it pageviews.
"For any ad product, there's going to be an effect on user experience," said David Stern, director of product development at Slate. "People aren't coming to us for ads, so with any ad experience, there's going to be some distraction."
By improving user experience, publishers can eventually recoup lost revenue or even grow it. Dotdash made up a lot, but not all, the money it lost. In the case of GQ, readership increased, and the revenue generated at least matches what it was before, said Fred Santarpia, chief digital officer at Condé Nast. "While we lost the hardcore pageviews, the circulation rate on the vertical unit was exponentially better," Santarpia said. "They're going from gallery to gallery."
But users and ad revenue concerns often are natural opponents, and while it's easy to see the revenue impact of losing an ad unit, it can be harder to measure (or wait for) the benefit of a better user experience.
"The revenue side can tell you the impact," said Raju Narisetti, CEO of Gizmodo Media Group. "Meanwhile, the newsroom can make the argument it's a better user experience; over time, it'll create more stickiness and increase engagement. It's always been an unequal argument."
It's easier for some companies to gamble on changes that risk sacrificing revenue. Dotdash was fortunate to have shareholders at parent IAC who understood the risk it was taking, and while it was scrapping certain ad formats, the company was overhauling its sites so much that it had confidence that users would linger longer, making up for the lost ad revenue. Things are now at the point, Vogel said, that "we've done so well, we're scared to get greedy and mess it up."
In the case of Gizmodo Media Group, its sites were built on Kinja, which had certain user-focused rules for ad formats. When it became part of Univision and migrated Univision's other sites to Kinja, those sites inherited those rules. Fully 40 percent of Gizmodo Media Group's traffic comes from its own sites, which incentivizes it to pay attention to what keeps people on them. Publishers that make a lot of their revenue from consumers can more easily make the case to push back on intrusive ads, which is why The New York Times gets high marks for its user experience.
"The advantage of having been built on your own custom platform is there are very clear guardrails," Narisetti said. "It puts the onus where it needs to be, on our storytellers, to engage audiences. So anything that gets in the way of that is a pretty involved conversation."
Content recommendation widget and autoplay ads are still prevalent on sites, which shows how hard it still is for a lot of publishers to cut ties with lucrative ads, even if the ads drive readers crazy. In an industry spooked by ad blocking — 11 percent of internet users blocked ads in 2016, a 30 percent annual increase, according to PageFair — things have begun to change, though.
Over the last year and a half, CNN has raised standards for ads on its site, limiting video ads to 15-second ones and reducing the number of programmatic ads it runs, in response to pressure from not just consumers but advertisers, said Alex Wellen, svp and chief product officer at CNN.
"The marketplace has demanded better creative," he said. "There's banner blindness. Consumers were doing all they could to block out bad experiences."
At Slate, Stern said, "sales folks were always asking for more units that were worse and worse. Now, it feels like everybody's on the same page. I think advertisers are less pushy than they were. The ad blockers and the conversations about intrusive experiences has really had a big impact."
https://digiday.com/?p=252891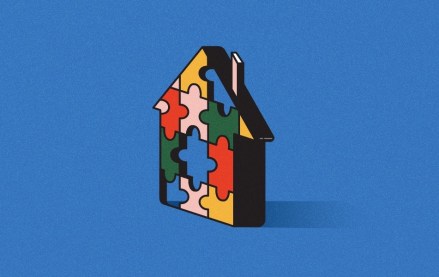 September 22, 2023 • 4 min read
Apartment Therapy's president Riva Syrop took the stage at the Digiday Publishing Summit to discuss the convergence of commerce and sponsorship revenue within its Small/Cool event.
September 22, 2023 • 4 min read
Media execs took stage at the Digiday Publishing Summit to discuss the growing importance of ROI in ad campaigns this year.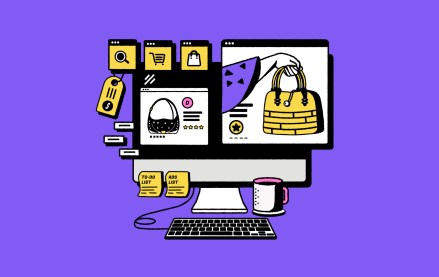 September 22, 2023 • 4 min read
CEO Satya Nadella said AI assistants will be as ubiquitous as PCs and will help users navigate across apps, operating systems and devices.