Digiday Research: 40% of publishing workers report they have faced discrimination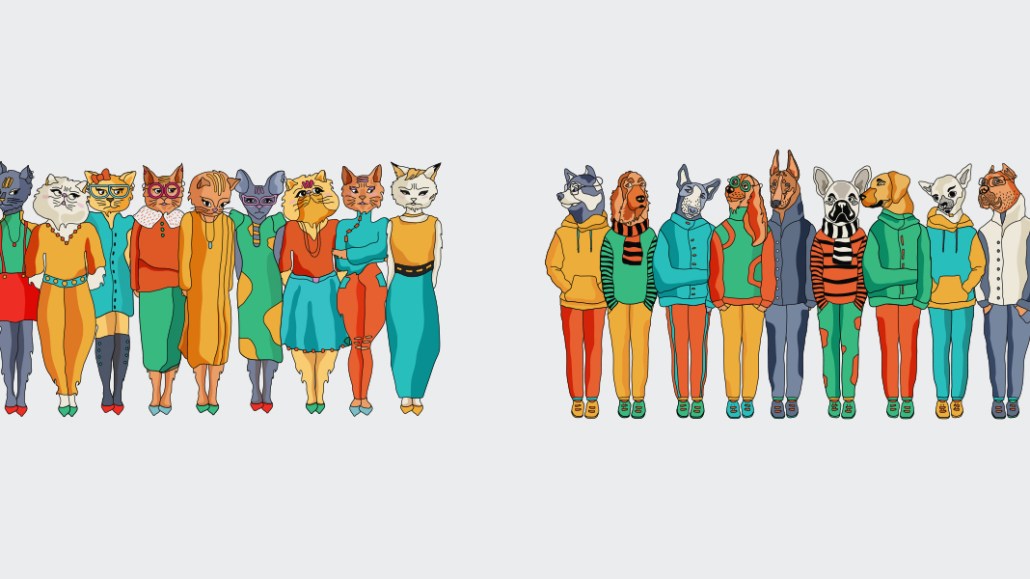 In recent years the #MeToo movement has rollicked several industries, the Shitty Media Men list made the rounds, and a national conversation has begun about sexism, racism and other types of discrimination. But nearly half of the 200 publishing industry industry workers recently surveyed by Digiday said they think things have largely remained the same.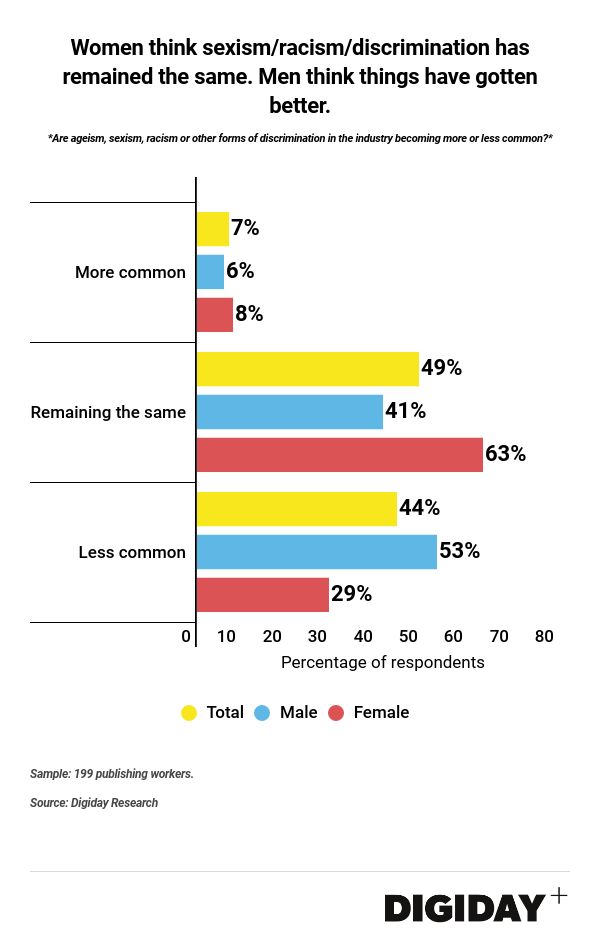 The survey found that 49% of the respondents think things have largely stayed the same, with about 63% of the female respondents saying this was the case. But a majority of the male respondents, about 54% of them, said they thought discrimination, sexism and racism had become "less common" in their industry.
About 40% of all the respondents said they had personally experienced some form of harassment or discrimination over the course of their career. Sixty-seven percent of the women polled said they had, while 22% of the men said they had. These tallies did not change much when people of different levels of experience responded.
Among the respondents who reported that they had been harassed, the type they cited as the most "common" was sexual harassment. Forty-eight percent of all the respondents who had been harassed said they had experienced sex discrimination. And 41% of all the people polled said they had experienced verbal harassment.
Ageism — or the perception of it — was experienced by both men and women surveyed. About one-third of both the men and the women polled said they had experienced ageism in the media industry.
Both respondents who identified as "entry level" and "experienced" said they had experienced ageism, suggesting that both younger and older workers had experienced discrimination based on their age. Ageism has been reported in both the media and marketing industries. Older marketing workers have been perceived as not understanding the latest technologies (and their salaries happen to be higher). Meanwhile, younger employees have said they are often discriminated against because of their youth.
https://digiday.com/?p=357174