Le Monde's Samuel Laurent: Facebook seems more concerned about fake news than Google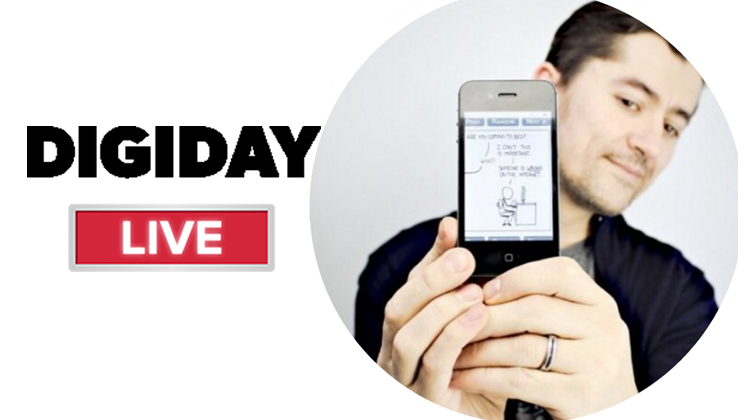 Subscribe: iTunes | Stitcher | RSS
At the French publication Le Monde, a team of 12 people called Les Décodeurs has worked to tackle the problem of fake news by engaging in fact-checking, hoax-busting, investigations and data journalism at scale. Alongside, there were some other initiatives.
Through a project called CrossCheck, they came to an agreement with newsrooms across the country to fact-check as a public service, instead of a competing factor between organizations. The team also decided to collaborate on regulating fake news content with Facebook.
"We have ties with Facebook on debunking fake news. It's interesting because we are beginning to see the real fake news landscape," said Samuel Laurent, deputy editor of Les Décodeurs, at the Digiday Publishing Summit Europe in Berlin. "Facebook is trying to enforce regulation. If you publish lots of fake news, Facebook won't let you publish anymore. My main fear is that Facebook has a billion people. How can you regulate a billion people every day?"
Below are the highlights from his session, edited for clarity.
Facebook can no longer just be a tech company
"In France, we have about 30 percent traffic coming from Facebook. You can't just be a tech company when you provide the main source of audience to every newspaper and website in the world. You have some responsibilities. Facebook is doing some things, but not enough, to tackle the fake-news problem. You quickly come to another problem, which is the attention economics. You have to make impactful titles and push information to get the attention of your consumer. Political fake news is not the main problem; the problem is that the whole fake news is written to get the audience to come to the websites."
Facebook is more concerned about fake news than Google
"Google actually never met us. They just want to distance themselves from this debate. Facebook is more concerned, I think. Maybe because it knows its responsibility because they played a big part in the political campaigns during the U.S. elections."
Subscription models will soon make verified information a luxury
"We are struggling like everybody to have the advertising economics work well. We are going on the subscription model. My main concern is not the business issue, but the democracy of this. Because I fear for the world in 10 years because you'll have to choose between subscribing to a reliable website or going with a website with free information but that puts on fake news. It's bad because internet was supposed to be an information revolution."