Internet publishing brands rarely come back to life. Once you're at the top and fall off, there's no getting that magic back. Ask Friendster.
Betaworks wants to be the black swan with Digg, once the king of the hill in social news that reportedly was near a $200 million acquisition by Google in 2008. That also coincided with a steep decline for the site, as its audience fled to reddit, and the fabled "Digg effect" of a flood of traffic to sites featured slowed to a trickle. By the time Betaworks picked it up in 2012, the price was a mere $500,000 — a rounding error in the tech world.
When Digg relaunched in August 2012, after a six-week sprint by Betaworks to overhaul it, the social news aggregator enjoyed a modest bump before seeing traffic drop back down and eventually level off. Numbers from comScore put Digg's November 2013 traffic at just under 400,000 — Digg's own internal numbers are higher for that month at 2 million. But then, last month, something happened that both parties agree on: traffic to the site in December exploded by tenfold. The reason? Video.
Late last year the site announced the launch of Digg Video, which broke out the most popular video content found online, and gave it its own high-level section on Digg.com. A few of them — like this video of artists pouring molten aluminum into an ant hill — have been shared on Facebook more than a million times.
"You can't plan for virality," Digg's creative and editorial director David Weiner told Digiday. "You can't go out and say 'this will be a viral video.' However, what you can do, by putting your finger in the wind, is create the right conditions for virality."
Digg's sleek, tiled layout has led some to call it Pinterest for the news. Users can still "dig" a story and promote it on their various social feeds. But that's not necessarily what determines whether a page ends up on Digg's homepage any more. Betaworks's analytics tools — like SocialFlow, Chartbeat, Bitly — are culled for data on what's buzzing, and often editors will hand-select what to promote on their own.
"Sometimes humans are better than algorithms," Betaworks CEO John Borthwick recently told Digiday.
Aside from video, Digg is also pushing into original content. Two weeks ago it ran its first piece of longform reportage — a 5,700 word think piece about why audio rarely goes viral. The article, by journalist Stan Alcorn, was commissioned by Weiner and was promoted prominently on the Digg homepage. "It's something we want to experiment with," he told Digiday. "We have an idea of what Digg was and what Digg currently is. We're trying to figure out what Digg should be."
What Digg is, is an aggregator that publishes about 100 stories a day — some 30,000 since the site's relaunch, according to Digg business development associate Elad Gilo. The number of Facebook likes Digg has gotten is up 67 percent since relaunch; accompanied by just a 7 percent bump in Twitter followers. The big growth area? Tumblr, where Digg has seen its audience grow by 500 percent in 2013 alone. That social growth is due, at least in part, to the fact that since about last Spring, half of the site's traffic has been mobile.
"The Digg promise is the best and most talked about of the internet, provided for you," said Weiner. "The world isn't lacking for good content these days. It's just a matter of finding it and prioritizing it."
You won't see banner ads on Digg, but of the stories the site has run since its relaunch, 80 have been sponsored content. Advertisers have included Squarespace, Fox Searchlight, Warby Parker, Fitbit and others. Weiner oversees both editorial and the creation of those ads, which are clearly labeled "Sponsored" and have, Weiner said, often ended up in the top 10 read stories of the week.
"The idea is simply — and we explain this to every advertiser we work with — we spend all day talking to our audiences we have a good innate sense of what will do well and what people like," said Weiner, whose background includes editorial at the Huffington Post and marketing with the agency Mother. "When it comes to running ads on the page, it doesn't make sense to keep a companies the ad campaigns they would run on the subway. That's not speaking to our audience specifically."
In the meantime, expect more original content from Digg. There will be more longform commissioned pieces as well as some more topical fare. His team of six, for example, has something queued up for the Super Bowl, but he's not sharing details yet. And video has clearly been such a boon to Digg that you can expect much more to come — the last editor Weiner hired, he boasted, is a master of the supercut.
"We really feel like there's a there there," said Weiner. "It seems like everyone is chasing that right now, and with good reason. Video is a growth market."
https://digiday.com/?p=62555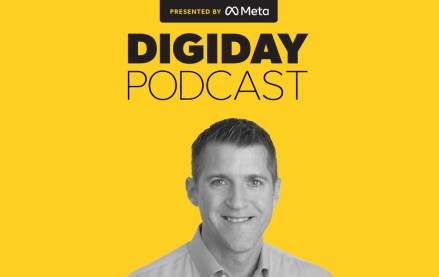 November 28, 2023 • 4 min read
Google's vp of global ads is confident that cookies will be gone from Chrome by the end of next year, despite all the challenges currently facing the ad market.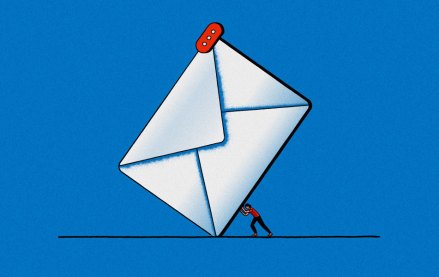 November 28, 2023 • 6 min read
Some email newsletter platforms' click-through rates are actually click-to-open rates, which are measured against the number of emails opened rather than the emails sent. But buyers seem to prefer it that way.
November 24, 2023 • 5 min read
Publishers' events businesses picked up pretty significantly during the back half of this year — and they will focus on sustaining that lift into 2024, according to Digiday+ Research.