How Diageo is planning for voice-based search
September 7, 2017 • 4 min read
•
•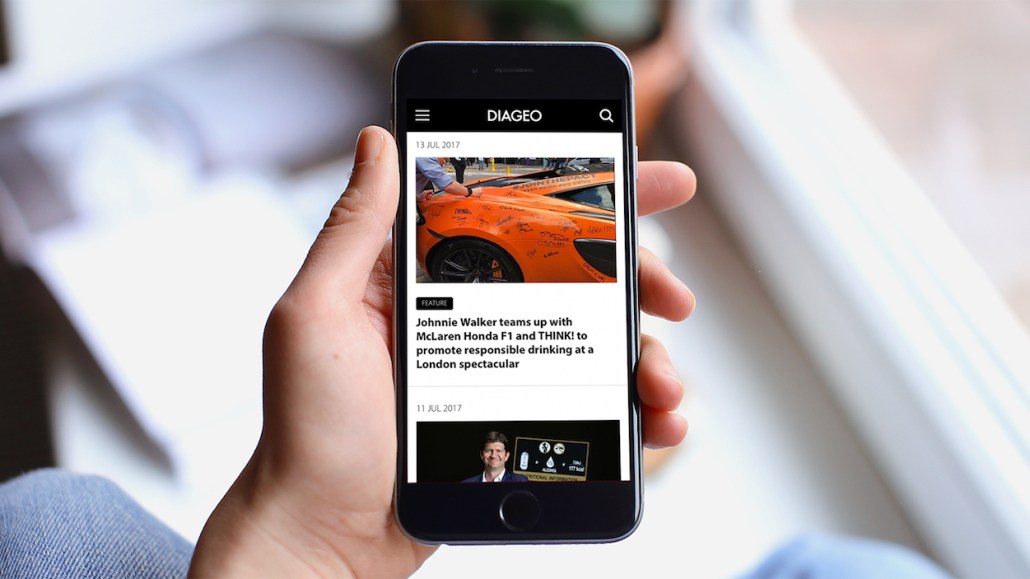 Despite early bets on Amazon's Alexa, Diageo doesn't have a voice strategy. The alcohol maker is, however, shifting some of its focus to conversational, long-tail search terms.
Diageo is laying the groundwork for when a large part of its search buying is for voice rather than text, or rather based on the meaning behind a query instead of a specific keyword. Much of Diageo's early voice search efforts involve brainstorming what naturally spoken questions may be asked about its brands, especially because there's a chance that cost per click could rise if there is only room for one paid search placement.
Bidding strategies aside, Diageo is also considering the feasibility of producing variations of ad copy that deliver the best possible answers. If someone asked for a Moscow mule, for example, not only would Smirnoff need to have copy in place to answer the query, it might also need copy ready if the next question were "What vodka should I buy?" or "What ingredients are in it?"
There will come a time when many search queries won't be "mai tai" in text form; instead, it will be "how to make a mai tai" as a verbal query, said Benjamin Lickfett, head of digital innovation at Diageo. When that happens, Lickfett believes it will be a "winner-takes-all" market in the sense that searching using personal tools such as Apple's Siri or Alexa provides instant answers rather than a page with a list of results.
Speaking to Digiday at an iProspect event on Sept. 6, Lickfett said Diageo was "making sure they get the basics right" for voice search. "We're looking at the long tail of how voice-based search is different," he said. "We've already seen in certain results how things like cocktail recipes work with the combination of voice-triggered search and visual stimulus and positioning our content in the right way to show up there."
Lickfett stressed it is still early for Diageo's brands in voice search, which comScore predicts will account for 50 percent of all search activity by 2020. Even Google says it's years away from being able to monetize those queries in the same way it does search, apps, ads and online transactions.
Yet Diageo believes that when voice searches are ubiquitous, it will better be able to monetize people's queries. The brand has long tried to bridge the gap between its online ads and sales, most recently with the launch of shoppable films on Amazon Prime. But for all the bets Diageo has made on e-commerce, it has never had anything it deemed successful enough to scale, which is why there's so much internal excitement around the potential for voice search.
"It's hard to talk about voice search without talking about conversational commerce, which is an incredible opportunity," said Lickfett. "For us, having conversational offerings based on Alexa skills or people creating cocktails around occasions that they might need our brands for is a really interesting area for us to play in."
Lickfett is eyeing Amazon's Echo Show, an Alexa-powered device with a display, in particular. He said the Echo Show is of interest because it's specifically designed for the kitchen, meaning potential opportunities exist for brands like Johnnie Walker and Guinness to appear on the device's screen.
Although the predominant voice behavior is broad information seeking, 25 percent of voice searches have purchase intent (for example, buying or ordering something), according to an iProspect study of over 1,000 respondents across the U.K. It is likely to take time before that translates into any meaningful return on investment for advertisers like Diageo, with only 15 percent of adults in the U.K. using voice search today, per iProspect.
Mobile devices are where Simon Tokumine, senior product manager of search at Google, believes voice search will dominate in the coming years. Indeed, more than half (57 percent) of voice searches happen in the U.K. on smartphones, while 13 percent of them occur on smart-home devices, according to iProspect.
Media analysts have questioned whether voice search could pose a threat to Google's grip on online media, given it would require an overhaul of how the company makes money from advertising. "Mobile devices, for all their successes, are not as easy to use for complex tasks as desktop," said Tokumine, speaking at the same iProspect event. "In those situations, it's about thinking how you can leverage voice to effectively short-circuit all this complexity."
Photo courtesy of Addison Group
https://digiday.com/?p=252918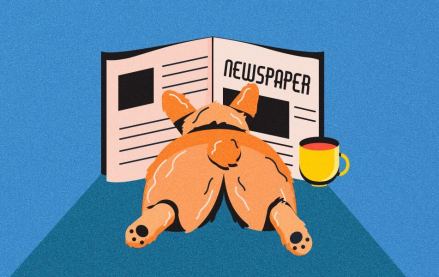 November 30, 2023 • 4 min read
Digiday+ Research found that publishers' programmatic ad revenue didn't quite live up to expectations this year, but they still see it as a growth area.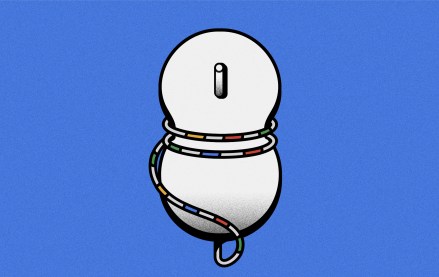 November 30, 2023 • 13 min read
For a couple of publishers, referrals from Google are down upwards of 60%.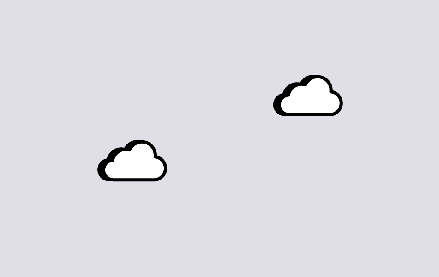 November 29, 2023 • 6 min read
Reducing carbon emissions from the digital ad ecosystem is an important priority, but various players are skeptical that much can — and is — being done to practice sustainability.