Despite agencies' investments in data tech, advertiser expectations still fall short
May 5, 2023 • 6 min read
•
•
Ivy Liu
This article is part of a limited series exploring the challenges and opportunities associated with commerce media, from e-commerce to retail media networks. More from the series →
The most insightful customer data sits at the heart of commerce media — but that doesn't mean advertisers always get the insights they're looking for. And even though agency holding companies have moved to bolster their positions in the retail arena, analysts agree the space is very much still in its infancy when it comes to the sophistication of data insights available.
"It is early innings for what brands are actually getting versus expectations in retail media," said Jon Flugstad, associate partner at McKinsey & Co., who last year coauthored a comprehensive study on the topic.
"The best media networks are actually measuring in a reasonably sophisticated way and running campaigns that deliver an incremental rollout as measurement," he explained. "Others will provide a simpler ROAS measurement with some parameters around timing and attribution to when the ad was seen and whether it's credited to the campaign or not. And others are, perhaps, in the early stages and have a channel level kind of last-touch attribution. So, there's a spectrum of sophistication across media networks."
Generally, brands would like more than the KPIs they currently get from commerce media, according to the analyst. For example, advertisers would eventually like the ability to meet commerce media operators in a clean room with their audiences to ensure they're not duplicating audience or duplicating reach across multiple media networks.
"There's what [advertisers] are asking for and then what they hold us accountable for, so it's kind of an interesting intersection," said Elizabeth Marsten, who, as group director of marketplace strategic services at the performance marketing firm Tinuiti, collaborates with retailers like Amazon, Walmart and Kroger on areas like service expansion, sales and marketing, and product development.
The two areas marketers are most focused on now are incrementality for new brands and whether those brands can dedupe across retailers, said Marsten — who was quick to add, "No one is there yet."
What clients demand may have accelerated along the commerce media timeline, but agencies seem to be catching their collective breath at the moment. "We're catching up, in a sense, of where we're at," Marsten said. "There's a little bit of looking around and going, alright, so what should we build next?"
Agencies' ambitions seem to have met with the limited reality of the still-nascent space.
As Marsten explained, "When you do your audience planning and you go and activate with The Trade Desk or Walmart or [Target's] Roundel or whatever, you can have a little more confidence in who you're targeting and whether you're reaching that audience. Then there are the data partners that are more about third-party measurement solutions. So, how do I bring all those things into one place and look at them together? I would say nobody really has a great answer for that. There are a lot of brands I've talked to that are kind of piecemealing it together right now because there's no one solution."
Advertisers are highly reliant on media and performance agencies to walk them through the myriad offerings.
Commerce media platforms are essentially walled gardens, said Paul Verna, principal analyst at Insider Intelligence — and brands need agencies to co-pilot. "Agencies that develop expertise in navigating the landscape can provide a lot of value, as I think a lot of marketers are overwhelmed with, what do I do, how many should I invest in, which ones, what makes sense?" he explained.
"Getting the most out of marketing spend on each of those networks requires a lot of data crunching, a lot of knowledge of the strengths and weaknesses of each network — and actually it requires, in many cases, working around the limitations of the data that's reported by the networks," he added.
Jay Pattisall, vp and principal analyst at Forrester, noted that the flurry of acquisitions, startups and partnerships in the space in recent years — including Publicis with Epsilon, CitrusAd and Profitero; IPG with Acxiom, Dentsu with Merkle; and Omnicom with Omni — laid the groundwork for agencies' robust presence in retail media. "They've acquired the technology to give them a robust understanding of their target audiences with third- and first-party data, and then be able to go out and activate those audiences in the marketplace," he said.
Publicis has been especially ambitious staking its claim in the retail sphere, beginning in 2019 with the purchase of Epsilon (a deal valued at $4.4 billion), followed by the acquisitions of CitrusAd in 2021 and Profitero in 2022. "We're continuing to benchmark a few of the really tremendous strides that retailers have been making and partnering on and developing the right kinds of integrations to improve how our agencies measure with integrity to help answer critical client concerns," said Paul Williams, head of commerce product strategy and business development at Publicis Commerce. "We're seeing the timeline move forward very quickly."
That means an evolution from zeroing in on specific retailer datasets and capabilities to looking more at the macro level of how retailers are "dynamically related," he explained, "and kind of threading the needle on managing across multiple retailers and sometimes disparate KPIs. So, it's really tackling a bigger basket than how maybe we were compartmentalizing things in the past."
Echoing Marsten, Dan Hagen, global head of media experience at Havas Media Group, said one of the most critical things to consider when it comes to commerce media is incrementality — or, as he put it, "Has our activity driven growth or are we simply targeting people who were already going to buy a product and claiming a great ROAS, with zero actual value?" That led to the creation of Havas Media's Multi-Incrementality Modeling solution, a privacy-first, unified measurement approach that combines lift experiments, regression-based attribution and data-driven attribution approaches to produce daily, creative-level reports of digital ads' incremental ROI.
While incrementality has always been a challenge, it is beginning to gain more traction because of the sheer growth of commerce media and the proliferation of marketplaces, DTC and social commerce, increasing the number of channels that need to be unpicked and understood from a contribution perspective, Hagen explained.
Do the holding companies that have invested heavily in the space have an edge? Clearly, owning huge datasets offers advantages to those agency groups in terms of easy access to customer information. But, Hagen argued, it can also be "a millstone around their necks."
"For many categories, it isn't flexible enough to deliver advantages," said Hagen, who described Havas' strategy as partnering and building "to ensure our clients have solutions that fit their objectives, their tech maturity and their geographical footprint."
Havas Media partners with several clean room technical solutions, then fills them with the appropriate datasets on a market and client basis, Hagen explained, adding that clean rooms are being employed across several use cases ranging from audience segmentation and insight to enrichment, activation and complex analytics.
"As the landscape becomes increasingly complex, the relatively simple concept of deduplication across multiple marketplaces is a particular use case for several of our clients and plays back to the idea of incrementality," Hagen said.
So, what of the future for agencies and retail media?
Amy Lanzi, COO of Publicis Commerce, noted that the space tends to get "a bad rap because it's related to a, quote, tax that a brand has had to spend." That perception — like the evolution of the space itself — is changing quickly. Added Lanzi, "I think it's now going to be much more of a fantastic opportunity."
https://digiday.com/?p=499581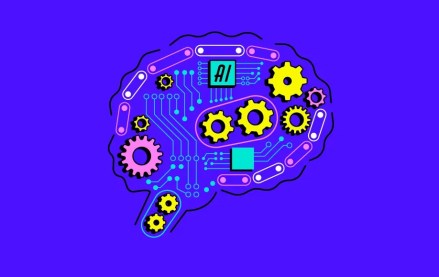 December 11, 2023 • 5 min read
As Google and Meta roll out new features, startups like Runway are finding new ways to compete for enterprise clients.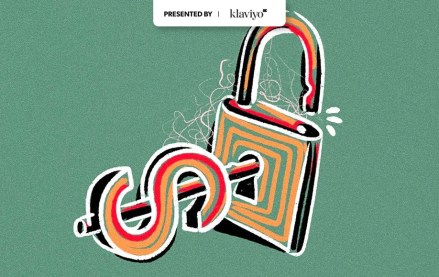 December 8, 2023 • 5 min read
Future plc's CFO Penny Ladkin-Brand announced on Thursday that she is stepping down, as the U.K.- based media company reported declining revenues and a new two-year investment plan to get back to growth.
December 7, 2023 • 13 min read
In this week's Media Briefing, publishing executives share how the task forces they created earlier this year to oversee generative AI guidelines and initiatives have expanded to include more people across their organizations.