Dazed branches from fashion and youth culture into science and tech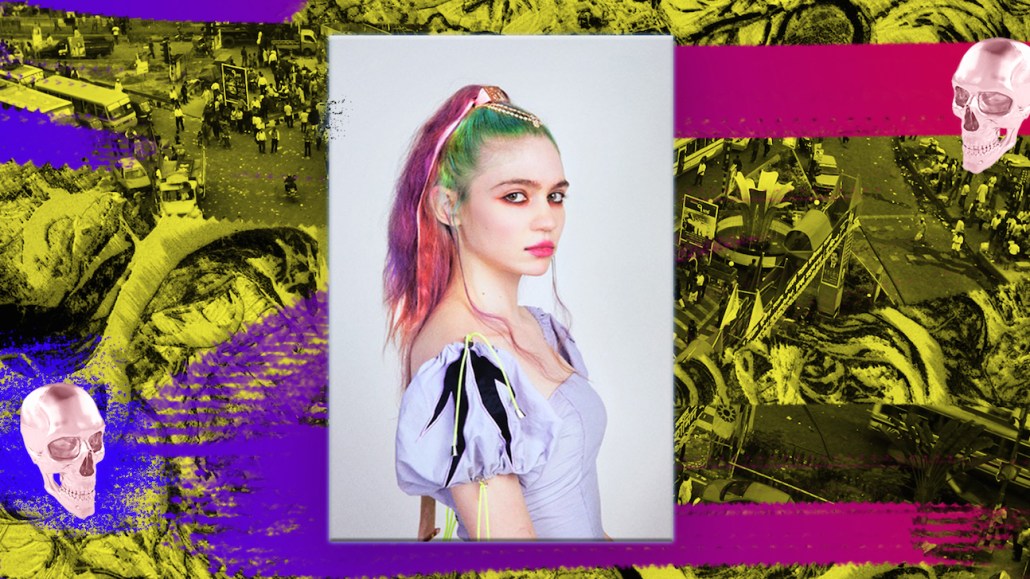 Dazed Media, the fashion, music and art magazine, is expanding its science and tech coverage, starting with a series on climate change, launching next week. This follows in a similar vein to Dazed's beauty vertical, launched last September, which aims to build a community around these topics rather than broadcasting content.
The new vertical, "A Future World," will launch in September, but from May 13, the title is publishing 30 pieces of video and text content from activists, artists and politicians.
Content includes a video interview between London-musician Gaika and Labour party leader Jeremy Corbyn discussing climate change, a documentary featuring teenage climate activist and Nobel Peace Prize nominee Greta Thunberg and a sci-fi essay from synth-pop musician and artist Grimes. Content will be published on the Dazed site and main social accounts. How the Dazed audience responds will inform the content for the launch in September, although the publisher was unable to share much detail on the plans.
The Extinction Rebellion protests across the world last month propelled climate change to the top of news feeds, and while there are myriad examples of comprehensive articles on the topic from news publishers, Dazed felt there was a gap in content at the intersection of pop-culture and climate change for younger people spearheading the movement.
"Climate change is the biggest issue facing humanity. and it's being driven by teenagers around the world," said Thomas Gorton, digital editor at Dazed. "There's this incredible energy for the movement. It wasn't an option; we had to do it."
Injecting the academic side into the series next week is the European Climate Foundation, which has been working with the publisher on the project for the last six months. The series next week will also feature two branded content videos from Nike, an existing advertising partner.
While a deviation from its core topics of art, music and fashion, Dazed has covered elements of science and technology in the past which have gone down well with readers: According to Gorton, in 2014 Dazed's most-read story was about attacks in San Francisco for Google Glass wearers. Last September, it ran a weeklong series called "The age of AI" covering pieces how the tech impacts art and culture, including articles written by artificial intelligence influencer, Lil Miquela. In September 2017, the site added a tech and science vertical during its redesign.
According to Gorton, beyond broadcasting content, the aim with "A Future World" is to bring together communities in science, art and technology, more akin to a grassroots think tank. "It will be more like editorial events rather than feeling like a platform news feed," he said. "This is the beginning, we want to explore how we can change, how corporations can behave better and how we can share the wealth."
Last September, Dazed created Dazed Beauty on Instagram, which has 117,000 followers, with a similar goal showcasing talent found on social, involving them in campaigns and garnering opinions from the community to give more well-rounded articles. The vertical explores the idea of beauty in today's world. "The ambition is anyone can be a part of these communities," said Ahmad Swaid, head of social at Dazed Media. "Whatever we broadcast out in media, we make sure there's a social element to it."
More publishers are viewing audiences as communities, a two-way relationship encourages loyalty, people returning more often and for longer. The Financial Times and Der Correspondent use their audience to inform their journalism.
"The ambition is to evolve [Dazed Beauty] more and more," added Swaid. "We're trying to find as many opportunities to have that dialogue, via DMs, articles, showcases and takeovers. That's the foundation of Dazed Media."
https://digiday.com/?p=333539