The deadline for companies bidding on Yahoo has passed. A number of big players have bowed out, including Time Inc., AT&T and Comcast. While Verizon appears to be the front-runner, analysts are not ruling out a successful bid from Daily Mail parent company, Daily Mail and General Trust (DMGT).
DMGT would need help from private equity firms to lend it some firepower. General Atlantic, the Private Equity firm DMGT is linked to, has a very lucrative track record with Axel Springer, partnering with the publisher in the digital classifieds market. This adds more gravitas to the bid.
"The two publishers have similar strategies," said Ian Whittaker, head of European media at Liberum. "They are both incumbent newspaper groups looking to digital acquisitions to diversify." Should the deal be successful, here are the most likely outcomes.
DMGT would only want Yahoo's media properties
The most likely scenario is that DMGT buys out just Yahoo's media assets like Yahoo News, Yahoo Sport and Yahoo Finance, leaving Yahoo's ad tech side of the business to other bidders.
"There's a fairly simple logic behind the deal," agreed Thomas Caldecott, media analyst at Enders. "It's about achieving audience scale and increasing the content output in America after the growing success of MailOnline and Elite Daily."
In the U.K., the MailOnline is reaching its saturation point with 27.5 million monthly uniques (56 percent of the whole audience, according to comScore). The U.S. has been an area of fast audience growth (reaching 27 percent of the U.S. audience), and there is still untapped potential. However, the site hasn't successfully been able to monetize this audience. Yahoo has an attractive 207 million monthly uniques across its media verticals — the MailOnline has just 71 million monthly uniques — which DMGT can sell inventory across.
"There are few bidders who would have a genuine interest in the online news business," added Caldecott. "It's capital intensive, and there's no clear road map to make it a sustainable business. The MailOnline is the most successful but still struggling to monetize that audience, so it has a vested interest developing the news pot."
The jewel of the crown, in terms of audience, is Yahoo Finance, which has grown its audience by 48 percent in the U.S. since March 2015, according to comScore. Audiences to Yahoo News have dropped by 2 percent, while audiences to Yahoo Sport have plummeted by 48 percent year-over-year. Yahoo Finance would blend into DMGT's This Is Money finance title, complementing each other.
MailOnline can look after Yahoo's audience
The Daily Mail has successfully honed its blend of celebrity gossip and entertainment coverage, understanding what its audience wants. While Yahoo has been creating content as more of a means to an end, according to Caldecott. The nature of Yahoo's audience is at odds with the technology company's vision of them.
"Yahoo's audiences are mainly in flyover country, the Midwest. They are not where Yahoo's company culture thinks they are," said Daniel Knapp, senior director at IHS Technology. "The Daily Mail doesn't have any false pride around its audiences. It would embrace the fact that they are in flyover country and address them appropriately. It would take the needs and interests of them seriously, something that Yahoo has neglected to do."
Snapchat expertise
The Daily Mail and Yahoo are at polar opposites when it comes to mobile success. Yahoo failed at Snapchat Discover, being ousted from the platform for not keeping up with the content demands of the platform's audience. The Daily Mail, on the other hand, has committed to vertical video and Snapchat, fetching a six-minute dwell time on Discover. (Publisher Snapchat numbers are very hard to come by, but as a bit of context, the Wall Street Journal is finding users spend on average four minutes reading an edition — 30 seconds per snap in an eight-snap edition.)
"Yahoo makes 24 percent of all revenue from mobile," added Knapp. "It has a lot of catching up to do compared to Facebook or Twitter. The Daily Mail could really kickstart a sleeping desktop business into the mobile age."
Integrating will be the challenge
If a deal is cut, integrating Yahoo's media properties into the less recognizable Daily Mail brand could be a costly challenge.
"The Daily Mail cannot afford to disintegrate," said Knapp. "Ironically, Yahoo is the best example of how not to integrate. It has had some wonderful assets that have not been integrated."
Tumblr for instance, has been all but written off by investors (costing $1 billion at acquisition, and now valued at $240 million), partly because it hasn't had the resource investment from Yahoo to compete with heavyweights like Facebook-owned Instagram.
Yahoo-owned app analytics firm Flurry isn't commercially minded, either, added Knapp. "And Yahoo hasn't made the bridge of using analytics for tangible and commercial purposes. Once you buy something, that's when the problems start."
https://digiday.com/?p=172989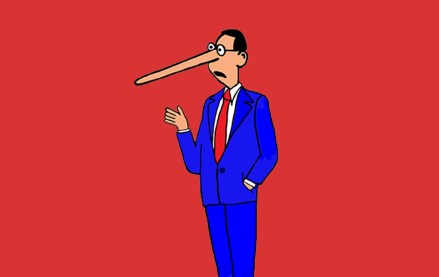 October 3, 2023 • 7 min read
•
•
A new definition for MFAs is available but the vague nature of the guidelines is leading to a lack of standards that might prevent adoption.
October 2, 2023 • 1 min read
•
•
The publishers who attended DPS were focused on the potential upsides of applying the technology to their operations while guarding against the downsides.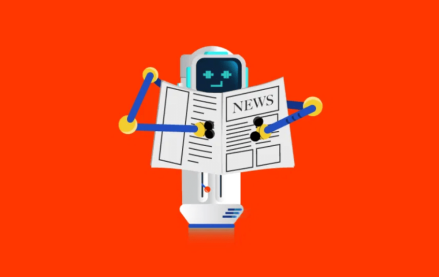 October 2, 2023 • 4 min read
•
•
Now that ChatGPT users can surf the internet for information, some publishers are reconsidering the weight of the issue.