'Marketers talk a good game': Confessions of a senior agency exec on being paid fairly
January 6, 2021 • 5 min read
This article is part of our Confessions series, in which we trade anonymity for candor to get an unvarnished look at the people, processes and problems inside the industry. More from the series →
New year, same challenges. That's the sobering 2021 outlook of one senior agency exec who expects many marketers to continue to avoid the thorny topic of remuneration. In the latest edition of our Confessions series, where we exchange anonymity for honesty, the managing director at a global media agency holding group explains why getting paid fairly remains a pipe dream for many of their contemporaries.
This conversation has been edited for length and clarity.
Remuneration is one of advertising's most enduring issues but, as with most things last year, there were signs it reached a tipping point — even if it was just the start of one. Why are you so skeptical?
Every review we're involved in seems to come through a consultant who wants you to fill out these forms of staffing hours and media prices before the client even wants to hear your ideas. That's counterintuitive. Metrics like full-time equivalent are static and aren't connected to any sort of campaign performance or business result. People talked about remuneration more than they have done for a while last year, and we were able to move to more nuanced payment models with some of our larger clients as a result of having built up trust with them, but it can't drown out all the noise around this issue.
Noise?
Some marketers would talk a good game to us going into a pitch, but then send over this 5,000 line template for us to fill out so that they can compare our media rates with other agencies. And let's not forget that pricing data travels with the client and the agency they hire. Usually, these are the clients that see their media investment as a cost rather than an investment.
Look at the number of reviews that have started since the pandemic really took hold of the world last March. There aren't many accounts that were switched to other holding companies. Yes, it's hard to build chemistry with a potential client over Zoom and it can be awkward presenting a concept remotely but you can't help wondering whether clients are using these reviews as opportunities to squeeze a better deal from their current agency.
Are marketers prepared to address the topic of remuneration with you?
I've sat through countless pitch briefs from potential clients who want all these new services from us, whether its strategic expertise to help them do more marketing internally or products to gather, process and activate more data, but seem intent on sticking with a one-size fits all way to pay for them.
The real conversation should be bound by a non-disclosure agreement and revolve around my team showing marketers how they work and highlighting how those processes and services could improve what they are currently doing while saving them money. That's a better conversation than filling out those templates.
Are those pitches mainly procurement-led?
Sometimes they are. Procurement shouldn't be a bad thing for senior marketers and subsequently agencies but there's no doubt it can have a detrimental impact on some pitches. The new business game feels like a race to the bottom now that permeates everything, from media pricing to how much the client pays the agency. It's frustrating because we've evolved the way we work over the years and feel like we can have more accountable ways to drive a client's business. In most cases, however, we can't. Often, clients don't have the confidence in what they're trying to accomplish so [they] let consultants lead them down a standardized path where services are easy to compare objectively across different businesses.
The problem is the wrong things are being compared. We should be allowed to make money by building relationships with clients based on mutual objectives. It's on us to try and change the conversation so we're not viewed as an interchangeable partner, but as an invaluable business partner.
How do you get to that point when agencies have a habit of saying 'yes' to all these pitches?
I think some of us at the larger networks have to start pushing back and think harder about who we work with rather than constantly reacting to a deluge of pitches. I've pitched to marketers who have said they're not ok with us having products where we make a media investment and share the benefit with them, but then they'll demand 180 payment days terms. We can't afford to work with clients that see us as banks.
It all sounds so grim. Are there any signs of positivity?
We have relationships with clients that go back several years and most of them are at this nirvana. These accounts have evolved to a point where value is treated as a multidimensional component and not just connected to the price of media or staff. Crises like the pandemic tend to bring agencies and clients closer together and we're getting good feedback with regards to how nimble we've been throughout the crisis.
How is the agency evolving to make sure it's able to nurture more of these types of relationships?
The only way we can do this is to contour to evolve our offering faster than our clients. The pandemic has forced us to accelerate ongoing efforts to develop a better labor model that includes automating parts of our service as well as offshoring certain tasks. We want to get a point where we can go to a client and say 'I can guarantee you a certain level of performance, and take down the fee by x%, but you can't audit the business anymore in hours because I'm doing it with technology and other kinds of resources'. In other words, we'll be held accountable for our results but clients have to give us the freedom to optimize the labor model so that we can deliver better performance. We're working on some of these plans and are hoping to start having these conversations with clients in the second quarter of the year.
https://digiday.com/?p=387666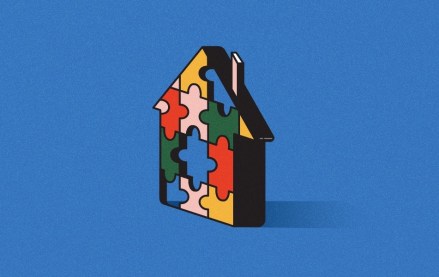 September 22, 2023 • 4 min read
Apartment Therapy's president Riva Syrop took the stage at the Digiday Publishing Summit to discuss the convergence of commerce and sponsorship revenue within its Small/Cool event.
September 22, 2023 • 4 min read
Media execs took stage at the Digiday Publishing Summit to discuss the growing importance of ROI in ad campaigns this year.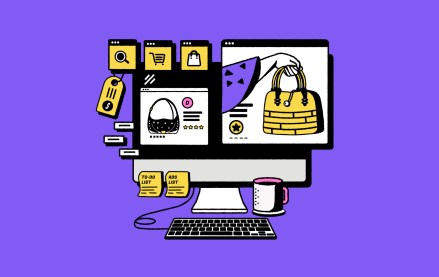 September 22, 2023 • 4 min read
CEO Satya Nadella said AI assistants will be as ubiquitous as PCs and will help users navigate across apps, operating systems and devices.