Confessions of an ex-creative agency exec: 'Guys think they are already feminists'
August 1, 2017 • 3 min read
This article is part of our Confessions series, in which we trade anonymity for candor to get an unvarnished look at the people, processes and problems inside the industry. More from the series →
While agencies publicly push for more workplace diversity, the story is a different one internally. In our latest Confessions, where we trade anonymity for honesty, a female former creative agency executive says young creative agencies still have much to improve from a diversity standpoint. Ultimately, says our confessor, it's up to shareholders to fix the gender imbalance. Answers have been edited for clarity.
What was the atmosphere like at your last agency?
What I found odd was how extraordinarily powerful the men in the organization were, even when they were very junior. There are kids in their early 20s, doing roles they have no training in. They had bought into this cultural mentality that could destroy planning, destroy thinking and destroy strategy.
How did you see men and women treated differently?
You have a campaign for a creative product, and there's 16 guys in the room and one woman — there's no balance of views. The orthodox view is, "This is going to be great," but they don't realize the product is not for women. Tactically bad decisions are made without consultation. These blind spots would be shown up vividly if more women in the organization say, "This is not the true voice." Women weren't taken seriously or able to have authority. The men were encouraged to challenge overtly, but when women did the same, they would fall off the career ladder. Guys shout in meetings as a way of showing creativity. If women shout in meetings, which happens rarely, there's a real problem. You'd see dreadful decisions being made as a result; enormous amounts of money are wasted.
How did it get to this point?
Guys think they are already feminists, but they behave with nonchalant entitlement. Every generation has to learn the same things as the one before. It takes experience to realize women are good for business. The younger generation thinks they know it, but the more you get in a room together, the more like the 1960s it is.
How does sexism affect younger agencies differently than established ones?
The older, more corporate global businesses have had a long time to think about the role of women in their organization and come to the conclusion that we need different, new thinking and different skill sets because our [profit and loss statement] specifically says that works. Businesses that over-empower the young haven't worked that out yet. I wasn't judged on outcomes of business results, but judged on what the younger, more junior people thought of me, which wasn't that much because I didn't always say they were great.
All these gender equality initiatives make it seem like there's change, at least from the outside.
All awareness is a good thing, but it's the dynamics in the room that are a much bigger challenge.
So what would help? Quotas? Or winning work on diversity numbers?
Any and all of those things could work, but they don't affect internal thinking. There are two levers: Either the organization is shamed into rethinking in a public way or the business doesn't thrive.
So where does the responsibility lie?
Shareholders have to be asking questions around why senior women leave, why it didn't work out and interrogate those reasons because one day it will blow up. Ultimately, shareholders need to believe in the long-term viability of the business and ensure a gender, ethnic mix. You say you are a creative agency representing a new generation? Show me in the numbers.
https://digiday.com/?p=247579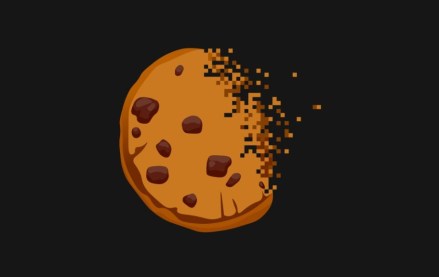 September 25, 2023 • 1 min read
During the Digiday Publishing Summit, execs from companies including Condé Nast, Dotdash Meredith and Thomson Reuters assessed the industry's readiness.
September 25, 2023 • 5 min read
Publishing executives shared their honest and unfettered opinions on the rise of generative artificial intelligence technology and its impact on traffic, IP protections, content production and jobs at the Digiday Publishing Summit last week.
September 25, 2023 • 5 min read
Here is A sampling of other AI-related news from last week.