'They think programmatic is pushing a button': Confessions of an agency exec on ad holding companies
October 19, 2018 • 4 min read
This article is part of our Confessions series, in which we trade anonymity for candor to get an unvarnished look at the people, processes and problems inside the industry. More from the series →
It's no secret the agency holding group model is under serious pressure.
For the latest installment in our Confessions series, in which we exchange anonymity for honesty, we spoke to an agency executive who laments how internal politics and legacy models are putting unnecessary pressure on teams to deliver.
Excerpts lightly edited for clarity and flow.
What pressures does the agency holding model create for you?
Let's take just the programmatic side of things. A lot of the time client-agency negotiations happen at a top level, but without the right people who have knowledge of what's achievable around the table. So it's like an old, boys' meeting where they negotiate a programmatic agreement like what the fee and service should be, how many people are on the team. But they're not really thinking about how much work goes into it.
What issues does that create?
If these people spent a week in the mines, they'd see how much effort goes into a campaign set up, reporting or optimization. Once you look at the detail, you see it takes two hours to do a weekly report; if you have an always-on weekly campaign that's 104 hours a year, and resources aren't cheap. Times that by an hourly rate, and if you're charging 5 percent for a programmatic fee, will that cover it? Probably not. Clients don't know what goes into a programmatic service.
So they think programmatic means everything is automated?
Yes, it's like they think programmatic is just a matter of pressing a button and the campaign goes to the internet.
Shouldn't that be explained by the agency at the negotiation stage?
Often, a sister agency, that has the client relationship will just want to get business over the line. So if the fee becomes a sticking point they'll just say, "Get it signed, and we'll figure it out." But then the programmatic work will be farmed out to another agency within the group that actually services the project.
What pressures does that create for the agency doing the work?
There are so many. It's the expectations. The work is signed off with no understanding of what it entails or how many people will be needed to service it. Then there is no clarity on whether you can get what you need to fulfill it. It can also create instability in teams, and issues around finance.
What issues around finance?
When we're the agency executing the project, the responsibility for the performance will be on us. But when it comes to finance, it's not clear where or how it's being funded [given the deal was signed off by the sister agency.] There is also the added complexity of, if it is funded or paid for by the division with the client relationship, then there is an element of fee that goes back to the client relationship team. For example, they may charge double for resource because they want to make an extra fee. But we don't see any of that, despite having had to hire extra resource.
Who decides that?
There's no rationale behind it; it's just the finance director has decided it will cost X because of an overhead estimation. But that money isn't then passed through [to us], despite being part of the same company. That can mean any service suppliers don't get paid for a long time, despite the [sister] division having the money because they will have been paid by the client.
Does that happen a lot?
There have been issues where it has taken a number of months to pay an invoice between two agencies for payment of services, and it gets to a point where certain people have left who were responsible for it. Then different agency teams won't pay for work that was carried out on that account, even though they have the money.
Given the agency model is under so much pressure, why do you think this persists?
It's all just politics and margins. They need to look at their P&Ls. So, even though it's one umbrella name, everyone just looks out for themselves. It almost contradicts the notion of doing what's best for the client though, if in the very next conversation after the initial negotiation they're just, like, "Right, how can we make money from this." It doesn't make sense.
Sounds unsustainable, can it be fixed?
All agencies have to do is figure out what the client wants and what realistically it will take to deliver it, then talk to clients about how they can get the level of transparency they want. If you want complete transparency, then you have to have a level of trust with the client, to be able to communicate exactly how much works goes into the project and what they will get as an output.
https://digiday.com/?p=308162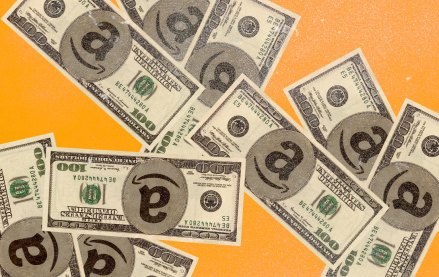 September 27, 2023 • 6 min read
The agency accused the e-commerce giant of conducting a range of anticompetitive behaviors that hurt both shoppers and sellers.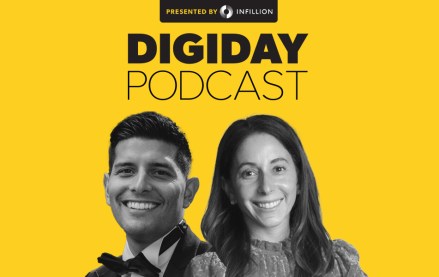 September 26, 2023 • 3 min read
In a live recording during the Digiday Publishing Summit, the news executives called for more nuanced conversations with advertisers around their brand safety concerns.
September 26, 2023 • 4 min read
After investing in one generative AI startup and suing another, the company will let customers create images on its website and an API.