How commerce publishers use their data to cozy up to retailers
January 22, 2018 • 4 min read
• By
Digiday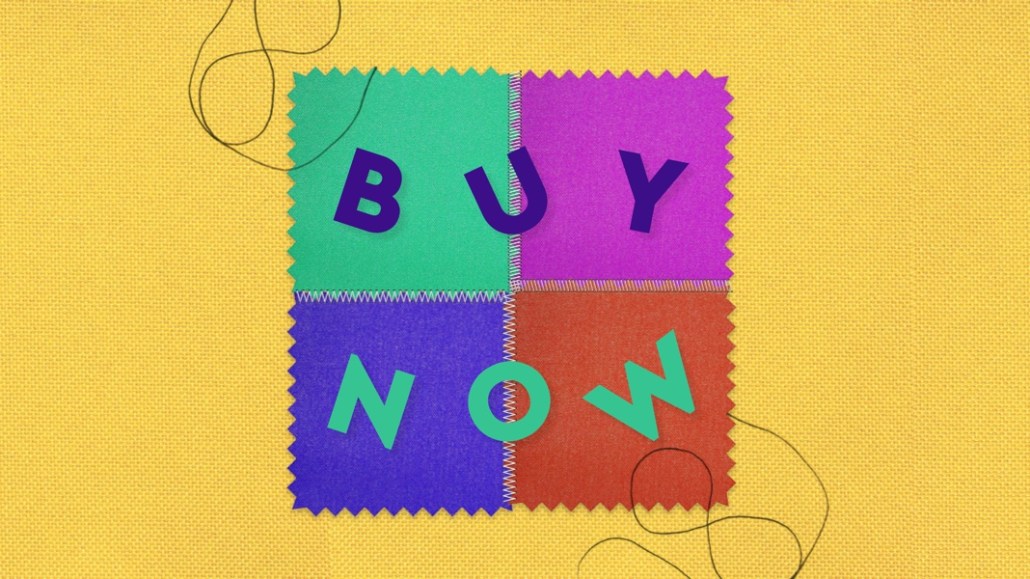 Commerce-focused publishers looking to deepen their ties with retailers and limit their dependence on Amazon are delivering more than just interested audiences these days.
Using conversion data from e-commerce transactions, commerce publishers are giving retailers recommendations on everything from discounting strategies to the look of retailers' landing pages to the prices of the items themselves. They are also using site search and influencer data to help retailers know what products to promote to customers. Some are considering licensing this data, but for now, most provide it for free in hopes of benefiting indirectly because if the retailers' sales improve, so will the publishers' cuts.
PopSugar gives retailers data on which products and brands are most popular with its audience and 20,000 Instagram influencers.
Tech-focused publisher Purch uses audience data that tracks its readers across sites and devices to help retailers optimize everything from sales offers to the design of their sales pages.
Ziff Davis started advising retailers on how to improve conversions 10 years ago. It now provides data to certain ones so they can optimize the offers they make to customers. In the fourth quarter, it advised retailers on their mobile commerce checkout strategies. (The publishers wouldn't give specific examples of retailers they've worked with.)
Such moves will become more common as e-commerce continues to eat into brick-and-mortar retail, customers get more comfortable buying products online and publishers search for revenue streams outside of advertising.
"It's absolutely grown in sophistication," said Doug Llewelyn, president and chief operating officer of Purch. "Way too many publishers think they can put affiliate buttons on their page and say it's content and commerce."
Publishers that have strong positions in search results and credibility with their audiences can do this kind of advising because they often have a more comprehensive view of the market than an individual retailer.
Ziff Davis, for example, recently convinced one of its partners, a "brand-conscious, boutique-y retailer" that it wouldn't name, which seldom offered discounts, to try a discount offer it had never tried before.
The move, which was informed by conversion data Ziff had gathered from that retailer and others, led to a substantial increase in the average order size without affecting conversion rates, drastically improving Ziff's payout.
"It's almost like free consulting for them," said Howard Schaffer, Ziff Davis' head of audience. "Merchants are very good at saying, 'We're gonna do what we've done in the past,' even though a lot of times they don't even have good data to see how that's performed."
The collaborations can grow deep. Purch has enough best practices about what kinds of landing pages convert that it built its own template, which it periodically offers to retailers.
On multiple occasions, Purch has delivered so much information that improved conversions for retailers that the retailers put the publisher in charge of custom-designing those retailers' site landing pages. Llewelyn said those retailers each pay Purch millions of dollars per year in affiliate commissions.
"Commerce publishers are literally a click ahead of retailers," said Shirley Chen, Narrativ's founder and CEO. "The best editors today act more like market researchers than just regular experts. You often see a lot of publishers pushing back on promotions their retailers work with because they know it's not best in class."
There are obstacles to working together. Retailers normally interact with publishers through their marketing teams, which are typically far removed from the product teams that have direct control over the sites' look and feel. And retailers often get apprehensive about doing anything that might compromise their SEO efforts.
"It's often a long game of telephone," Schaffer said. "Marketing has to go to product, who has to go to engineering, who has to go back to product and so on. It becomes a hassle."
And publishers have run into indifference from retailers that didn't see much point in messing with a revenue stream that was growing anyway.
"Personalization has been one of the biggest things on our clients' road maps this year, and publisher data is key to that," said Matt Faulk, the CEO of the agency Basic, which has designed e-commerce strategies for clients including Beats by Dre, Ubisoft and REI. "You've got to get the use cases and distill it down so you can see what's converting and what isn't."
While the data and assistance publishers are able to provide to retailers may help grow revenues, none of it will be able to replace Amazon. According to Narrativ estimates, a full half of the transactions that commerce publishers initiate are converted by Amazon.
But what the changes do offer is a chance to build durable relationships that will be key to long-term growth. "Way too often, [commerce content] becomes a tactic, not a strategy for publishers," Llewelyn said. "We see it as our business model."
https://digiday.com/?p=272555