When it comes to consulting firms, some advertisers aren't convinced
May 20, 2019 • 6 min read
Accenture's acquisition of creative agency Droga5, just before being just beaten to the lucrative VodafoneZiggo account by WPP in recent weeks, shows just how close the consulting firms are getting to ad budgets. Yet it's still not close enough to convince some senior marketers that consulting firms are a better alternative to agencies.
According to three global media directors interviewed for this article, consulting firms are good at telling marketers what they're doing wrong with their media budgets whereas agencies are better at turning those inefficiencies into realistic action points that can drive tangible changes to a business.
When a consulting firm was drafted to advise a global communications advertiser on how to optimize its paid search spend after it took the discipline in-house, the advice was questionable, said the media director who led the project and spoke on condition of anonymity. The recommendations were "shallow" to the point where the execs from the consulting firm could not clearly explain to the media director how their way of buying search ads would save money.
Pushing back against the strategy for paid search had to be communicated delicately, said the media director, who felt they had no real influence over what the consulting firm did because of the relationship those execs had with their bosses. "There's a certain arrogance that goes with the consulting firms that have the ear of the C-suite because they know as a senior marketer you sit outside of that," said the executive. "Even though they're not experts when it comes to media and advertising, they're able to get away with it because of the position they have."
It's a situation all too familiar to the former media director of a global CPG advertiser. Having impressed the CEO of the business, consulting firm execs met with its senior marketers last summer to talk about how they could save money. Formulas and data were used to show the marketing team where the consulting firm felt media dollars were being wasted. Problem was, the strategy was generic and revealed nothing new, said the exec. The marketing team could already see where its spend was being wasted thanks to the in-house media team it built a year before it met with the consulting firm.
"It felt like the execs from the consulting firm thought they were the smartest people in the room, but they hadn't realized that we were paying higher rates for impressions because we had a sports sponsorship deal we had to secure expensive inventory for," said the former head of media.
That's not to say the marketer wasn't open to working with companies that could compensate for their existing agencies' shortfalls. Rather, consulting firms couldn't bridge that chasm between strategy and media activation. On those occasions, advertisers often ask smaller consultancies like Promatica to take another consultancy's strategy and bring it to life, said Brian Leder, its chief strategy officer. "We're frequently hearing from CMOs and other senior marketers that there's a disconnect between strategy and execution," said Leder.
The blurring of lines between consulting firms and ad agencies
Strategic-level thought leadership and strategic counsel continues to be an entry point into boardrooms for consulting firms, namely because these areas persist as an Achilles heel for most agencies.
IPG CEO Michael Roth admitted as much last month when he told analysts it was the pitches agencies don't see where he felt the likes of Accenture and Deloitte posed the biggest risk to his business. Sometimes there are projects IPG's agencies miss out on because consulting firms are able to use the fact that they are working on existing, more transformative projects, to nibble at ad budgets for projects such as media auditing and in-housing. These aren't projects that agencies typically get involved with, but they're often funded from the same pot.
To pay a consulting firm to audit how its online ads are bought, the CPG advertiser would have had to use money that would have otherwise gone to the media agency, said the same former head of media. The consulting firm may not have been competing for the same projects as the marketer's media agencies, but it was competing for the same budget. "That's where we felt the consulting firm could affect our agencies," said the marketing exec, who declined the recommended audit.
Thanks to their ties to the C-suite, consulting firms are starting to influence how more marketing budget is spent despite concerns from outside the boardroom over whether those recommendations are always sound. "Digital transformation is the calling card for consulting firms to start influencing budgets across a business, including marketing departments," said the media director at the communications advertiser. "Agencies don't have that credibility across the business."
Not all marketers are dissatisfied with consulting firms.
Some, like the head of media at a technology business, believe they can successfully close that disconnect between strategy and execution. Accenture Interactive helped the advertiser overhaul the way it devises media strategies for its agencies to buy. "My experience with Accenture was positive as they offered a good strategy and understanding of what our issues were," said the head of media. Where it got awkward for the marketer was when the consulting firm wanted to play a more active role in how it spent its media budgets.
Accenture Interactive, the part of Accenture pursuing ad budgets, has a programmatic services division that houses experts from media planning and buying backgrounds. Companies like Adaptly and Storm Digital have been folded into the media pitch to advertisers.
"Accenture told us they could help with everything from digital consulting to data management, taking our programmatic strategy in-house to auditing our media," said the head of media. "Then the firm said it could buy the media for us too. We questioned whether they would use the data we shared with the auditing team with the media buying team."
The media director at the communications advertiser expanded on the point: "As much as the consulting firms have used the issues around rebates and arbitrage to show their differences to media agencies, when it comes down to it, they can be just as conflicted as them." While the media director has toyed with the idea of giving a consulting firm more of their budget, they won't as there's "an inherent conflict in the consultancies auditing and buying media."
For its part, Accenture has repeatedly insisted the two businesses are separate so no pricing data can be shared between them. It doesn't arbitrage media either, said Joy Bhattacharya, managing director of Accenture Interactive in the U.K. and Ireland, who said the business gives clients a transparent operating model and fee structures tied to performance objectives.
Like agencies, the commercial relationships consulting firms have with media owners is a potential cause for concern for some advertisers. There are many consulting firms Accenture Interactive and Deloitte Digital that are openly aligned with the ad tech stacks of Google and Facebook, and often receive compensation for bringing new business as part of partner programs — effectively becoming resellers, said Kees de Jong, co-founder of ad tech consultancy Uncommon People. Many advertisers aren't aware of these relationships or don't know how to ask.
https://digiday.com/?p=334473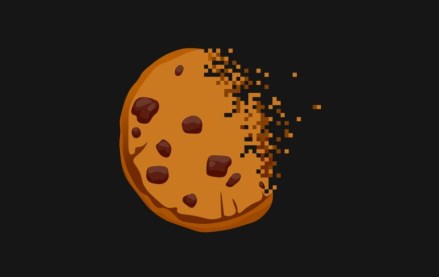 September 21, 2023 • 9 min read
Publishers who attended the Digiday Publishing Summit opened up about their top challenges, concerns and curiosities during closed-door, anonymous town hall meetings.
September 21, 2023 • 4 min read
WBD is seeing ad revenue growth from its YouTube channels and engagement on Threads surpass performance on X.
September 21, 2023 • 4 min read
Powering all of Amazon's hardware is an updated large language model, that could help connected devices actually be smarter.