How Code and Theory stays publishers' favorite design firm
September 13, 2017 • 5 min read
•
•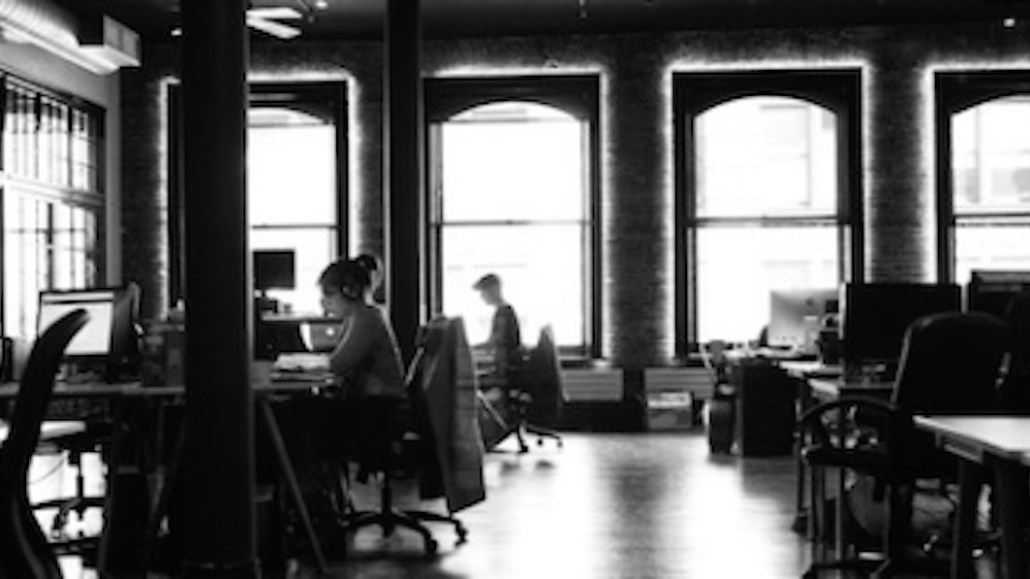 With technology moving at warp speed, publishers increasingly need to update their websites. And there's one design firm they seem to turn to the most: Code and Theory.
The New York-based design agency has helped publishers migrate to digital for almost exactly 16 years, when Dan Gardner and Brandon Ralph, who met as kids at sleep-away camp, left Draftfcb to strike out on their own, perhaps naively (they had no clients or real agency experience). Since then, the firm has done digital design work for a who's who of publishing, including Vox Media's The Verge, Bloomberg Media and Hearst.
Today, Code and Theory has about 400 people spread across five offices, including New York, San Francisco and London, and it's worked with around 75 newsrooms and growing. The firm has branched out to doing traditional ad agency work and has Burger King, Maybelline New York and New York Life as clients, but it's still best known for designing websites for publishers. (Its New York offices are something of an homage to media: Code and Theory is based in the former, wood-paneled offices of Andy Warhol's Interview magazine, complete with Interview's massive library of art books; the two companies traded offices after Code and Theory did Interview's redesign.)
In 2001, having even a little digital experience was an edge. "No one had relevant experience," said Gardner, who today takes on more of a day-to-day operating role at the agency while Ralph leans toward bringing in new business. "When we started, we had no strategy; we had ideas. Technology was still immature. You had bandwidth issues." Code and Theory claims to be the first to use Flash, creating a video player site for Sony.
They made a splash in 2008 with The Daily Beast, giving it a strong, magazine-like design to match Tina Brown's outsize vision, and made a name for themselves translating luxury titles like Vogue (twice, in 2010 and 2014) and Jason Binn's DuJour for the web. While other design shops like Work & Co and Hard Candy Shell have their fans, publishing clients say Code and Theory is notable for being equally strong in news and digital design (it takes pride in embedding itself in clients' newsrooms). Along with magazine-like designs with a strong sense of hierarchy, the firm has been associated with visually striking looks of titles like the electric-colored Bloomberg Business and Los Angeles Times.
Josh Topolsky said he called Code and Theory after seeing The Daily Beast's redesign, and it has been his go-to design firm ever since, at Engadget, The Verge, Bloomberg Media and now The Outline, the startup he founded late last year. At The Verge, Code and Theory replaced the feed with a non-chronological layout that initially confused people, but re-established the importance of the homepage. "It was very magazine-like," Topolsky said. "The idea was, a front page should be who you are as a publication."
At NBC News, designers now do design work in shortened bursts, a sped-up approach it learned from working with Code and Theory on its verticals this year, seeing the firm's "super aggressive, get-shit-done mentality," Moritz Gimbel, vp of product and design for NBC News Digital, said admiringly.
You could say Code and Theory's success is in part a self-fulfilling prophecy; the more media companies use it, the more media industry experience it gets, in turn making the firm more sought-after. "They spend a lot of time with media companies," said Troy Young, president of Hearst Digital Media, who first used Code and Theory while at Organic in the early 2000s and brought in the agency to help create a front-end design system that would work across all of Hearst's media properties. "Their media expertise and ability to drill down into how to create more engagement and storytelling was consistent because they'd done it a lot of times."
Gardner said the firm doesn't rest on its laurels, though. "We only have our reputation for like six months," he said. "I'm always thinking: Are we adding value? They have to make more money than they paid us."
To him, it's the agency's origins as a digital shop that inform its orientation and set it apart. "How we approach problem-solving comes from that," he said. "If someone wants a redesign, we're coming in with audience development, creative director, product strategist. We're thinking of all components because in digital, you're always trying to get someone to the next story, to take an action. Digitally, there's so many components to that."
Today, Code and Theory looks like a lot of other full-service agencies. It does social media work and makes content for brands. It doesn't buy media or do public relations, although Gardner hinted that a PR arm might not be far off. Brands are getting more sophisticated about using digital in their marketing, but they also face new threats, and Code and Theory sees a big opportunity to help companies in industries that are going through transformation, from automakers that are trying to talk directly to consumers for the first time and food retailers trying to keep Amazon at bay. "How do you compete when you have Amazon buying Whole Foods? It's warfare. But where there's warfare, it's exciting," he said.
That diversification gives Code and Theory other ways of making money but also puts it in competition with a lot of other competitors, from traditional agencies to publishers' branded content studios to brands themselves. It's even begun creating road maps for companies to help them make the internal organizational changes required to survive in a digital world — the sort of work consulting companies get paid to do.
The challenges for publishing have changed, too. Media companies have begun to grow up and tech has caught up, and Code and Theory isn't the only expert in the room. The rise of distributed media has made a lot of publishers more concerned with making content for Google and Facebook, at the risk of making their own websites an afterthought. For Code and Theory, that means adapting to publishers' current problems, whether it's mapping out a video strategy or improving the user experience. To keep current, Code and Theory added an audience engagement director two years ago.
"I think what keeps me up is the fact that everybody is getting smarter," Gardner said. "Back in the day, if you had digital specialty, that was special. Now, clients are way more sophisticated for the most part."
https://digiday.com/?p=253508
October 2, 2023 • 1 min read
•
•
The publishers who attended DPS were focused on the potential upsides of applying the technology to their operations while guarding against the downsides.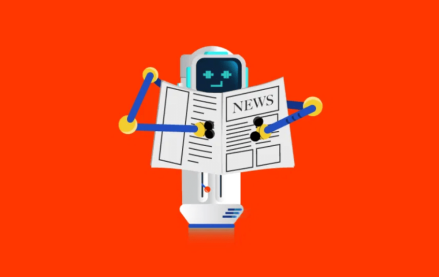 October 2, 2023 • 4 min read
•
•
Now that ChatGPT users can surf the internet for information, some publishers are reconsidering the weight of the issue.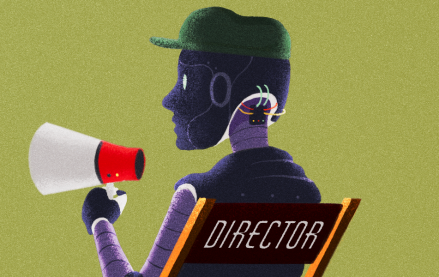 October 2, 2023 • 5 min read
•
•
As Meta makes celebrity-like chatbots, ChatGPT learned to "hear," "see" and "speak" while Spotify is piloting AI-translated podcasts.