How Clique Media Group uses audience data to inform everything it does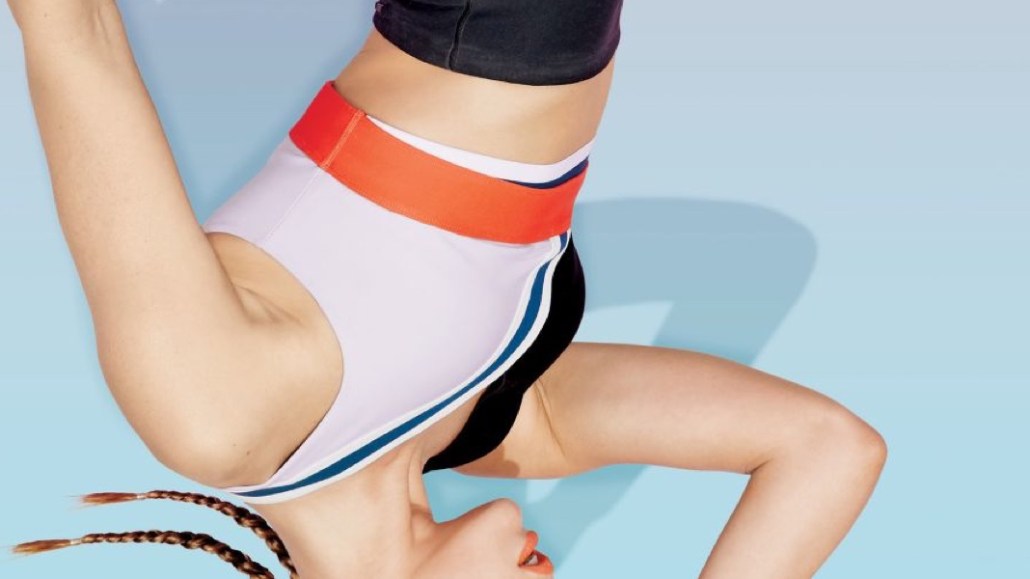 Three years ago, Clique Media Group decided it needed more data from its readers. The 10-year-old lifestyle publisher, which caters to millennial and Gen Z women, was analyzing the performance of its content in an informal way, but its CEO, Katherine Power, decided CMG had to be more rigorously data-oriented if it was going to become what Power and her co-founder, Hillary Kerr, had envisioned: a publisher that told people about lifestyle trends, then let them shop those trends.
Today, the 270-person, Los Angeles-based Clique Media Group has put those pieces in place. Its audience-insights team, just two staffers and an intern in 2015, now boasts 10 people. Its first shopping app, launched in June, delivers enough user search and purchase data to help its branded-content, commerce and product-development teams. In July, it introduced JoyLab, a line of activewear it produced with Target, marking the first time Target has ever worked with a publisher on a Target-owned line of products.
In September, just weeks removed from a $15 million Series C round that included contributions from investors including Greycroft Partners and Amazon, CMG has built a consumer-brands division looking to bring beauty, fashion and housewares brands to market in 2020 with brick-and-mortar retailers.
"We really do want to build meaningful brands and products," said Power, "not just a nice stream of revenue in addition to the media business."
Unlike many digital-native publishers, CMG has not chased scale. Its four owned-and-operated publishing brands, which include Who What Wear, Byrdie, MyDomaine and College Fashionista, averaged 5.6 million unique visitors every month over the past year, according to comScore. The company claims a worldwide monthly audience of 30 million unique users spread across its sites, social accounts and newsletters.
Instead, it's focused on extracting as much information from its audience as possible to grow ad revenue and build consumer brands that it hopes will one day drive a majority of its revenue. To do that, it involves its readers in everything from conceptual discussions about products to focus groups about the silhouettes of specific items of clothing.
"We're collecting data and insights from this community, taking those insights, using it to create our products; then, we're taking those products and marketing them back to our audience," Power said.
CMG gets data on users from several places. In addition to search and site analytics data from its sites and newsletters, it gathers information such as purchase history and demographic data from its recently launched Who What Wear shopping app, which has been downloaded over 24,000 times since June, according to the company.
CMG also gets audience data from its four private Facebook groups, each associated with a separate CMG site, that it uses for everything from sourcing story ideas to conducting weekly focus groups. It also uses social listening tools to learn what fashion, beauty and home trends people are talking about across social channels. It also uses its influencer network, INF, recently asking members to create a list of street style photographers on Instagram who helped it track trends during New York Fashion Week.
CMG also surveys its readers as well as the editors and participants in College Fashionista, a kind of training program and influencer network it acquired in 2016. It surveys groups of women that do not read any of its sites, too, so it can get a better picture of how a product might fare when brought to market by a retailer.
All of that data goes back to sales, product-development, consumer-brands and editorial teams. The editorial teams get weekly content strategy reports, while the consumer brands team gets bimonthly reports on areas for potential growth.
The teams that receive that data are set up to act on it quickly. CMG's editorial team can have a batch of posts about a trending topic or product up the same day. Its content studio can change the tone or direction of a branded-content campaign in midstream. Based on the data, the consumer-brands team can bring a product idea to a manufacturer in three months, though typically it will spend about a year bringing a consumer-brand product to market.
That scale and speed are crucial in the consumer-products industry. For its Who What Wear collection, a line of apparel that it has sold at Target since early 2016, CMG needs to refresh its collection constantly, bringing at least a dozen new products to Target shelves every month. That means the products have to be timely and relevant.
Neither company would share hard sales data, but a Target spokesperson called the Who What Wear collection "tremendously successful," saying its sales had far exceeded the estimates both companies had established for the collaboration.
While CMG is part of a short list of publishers capable of delivering data at this volume to brands, it is also part of a growing movement.
"It's becoming increasingly common for media brands to go into product," said Roseanna Roberts, a trend forecaster and creative strategist. "They have a built-in audience, so it can be a natural progression to capitalize on that."
That will get CMG only so far, however. While Who What Wear succeeded, Power said its greatest opportunity rests in the consumer brands it is developing — it wouldn't say what they are — that have no immediate relation to CMG's core editorial brands. Power said that rather than developing merchandise for CMG's core brands, the company would focus on delivering something different. "[Consumers] want a thoughtful, specifically tailored-to-them experience or product line," Power said. "We have the data to back that up."