Why Channel 4 is adopting targeted video ads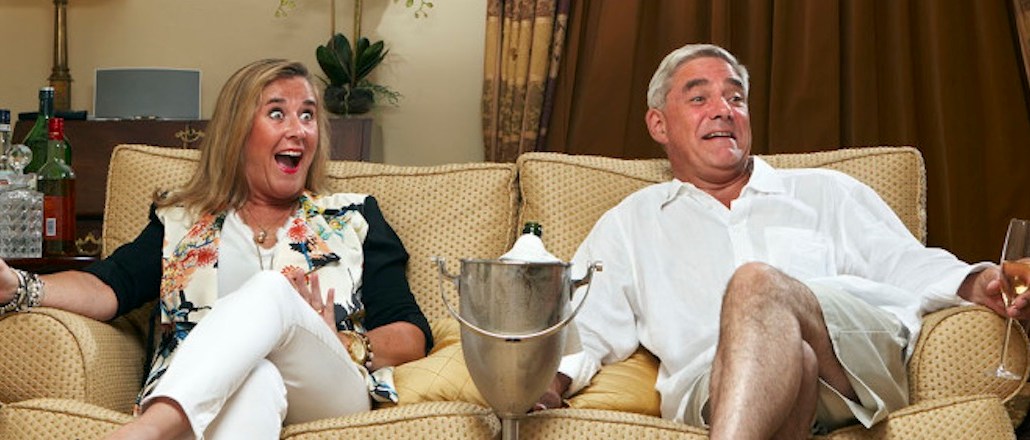 Channel 4 is moving away from traditional linear ad feeds across its digital properties, including All4, in favor of dynamically served, targeted ads.
The U.K. broadcaster will replace the usual pre-scheduled blocks of inventory across all online content with targeted video ads, which will be available to buy programmatically by the end of the year. This will give it the ability to swap out ads that would normally be baked into the show they appear around and would be especially useful for time-sensitive ads.
It has been working with live ad insertion company YoSpace and programmatic ad server partner Freewheel to make it happen. In time, it might extend it to run on the big screen.
"This has started to inform our thinking on what a linear programmatic sell might look like," said Jonathan Lewis, Channel 4's director of digital innovation and partnerships. "It opens up a host of interesting opportunities around what we do with our live feed generally, in terms of programmatic. We're thinking about that a lot and what place dynamic ad serving could have on the big screen."
All media owners face a range of new competitors thanks to the explosion of digital, and Channel 4 is no exception. It must now add Facebook and YouTube to the list of traditional competitors such as ITV and Sky, with the tech giants commanding ever-bigger chunks of online video budgets.
Channel 4's trump up its sleeve is its registered-viewer data. To access its content — which includes hits such as "Gogglebox," a show that features Brits watching and reacting to TV — and receive a more personally relevant advertising experience, viewers must give details such as name, gender, email and postcode. To date it has just over 12 million people registered — half of all 16- to 34-year-olds in the U.K.
One of its biggest successes in using its data to help advertisers create more personalized ad experiences was with Coca-Cola last year as an extension to the global "Share A Coke" campaign. The end result was that registered Channel 4 viewers saw their own name appear on the bottle of coke that appeared in the TV ad online:
The broadcaster has also made in-roads into providing advertisers with data targeting based on individual viewer interests in categories including beauty, fashion, technology and DIY enthusiasts. This is still in the piloting phase.
Earlier this year, it became the first U.K. broadcaster to open up all its video on demand inventory to be bought programmatically, letting advertisers tap into this viewer data and marry it to their own to bolster their targeting. For now, it is only allowing programmatic guaranteed deals, not open-auction real-time bidding (RTB), though it still hasn't ruled that out as a potential future step.
It is also looking to open up its inventory to be traded programmatically (again, as guaranteed programmatic buys, not RTB) across all of its apps including those which run on YouView, Samsung TVs and Xbox games consoles, as part of a plan to deliver so-called addressable advertising in the home.
Lewis said mobile and tablet viewing was the growth story for the broadcaster a year-and-a-half ago, but viewing on shared devices is now seeing the biggest growth spurt. "Mobile and tablet viewing is still strong, but growth is more static. Viewing on PC is falling fairly rapidly, and our sense is that video on demand is moving back to the big screen as we are seeing big lifts in viewing on shared devices," he said.
Extending its ability to provide targeted ads on these platforms, however, is more of a challenge than online and mobile, according to Lewis. "We've got data on mobile, tablet and dot-com because people have to register for content. What we don't have is data on shared devices, as the registration challenge is a bit harder. It is cumbersome to type in your password and name with a remote control, but we are trying to crack it because we think it's important to get addressable household data."
https://digiday.com/?p=134985