How CBS is experimenting with live streaming for football fans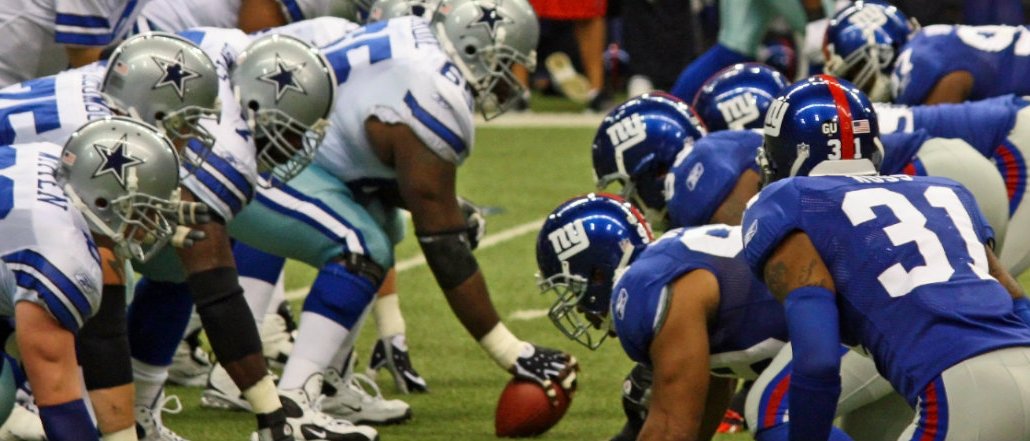 CBS is increasing the amount of college and pro football it plans to stream across digital platforms for the upcoming season.
The broadcaster has rights to two marquee sports properties in the U.S.: SEC college football and the NFL. In the coming year, CBS will live stream its entire "SEC on CBS" schedule, which features one game per week, on CBSSports.com and the CBS Sports mobile app. For its NFL coverage, the network plans to stream two regular-season games for the first time ever, plus every playoff game it has broadcast rights to — including Super Bowl 50 — on CBSSports.com and across its connected TV apps on Apple TV, Xbox One, Chromecast and Roku.
"Our goal is to provide the best viewing experience possible for fans," said Jeffrey Gerttula, svp and gm of CBS Sports Digital. "We look at every sport — all of the rights we have — and we make a decision [on how to provide coverage across platforms] based on what's best for the consumer and best for our business."
Right now, this means making certain full games available for free across platforms, without requiring users to authenticate — meaning that people who don't pay for CBS via cable or satellite TV can also watch these games.
But the company's coverage plans go beyond the live streams.
With its new "SEC Live" portal on CBSSports.com and mobile apps, CBS plans to provide additional content and features to augment the live stream. This includes original pregame, halftime and postgame shows for each game, featuring CBS Sports talent like Gary Danielson, Brady Quinn, Teryn Schaefer and Matthew Coca. For the halftime show, CBS Sports has secured sponsorship deals with Sonic (for a segment highlighting fans on both sides of the matchup), Microsoft (for the segment breaking down the stats from the first half) and Dr Pepper (for a segment featuring fans sharing their "one-of-a-kind" traditions).
Other SEC Live features include what CBS calls its "all-22" camera angle to give viewers an overhead view of all 22 players on the football field; game highlights so viewers can relive a big moment or catch up on what they might have missed; quick reactions from CBS talent on the latest; and additional commentary via Twitter.
The goal is to keep viewers paying attention, said Gerttula. "We're no longer afforded the opportunity to wait until the end of the game to show reactions and highlights," he said. "Our job is to do it as quickly as possible."
With the NFL games, CBS will offer the linear broadcast of a London game between the New York Jets and the Miami Dolphins and a Thanksgiving Day tilt between the Carolina Panthers and the Dallas Cowboys. It chose those games because they are national broadcasts and won't be up against anything, Gerttula said. (He was less forthcoming about other aspects of its plans, stating that there was "nothing else to announce at this time.")
The decision by CBS to increase its streaming plans for the coming football season can be partially attributed to the fact that people are watching more video content on its digital platforms. According to comScore, CBSSports.com had 2.9 million unique desktop viewers and 39.9 million video views in the U.S. in July.
The idea is to build viewership across mobile and connected TV by experimenting with different types of content, including live sports.
"When we launched a bunch of OTT apps, our view was to see where it goes," said Marc DeBevoise, evp and gm of entertainment, sports and news at CBS Interactive. "Initially that was short-form and mid-form content, and it's become a huge growth engine for us."
As has mobile. According to DeBevoise, CBS Sports apps have been downloaded more than 10 million times. "From a platform perspective, mobile is king right now," he said. It's why the company has built out a mobile-friendly experience for SEC Live, allowing users on the go to watch the full game if they want to but also stay up to date on what's happening even if they jump in at various moments during the game.
"Desktop is when you're sitting down and the TV isn't free, so you'll likely sit there and watch the entire game," said Gerttula. "You're using your mobile phone to fill in the gaps between leaving and getting to a TV."
That said, while CBS is expanding its streaming plans for football, Gerttula cautions that this is still largely an experiment to better understand user behavior on digital platforms. "We're trying to see what the appetite [for live sports] is," he said. "We'll see how it goes and adjust our decisions in the future depending on what works best."
Image via Ken Durden/Shutterstock.com