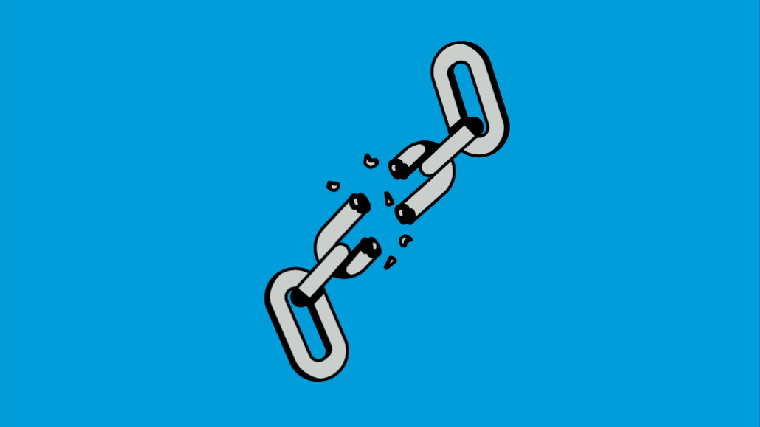 Ivy Liu
April 15, 2022 • 4 min read
While some media executives are bullish about the future of Web3 and how the blockchain will transform the industry, many audiences are still trying to figure out what an NFT is, or why someone would willingly pay millions of dollars for a piece of digital art.
And that's a problem for the crypto-ambitious publishers out there.
Yang Adija, svp of digital league business operations, growth and innovation at Turner Sports may be considered to be in that latter group, but he has also spent the past four years creating different blockchain-based projects as well as testing different strategies for getting the media company's audience interested in engaging with — or investing in — NFTs.
Here is how he did it.
01
Use real world analogies
The first iteration of non-fungible tokens was rooted in collectibles, according to Adija, meaning that similar to a baseball trading card or a painting from a gallery, the price of the collectible will be determined by the worth the buyer determines the object has.
"I think [collectibles] make a lot of sense because people are really able to more simply understand [the tangible nature] versus some of the other places where NFTs are going," like smart contracts being used in business dealings or tickets to in-person and virtual events, he said during the Digiday Publishing Summit held at the Grand Hyatt in Vail, Colorado.
One of the more successful NFT collectibles that Turner Sports has been a part of came from its partnership with NBA Top Shot, digital collectibles consisting of video clips from professional basketball games.
"One of the great unlocks that we feel NFTs have allowed is that previously you couldn't create the kind of scarcity that you can create now in the digital format. And by creating digital scarcity, you're now able to have uniquely owned items that will have value on their own [which is] determined by the buyer, just like a paper trading card that has Michael Jordan on it. It's going to be worth a certain amount and the digital trading card that has LeBron [James] will be worth a certain amount as well," said Adija.
02
Identifying the right cohorts to go after in the early stages
Sports fans — and, generally speaking, fashion and art enthusiasts — were the obvious first picks after identifying that collectible NFTs were a good starting point for blockchain experimentation, given their affinity for wanting to own a rare or one-of-a-kind item. But as more use cases for NFTs emerge and the value becomes less tied to personal interest, other cohorts within the Turner Sports audience have become attractive targets for new products that Adija's team is launching.
"We quickly moved on to think about, 'How do we create additional utility?' We were looking to explore that with gamers now, [but] there was a bit of a challenge because within the gamer community, there's a feeling of disrupting what they're used to," Adjia said.
To get around that, his team drew a line to another promising cohort — financial enthusiasts — a group that wants to associate value to their digital properties and see it appreciate by adding additional value over time.
03
Let people play with the new tech but make it worth their while
The line drawn between gamers and financial enthusiasts manifested itself in an NFT-based video game that Adija's team named Blockletes (pronounced like blockchain and athletes).
The game allows users to play as golfers (the characters are NFTs themselves) and they accumulate value (or conversely lose value) as they compete in matches, improve equipment through purchases (also NFTs) and interact with other characters. Those character and equipment NFTs are then bought and sold within the game's economy and can even be exchanged for USD.
"You can start out as a novice, which will be more popular [and therefore more] available, and work your way up to a legend, which is a lot more scarce. You have to be more skilled to become a legend, or if it's selling in the open market, you can acquire a legend [NFT] in the open market," he said.
04
Rewarding blockchain participation
The next test Adija's team will be working on is giving audiences a new goal to work towards by actively engaging with the brand and with these new projects that is less about the monetary investment but more about exclusivity and community access.
"Although NFTs have been around for a number of years, it is still a very young space," said Adija. "The way that I look at it is how do we provide value to our users. [NFTs] are simply an opportunity to transfer ownership of a digital item and the ability for us to create scarcity with that item. But it's also programmable."
And the programmability is what becomes especially interesting to Adija's team as they move beyond the collectible nature of the technology into adding value to content and audience participation.
"Someone can collect a digital trading card, [then] let's say they now go and watch our telecast of 'Inside the NBA' – we can now have that NFT unlock more value, because they are continuing to participate and engage with us as a whole," Adija outlined.
Similarly, Adija's team is testing what a rewards program might look like that gives NFT owners access to exclusive content or events that other audiences don't have access to. "And the really important thing for us is creating a community that is seeing the holistic value of an NFT," he said.
https://digiday.com/?p=445091