Apple debuted two new iPhones and a smartwatch on Tuesday to a level of media fanfare only Apple could generate. But the true media news may be that the iPhones' larger screen sizes stand to help publishers better weather the transition to mobile, where advertising rates have been inherently lower than on desktops.
"It's more challenging on smaller screen to have marketers' content embedded into the experience," Jason Kint, CEO of trade group the Online Publishers Association, told Digiday. "Larger screens are an opportunity for brand marketers to be part of the experience."
Mobile ads have long faced a dilemma. A common complaint among brands has been that smartphone screens are simply too small to accommodate a meaningful advertising experience. Users, meanwhile, have complained that large mobile ads are more disruptive than TV commercials.
It has resulted in dismal ad spend on mobile. A fifth (20 percent) of media consumption now occurs on mobile, but mobile constitutes only 4 percent of the ad market, according to the 2014 Internet Trends report from Mary Meeker of venture capital firm Kleiner Perkins Caufield Beyers.
But some believe the Apple's new iPhones and their larger screens could solve publishers' mobile-advertising woes, providing them enough real estate for ads to be effective but not overly intrusive. The new phones — the iPhone 6 and iPhone 6 Plus — have 4.7-inch and 5.5-inch displays, respectively. The iPhone 5S, heretofore the most recent model, has a 4-inch display. And the larger the screen, the more valuable the ad inventory: The cost per thousand impressions (CPM) of display ads on desktop and tablets is three times that of mobile, according to Kint.
Megan Pagliuca, general manager of digital media at media agency Merkle, added the larger screens will allow publishers to serve more engaging "in-stream" ads, which typically fetch a premium. Larger screens will also likely attract more brand advertisers to publishers' mobile sites, bringing with them advertising that is generally more lucrative than direct response.
"We still haven't seen the ad marketplace move to mobile in a significant way," Kint said. "A lot of the advertising on mobile is highly targeted, direct-response advertising."
Larger devices are also correlated to increased media consumption, according to a February 2012 study from comScore. People who used 7-inch tablets browsed an average of 90 pageviews that month, while those on 5-inch tablets viewed 79.
There's reason to be skeptical, however: Apple has failed to improve mobile advertising despite more direct attempts to address the market.
Steve Jobs famously said, "Mobile advertising really sucks," and Apple launched its own mobile ad network, iAd, in 2010 in the hopes of remedying that. But the network failed to revolutionize the mobile-ad industry. IAd campaigns cost a minimum of $1 million at launch. Less than two years later, Apple was charging just $100,000.
And while larger screen sizes are a theoretical boon to advertisers and publishers, their value has yet to be realized, according to Eric Litman, CEO of mobile ad server Medialets. Samsung has had a variety of similar-sized smartphones in the market since 2011, he said, but advertisers and publishers have yet to develop more engaging ad units for such devices.
"I don't think it's going to meaningfully change anything for advertising," Litman said. "We've seen phablets and their desirability grow in Android, but the industry continues to default to uninteresting ad units."
But then where Apple goes, the rest tend to follow.
Image courtesy of Apple.com
https://digiday.com/?p=87529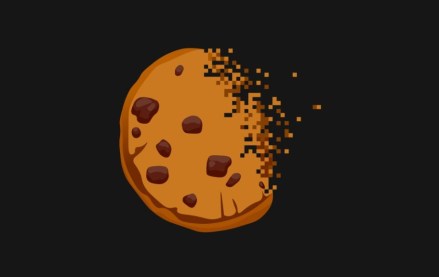 September 25, 2023 • 1 min read
During the Digiday Publishing Summit, execs from companies including Condé Nast, Dotdash Meredith and Thomson Reuters assessed the industry's readiness.
September 25, 2023 • 5 min read
Publishing executives shared their honest and unfettered opinions on the rise of generative artificial intelligence technology and its impact on traffic, IP protections, content production and jobs at the Digiday Publishing Summit last week.
September 25, 2023 • 5 min read
Here is A sampling of other AI-related news from last week.