BuzzFeed looks to bring more advertisers to its commerce business
March 7, 2019 • 3 min read
BuzzFeed is ramping up its sales pitch to marketers interested in pairing the publisher's ad capabilities with its growing commerce operation.
This week, BuzzFeed has started pitching advertisers on two new products: a branded commerce posts offering through which the publisher would create custom posts for brands and their products and drive users to purchase through affiliate links; and a new shoppable ad unit that would appear across relevant shopping posts on BuzzFeed's website.
Among digital publishers, BuzzFeed's ad business is large, responsible for the majority of the company's revenues, which was north of $300 million in 2018. BuzzFeed's commerce business, meanwhile, drove more than $250 million in transactions last year from affiliate sales and licensing revenue, according to Lee Brown, chief revenue officer of BuzzFeed.
With these two new commerce-based ad products, BuzzFeed hopes to "create a better connection between our ad business and commerce business," Brown said.
BuzzFeed's ads-and-commerce ambitions are now in its second year. Last year, the company drove more than $50 million in sales from deals that combined ads with commerce, a number the publisher expects to "significantly" grow this year off the back of these two new products and other advertising efforts, Brown said.
BuzzFeed's latest efforts come as the publisher aims to diversify revenue — as well as its ad revenue — in 2019. The company recently underwent some layoffs and restructuring as the publisher looks to build a more sustainable business. During a speech at SXSW this weekend, BuzzFeed CEO Jonah Peretti is expected to announce that BuzzFeed will generate more than $100 million in revenue in 2019 from lines of business that didn't exist for the company in 2017.
BuzzFeed's pitch to marketers is that it already knows how to do custom native posts for advertisers. And the publisher has some experience in creating custom posts for commerce-driven marketers, such as this native post about a writer trying Quip's toothbrush. Now, it wants to help marketers use those native posts to drive clicks and sales.
"With branded commerce posts, that's us working with brands specifically around product features, benefits, how it compares to the marketplace, any special offers, and making sure the post is done in the brand's voice," Brown said. "It's a whole post dedicated and specific to one brand."
With the shoppable ad unit, BuzzFeed's pitching its affiliate network, which has made the publisher a top-five referrer of traffic to Amazon today, according to SimilarWeb. "There are only a few of us [publishers] that can play in this space at the size and scale that we can offer," said Brown.
With BuzzFeed's reach, especially among young female audiences, the publisher has a chance to grab ad dollars from maturing direct-to-consumer brands and other marketers interested in commerce-driven publisher campaigns, said Kait Boulos, vp of marketing for Varick.
"Everyone is getting into the commerce game — it's a wise thing and it's something we are definitely watching," Boulos said. "Anything that's going to shorten a consumer's pathway to purchase is going to be interesting for any marketer, right?"
Brown said BuzzFeed's ads-and-commerce business has between 50 and 100 clients with work that spans everything from BuzzFeed being a consultant, doing a product workshop with the brand and regular affiliate sales. And while DTC brands are an obvious target for performance-driven ad products, Brown said BuzzFeed is eyeing a larger pie.
At the same time, DTC brands, which grew because of Facebook and Instagram, are also looking for alternatives, as ad rates on those platforms continue to rise.
"You can see how this would play for DTC brands and CPG brands, but also entertainment with ticketing, OTT with subscriptions," said Brown. "It is across all verticals and categories."
https://digiday.com/?p=325036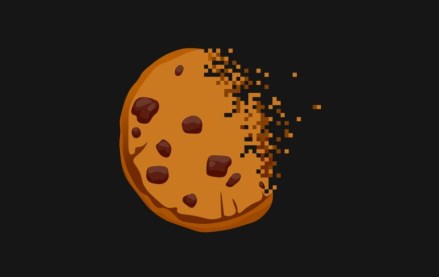 September 21, 2023 • 9 min read
Publishers who attended the Digiday Publishing Summit opened up about their top challenges, concerns and curiosities during closed-door, anonymous town hall meetings.
September 21, 2023 • 4 min read
WBD is seeing ad revenue growth from its YouTube channels and engagement on Threads surpass performance on X.
September 21, 2023 • 4 min read
Powering all of Amazon's hardware is an updated large language model, that could help connected devices actually be smarter.