How Insider Inc is preparing for life after third-party cookies
October 3, 2019 • 5 min read
Update: An earlier version of this article stated it was Business Insider, instead of BI parent Insider Inc. 
With the fate of third-party cookies in doubt, Insider Inc. has developed a way to provide advertisers with ad-targeting options based on reader interests and behaviors.
The publisher, parent to Business Insider, has created hundreds of millions of reader IDs, against which it maps first-party data that isn't personally identifiable but provides in-depth insights into reader behaviors, interests and intents, in order to create effective targeting segments for marketers. That way it can ensure it is on the right side of data privacy-regulations such as the General Data Protection Regulation, and forthcoming California Consumer Privacy Act. But it's also a strategy that has allowed Insider to recover its ability to monetize Safari audiences despite Apple's block on third-party cookies. On browsers that have blocked third-party cookies, publishers have typically seen a big yield reduction. But Insider has now seen its average Safari yield rise as a result of the changes, according to Pete Spande, CRO at Insider Inc, though he wouldn't reveal specifics.
Insider had 85 million monthly unique users in the U.S. in August, according to Comscore. But its mobile traffic accounts for approximately 85% of its entire global traffic — a large proportion of which is accessed via Apple iOS devices using Safari, though BI wouldn't reveal the exact split. Third-party cookies have never worked well on mobile, so figuring out how to deduct more meaning and insights from its mobile traffic had long been a priority.
A year ago, the publisher began working with first-party data-based data-management platform Permutive, which creates persistent IDs, which are identifiers that provide a single, unduplicated view of an individual across different devices such as desktop and mobile web and in-app. First-party data was then mapped to each ID, based on how that specific user interacts with the BI site.
Insider then uses the first-party data to create new targeting options for clients, such as enhanced contextual targeting — regarded as a safe haven for businesses not wanting to risk misuse of personal data. For instance, if a reader is regularly returning to the site to read stock market quotes and behaving in a way that indicates they're an active investor, Insider can move that ID into a segment that a marketer can then target based on any kind of article they're reading on the site. The publisher will also monitor readers' site behaviors, such as, which articles they read, how regularly and for how long, to better understand their habits.
That's led to a big boost in advertisers wanting to do private programmatic deals, whether it's via PMPs, programmatic guaranteed or any other kind of programmatic-direct deals, said Spande
"We're providing additional insights to media buys that used to be somewhat blind," he said. "We're able to grow the amount of audience we can deliver considerably as all those mobile impressions are now eligible for that targeting."
Both the volume of deals and the amount of advertising bought per deal has risen by double digits, in some cases triple-digits, said Spande, though he wouldn't reveal hard figures.
For large advertisers that already spend a lot regularly, either via programmatic or insertion-order based deals, Insider can feed back insights on how their creative has resonated with their target groups or whether they've skipped a video ad, who has responded to the ad and what that reader's interests are based on their site behavior — for instance, whether an individual is reading a review of the new Samsung smartphone, from their iPhone. That's potentially new customer acquisition information that would be valuable to that brand.
"We want a unique relationship with the advertiser, rather than a causal one that happens in the open marketplace," added Spande. "We want to be valued for how we are specifically, not just as the deliverer of an audience member with a specific cookie. First-party data is a kick driver for establishing that kind of direct relationship. We're trying to help people find many needles in the haystack."
This is where scale is critical. Insider Inc has a freemium model, in which select articles are locked for Business Insider Prime members. Typically, first-party data is associated with consumer-granted information usually obtained via subscriptions of free log-in data, or newsletter subscriber lists. Naturally, that can present a scale issue when it comes to creating IDs. But BI has been able to create reader IDs and map them to first-party data, due to how its first-party based DMP works.
"We create persistent IDs using the first-party storage space granted to publishers by the browser, typically a first-party cookie or local storage," said Permutive CEO Joe Root. "These are then connected to subscriptions, logins and newsletters links via the Permutive identity graph.
In time, there are plans to add the kind of specific first-party data attained by subscriptions data in order to provide additional targeting opportunities in future, according to Spande.
The third-party cookie's failure to effectively target and measure mobile ads has been a talking point for years. But despite publisher traffic shifting drastically to mobile over the last few years, it's a more recent threat that has spurred them into urgent action. Namely, the pressure from data protection regulators with laws like GDPR and CCPA, plus the fact that a large chunk of audience inventory has now gone dark on Apple Safari and Mozilla Firefox, due to the anti-tracking stances taken by each browser.
For that reason, publishers are pushing their first-party data strategies hard, in order to prepare for the time when the cookie is — if not dead then extremely diminished. But agencies are another matter, with many of their own ad transactions based very much still on the third-party cookie. Last week in the U.K., BI underwent a major agency roadshow to pitch the capabilities to agencies, and educate on the opportunities available.
https://digiday.com/?p=347973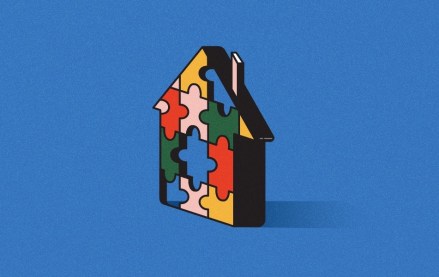 September 22, 2023 • 4 min read
Apartment Therapy's president Riva Syrop took the stage at the Digiday Publishing Summit to discuss the convergence of commerce and sponsorship revenue within its Small/Cool event.
September 22, 2023 • 4 min read
Media execs took stage at the Digiday Publishing Summit to discuss the growing importance of ROI in ad campaigns this year.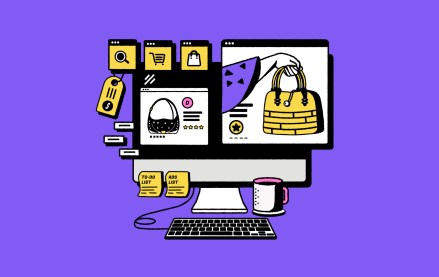 September 22, 2023 • 4 min read
CEO Satya Nadella said AI assistants will be as ubiquitous as PCs and will help users navigate across apps, operating systems and devices.