How brands like Wendy's and the NFL are marketing on Fortnite
February 18, 2019 • 5 min read
When about 10 million players watched DJ Marshmello's live set within Fortnite over Super Bowl weekend, you could almost hear the wheels in the industry's brains start turning.
The event — better than any halftime show — gave a glimpse into how Fortnite could eventually evolve into a brand-new stage for advertisers.
Not only did the dance party feel epic to those people within the game; it was also shareable. This mix of spectatorship of esports and one-off events piqued the interest of advertisers in the days after the virtual concert, said Richard Downey, svp global new business at The Specialist Works.
But it can be difficult. The cost of creating an in-game promotion in the vein of Marshmello's concert is high, said Downey. And to survive in esports, brands need to be authentic and creative. "Gamers will call out brands that mess up. You can't just advertise in a community like the one Fortnite has without authority, especially if you're a non-endemic brand," said Downey.
Marshmello's YouTube channel gained around 699,000 subscribers the day after the event, a roughly 1,800 percent increase over his January average daily subscription figure of 37,000, according to analyst Jose Arroyo. And his YouTube views per day jumped from 7.8 million to 42.8 million — or roughly 500 percent.
The advertisers already winning at Fortnite are those that are part of the community now synonymous with the game.
Fast-food restaurant Wendy's did this last November when it hosted its first livestream of the game on Amazon-owned Twitch. Wendy's set up a stream on the video site for free last November when it co-opted the game's "Food Fight" mission. Missions in Fortnite are only available for a limited period, creating opportunities for brands like Wendy's to do more "firsts" rather than repeating an existing activation.
The event split players into either playing for the Durr Burger or Pizza Pit in-game restaurants, with Wendy's asking its fans to play against the burger chain. Going after Durr Burger was meant to be a dig at those rivals to Wendy's that use frozen burgers, said the brand's senior director of media and social Jimmy Bennett.
While Wendy's didn't appear in the game, awareness of the brand spiked. The restaurant streamed video for almost 10 hours in one day. During that time, Wendy's went from zero followers on Twitch to more than 7,400. More than 1.5 million total minutes of video were watched by users during those 10 hours. There were around 43,500 comments during the stream. For context, Wendy's gets mentioned about 3,000 comments per day on Twitter.
"What we did wasn't down to a paid relationship with either Twitch or Fortnite," said Bennett. "We see a lot of brands jumping in and trying to use paid media to grow their brand presence, but it's actually more exhausting to try and do it that way. We didn't have to do so much heavy lifting and put so much money to support it because we were able to organically lean into the experience."
Most advertisers aren't at this stage yet and instead sponsor Fortnite's most popular players.
High-profile Fortnite influencer Dr. Lupo became the first professional esports player to be sponsored by insurance company State Farm earlier this month, while Ninja, the most followed streamer on Twitch, was paid by UberEats to promote the game last summer. The UberEats promotion linked a level of discount to the number of "kills" Ninja made during a match. It was meant to be extended over a week, but the discount was redeemed so many times that the fast-food delivery service ended it after one day.
"Brand participation seems to be largely focused on individual streamers and teams," said Christophe Jammet, director of social media and mobile at innovation consultancy DDG. "It's easy for consumer brands to justify this sort of partnership due to the sheer reach and level of engagement that someone like Ninja garners across multiple platforms like Twitch and Youtube, making it quite easy to activate the audience and get them to either build affinity for the sponsor brand or onboard new customers using promotions."
Fortnite doesn't feature in-game ads, but its developer Epic Games can code in branded content for the right opportunity. Last month, the NFL launched a two-week sale of NFL jersey in-game skins for players to buy.
"The value a sports brand brings to a game like Fortnite isn't necessarily about reach," said Daniel Ayers, consulting partner at digital sports consultancy Seven League. "The value comes from how those games can reward their communities and reward their player bases in real life. That's an interesting and valuable thing a sports brand can bring to a partnership with games."
Football club West Ham realized this last year when it launched its own esports tournament. Now, it's creating more gaming-related content on Twitch and YouTube. "Being a football club, most of this content has been based around FIFA19 — and we have two pro FIFA19 players — but we have run a couple of Fortnite activations," said the club's head of content Amar Singh. "Most recently, we ran a livestream with first-team player Declan Rice — who's a big fan of Fortnite and was keen to take part in the activation."
For all this interest, Fortnite is doing fine without advertisers.
According to Nielsen's Superdata, the game made $2.4 billion in 2018, with all of that that coming from the micropayments players make to buy cosmetic skins, dances and pre-released game modes for their characters, which range from $2 to $20.
But that may be changing, as agencies report that Epic is now reaching out to brands more. "Epic Games are actively engaging with top-tier brands across the entire spectrum of pop culture such as music and movies," said Paul Lammert, director of technology at advertising agency Colle McVoy.
The success of the game has given birth to a new generation of battle royale-style games, some of which are already peeling away Fortnite players in search of a new experience. "Getting marketers to understand the esports landscape can be challenging since it's still unproven and nascent. But when a marketer is open to different, nontraditional or bold ideas, we're finding that they are much more receptive," said Lammert.
https://digiday.com/?p=322707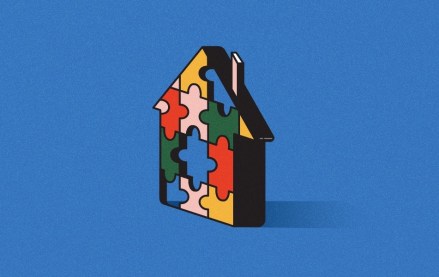 September 22, 2023 • 4 min read
Apartment Therapy's president Riva Syrop took the stage at the Digiday Publishing Summit to discuss the convergence of commerce and sponsorship revenue within its Small/Cool event.
September 22, 2023 • 4 min read
Media execs took stage at the Digiday Publishing Summit to discuss the growing importance of ROI in ad campaigns this year.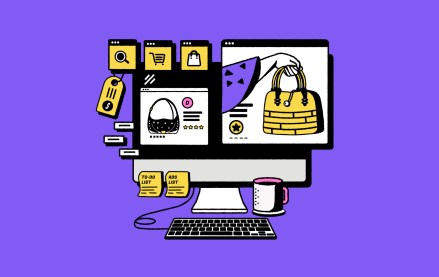 September 22, 2023 • 4 min read
CEO Satya Nadella said AI assistants will be as ubiquitous as PCs and will help users navigate across apps, operating systems and devices.