How Bloomberg Media takes a test-and-learn approach to product development
July 16, 2019 • 4 min read
Shortly after Julia Beizer joined Bloomberg Media as chief product officer last year, she had a conversation with David Harding, one of the business news publisher's engineers about their site's company information pages.
Beizer and Harding had both noticed that the audience on those pages, which include information such as when a specific company was founded and who serves on its executive leadership, was younger than a typical Bloomberg reader; about 48% of the traffic came from people under the age of 34.
The two both theorized that those younger visitors might be looking for jobs at those companies, and the work they put into testing that hypothesis eventually led to the development of a new product, Work Wise, which Bloomberg Media launched Tuesday.
Bloomberg's goal for Work Wise, which will run for six months at first as an experiment, is to gauge the appetite for workplace and career advice content, particularly among Bloomberg's younger readers. There are multiple opportunities to monetize Work Wise, from content sponsorships to branded content distribution to lead generation for subscriptions: Subscribers to Work Wise's newsletters are offered 30-day trials of the publisher's subscription product.
But Work Wise's purpose is to figure out if there is an audience and a business opportunity in producing more content about how to succeed in one's professional life. It's emblematic of the work Bloomberg Media is doing to continue diversifying its revenue streams and building products that can be monetized from several different angles at once.
"If you look at [CEO] Justin Smith's strategy for Bloomberg Media overall, it's about inventing new businesses as we go," said Julia Beizer, Bloomberg Media's chief product officer. "We start with our audience and work backwards."
Work Wise, a limited-edition newsletter that people access via an interactive quiz, came out of Bloomberg's B-Hive, a seven-person research and development group originally formed to study the habits and motivations of news consumers. The insights Bloomberg's gleaned about different kinds of news consumers have informed the launch of new products, such as a robot that summarizes news stories inside Bloomberg's mobile app; the B-Hive has also led tweaks of existing products, including a new mobile page format for stories that readers accessed from mobile and social platforms.
Since identifying different kinds of news consumers and their information needs, Bloomberg has added two developers to the B-Hive team it can make changes to products or build new products more quickly.
Bloomberg will promote Work Wise on sections and pages of its site that younger readers visit frequently, using an internal tool designed to notify site visitors of new features. The messages function like banners but are served without using ad inventory.
Though Bloomberg commissioned original, reported features for Work Wise, the contents of Work Wise's newsletters were assembled largely from repurposed and repackaged content already published in other Bloomberg products, such as profiles of successful leaders from Businessweek, or podcast and video segments.
"You want your risks focused on stuff where you have flexible costs," said Damon Kiesow, a former director of product at McClatchy and the Knight Chair in digital editing and producing at the University of Missouri School of Journalism. "If I'm going to hire five people to run a millennial desk, that's months' worth of hiring and training and figuring out content strategy and guessing at what they want."
"This is basically a prototype," Kiesow said. "Let's see who's coming in, and then look at the metrics: What are they reading, what are they sharing?'"
Business and news publications have been busy trying to figure out how to better serve younger readers, particularly those that aren't yet in a position to pay the hundreds of dollars that business publications typically charge for subscriptions. For example, The Wall Street Journal recently teamed with a bunch of Mizzou students to figure out how younger people define ambition and how best to serve them.
But for this to truly make sense for Bloomberg, Kiesow said, it will have to conclude that it can monetize this audience in multiple ways, not just advertising. "I would guess what they're saying is, 'Is there enough audience and enough willingness to pay? Is there enough audience and revenue in the scale of audience we can build here to make this a standalone product and sub-brand, or is it incremental?'"
https://digiday.com/?p=340921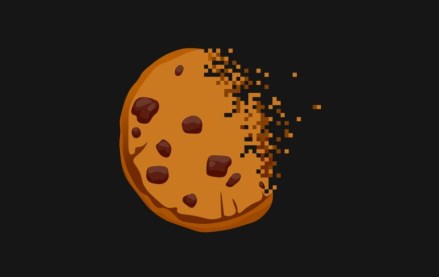 September 21, 2023 • 9 min read
Publishers who attended the Digiday Publishing Summit opened up about their top challenges, concerns and curiosities during closed-door, anonymous town hall meetings.
September 21, 2023 • 4 min read
WBD is seeing ad revenue growth from its YouTube channels and engagement on Threads surpass performance on X.
September 21, 2023 • 4 min read
Powering all of Amazon's hardware is an updated large language model, that could help connected devices actually be smarter.