Bleacher Report tries live-streamed shows in its app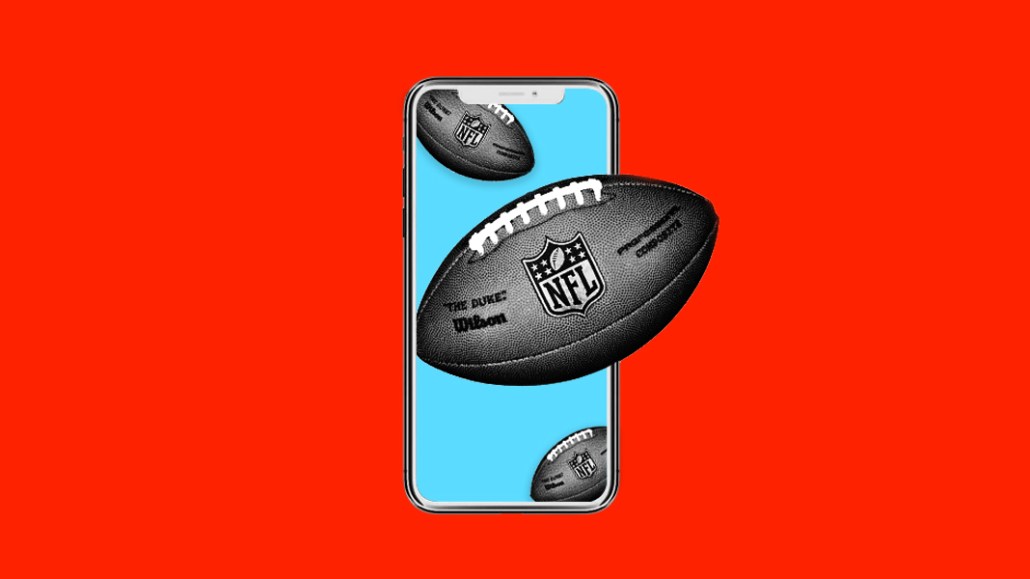 Most sports media companies are in a downward spiral without live sports, but Bleacher Report has bucked the trend. In May, the broadcaster topped more than 1 billion video views for the third consecutive month across its social media channels, according to CEO Howard Mittman. To build on this momentum, Bleacher Report is testing new live video formats in its app.
The first test came last month when Bleacher Report produced 12 hours of live coverage for the NFL Draft over three days.
Hosts Adam Lefkoe, Matt Miller and Connor Rogers provided live commentary and analysis from their homes. In total, the live-streams generated 12 million video plays in the app, which is four times more video views than its video coverage of the draft in 2019, according to Mittman.
While there were always plans to live-stream more content into the app, Bleacher Report hadn't planned to do it so soon. In fact, it had not long finished 1,500-sq.-ft. studio space in its Manhattan office dedicated to the football sector. The closure of the office during New York's lockdown, however, rendered the studio useless and forced Bleacher Report to fast track those live-streaming plans it had been quietly developing.
The switch squeezed the production from two studios staff staffed by more than 70 people into one that was entirely remote and run from video director of technical operation Steve Pellegrino's apartment in Queens, New York where he orchestrated the production to more than 20 behind-the-scenes crew members.
"In 2020, there's no shortage of places to watch live video but what we're doing provides a companion experience for a broader and sometimes complementary experience to what modern sports fans need from a live broadcast," said Mittman. "When live sports return it's going to help not hurt the momentum we've built in recent months because we're the only sports media company that has the rights with major leagues like the NFL and the NBA but we also have content that allows us to be relevant to fans without match highlights."
The live-stream represents one of two separate strands of content Bleacher Report wants to build its live-stream strategy around: the first is content around tentpole events in sports like the NFL Draft: the second is original content that riffs on more lifestyle and entertainment cornerstones of sports and athletes such as its 'Run It Back' show where NBA players watch a series of games.
The latest test ran over the weekend ahead of a charity golf match featuring Tiger Woods, Phil Mickelson, Tom Brady and Peyton Manning. The hour-long pre-show to the event was hosted by Bleacher Report presenters Adam Lefkoe and Kelly Stewart, who asked fans to share their predictions for the match and participate in talent challenges for a series of $1,000 giveaways.
The show also featured betting information provided by DraftKings in the build-up to the match as Bleacher Report continues its push into sports gambling that has already seen it agree to develop studio shows from Caesars Casinos in Las Vegas. Betting drives people to the Bleacher Report app. Its users spent 13% longer in betting streams from the last quarter of 2019 to the first quarter of 2020 than they did over the same period a year earlier, per Bleacher Report.
"In the absence of people being able to go to physical casinos and to bet on sports what can you do to monetize that if you're the financial guys at Turner Broadcasting or Time Warner? It's going to be through the app," said Brad Rees, CEO of sports research company Mediacells. "Part of the reason for these live-streams is driven subscription-based financial models that marry online betting with video on demand."
The tests come as Bleacher Report plans to fold its over-the-top B/R Live platform, which live-streamed sports matches, into its main app. While the B/R Live service still exists separately, its owner has said it plans to use it to bolster the direct-to-consumer offering from Blecher Report's main app.
https://digiday.com/?p=368040