'Audience is a commodity': A Q&A with Bleacher Report COO Alex Vargas
February 19, 2019 • 4 min read
The first few months of a calendar year can be sleepy for some publishers, but not for Bleacher Report. The Turner-owned sports publisher, which is trying to thread itself into the fabric of sports and pop culture, has already announced a content partnership with Caesars focused on sports betting and wrapped up a weekend of parties, activations and coverage of the 2019 NBA All-Star Game.
To discuss what's next for Bleacher Report, we caught up with Bleacher Report chief operating officer Alex Vargas. The conversation has been edited and condensed.
Going into 2018, the goal was to build licensing, build commerce, and nurture some of the sub-brands that were in their infancy. How would you say 2018 went?
I would say 2018 was a great year. We try to think about things two to three years at a time: 2018 was the last year of a three-year plan, where we pretty successfully evolved the business from what it was at the beginning of 2016. At a high level, the strategy is to build a portfolio of brands that consumers really care about and a suite of monetization capabilities that are able to support those brands.
How big can your sub-brands get?
B/R Football was something we green-lit in 2013 ahead of the 2014 World Cup. It was a bet on international as much as it was a bet on that particular sport. And it was informed by data that we had around consumption trends from our audience in and around that sport. Fast-forward to 2018, the following World Cup, and that is now a very real, substantive business with a standalone business unit and a community of people that really care about that business and a meaningful amount of revenue that's contributing to this organization.
House of Highlights is now a top-10 Instagram account. We're expanding it to [become] a legitimate media brand. Last year, we increased our focus on B/R Kicks. Kicks was a stream in the app for a number of years, and based on the amount of engagement and consumption of that stream, we decided to set aside more resources. We have a dedicated team, we're producing original content.
What all these things have in common is they have a profile of niche areas where we can build communities. In this day and age, audience is somewhat of a commodity. But building a community and creating content that's able to spark a conversation is what we're looking to accomplish with all of these.
But how meaningful can these businesses become for Bleacher Report?
I would say that with any of these sub-brands, if there's not a path to doing 10-plus million in revenue a year, it's probably not worth the effort.
Do you feel like sports betting ticks the boxes you look at for sub-brands?
It's fair to say that in 2019, betting is a sub-brand we're looking to build in partnership with Caesars. If you look at the U.K., where the B/R Football office is anchored, sports betting is just as much part of the fabric of sports culture as anything else. Over the last 10 years, as social has exploded, the intersection of sports and culture has really grown. And if you look out over the next 10 years, I would expect as betting becomes more mainstream, it will become more of the fabric of sports than it is today.
Taking that cluster of sub-brands you highlighted there: One of those is homegrown, one is an acquisition, one is a partnership. Do you see one pathway being more enticing than others when it comes to expanding your stable of brands?
They're all just different. Where we've spent a lot of time thinking is how to set them up best for success. They all have, to some extent, an independent org structure, where there's clear accountability but also some level of independence and creative freedom and an ability to test and learn.
Over the past couple of years, we have established internal board meetings where we talk about long-term strategy and goals, and we get very specific about milestones, funding. But at the same time, we're very, very keen on making sure all of these sub-brands are able to leverage resources and capabilities from the Bleacher Report mothership. If all of these things had to operate in standalone independent businesses, it would be a lot more challenging to be profitable, candidly. But that strategy's no different from what we've done with Bleacher Report leveraging resources from Turner Sports over the past five, six years.
What revenue segment for Bleacher Report is going to grow the most in 2019?
You have to think about the suite of monetization capabilities as being interrelated. Yes, we're in advertising, and we sell sponsorships across social, branded content. But the things we've invested in over the past 12, 18 months — experiential, commerce — they are small and growing very quickly, but we don't think of them as being independent. There have to be ways for advertising to work hand in hand with events, to work hand in hand with e-commerce
https://digiday.com/?p=322099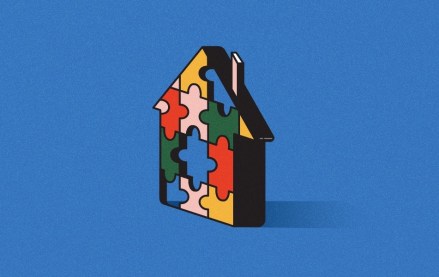 September 22, 2023 • 4 min read
Apartment Therapy's president Riva Syrop took the stage at the Digiday Publishing Summit to discuss the convergence of commerce and sponsorship revenue within its Small/Cool event.
September 22, 2023 • 4 min read
Media execs took stage at the Digiday Publishing Summit to discuss the growing importance of ROI in ad campaigns this year.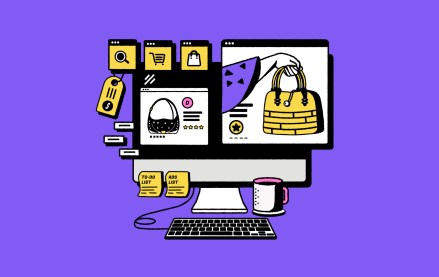 September 22, 2023 • 4 min read
CEO Satya Nadella said AI assistants will be as ubiquitous as PCs and will help users navigate across apps, operating systems and devices.