Bleacher Report is producing a show for Facebook Watch with NFL star Marshawn Lynch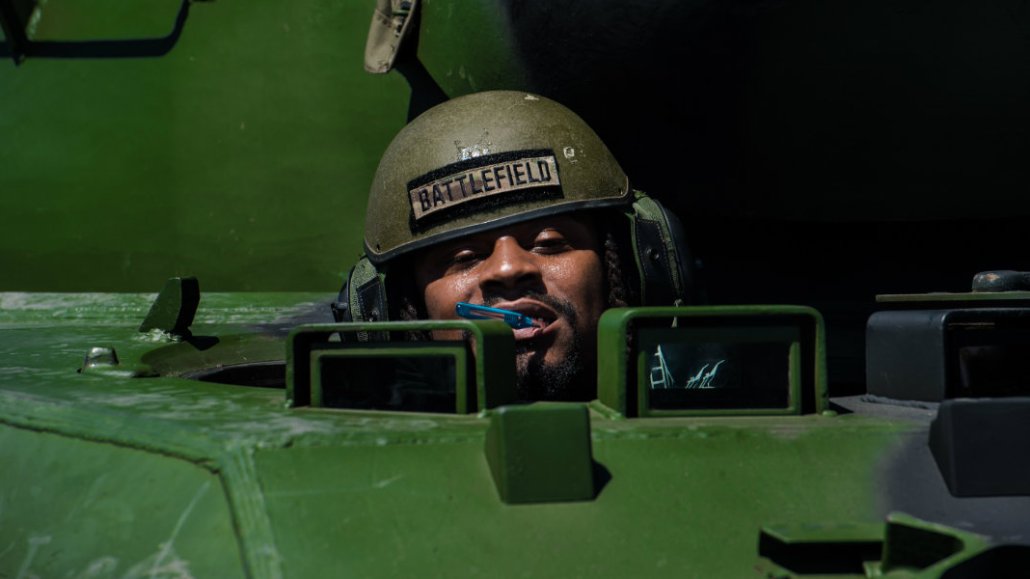 Bleacher Report and Marshawn Lynch are coming to Facebook's Watch.
Later in September, Bleacher Report will debut a 10-episode video series called "No Script," in which Bleacher Report's cameras will follow the Oakland Raiders running back as he interviews celebrity guests and tries activities such as riding military tanks and testing virtual reality. Produced for Facebook by Bleacher Report's B/R Entertainment division and Lynch's own Beast Mode Productions, the show will air weekly on Facebook's Watch over 10 weeks this fall. Each episode of the midform show runs for 10 minutes or longer.
"No Script" is Bleacher Report's first live-action video show. While the Turner-owned sports lifestyle publisher creates recurring video segments and formats such as college-commitment videos, this is the first time Bleacher Report has produced a full live-action video series with a consistent cast and crew working on the project from start to finish. Between Bleacher Report and Beast Mode Productions, Brown said as many as 20 people spent "a lot of time" on "No Script."
Currently, this is the only show that Bleacher Report is producing for Facebook's Watch, a new section on Facebook dedicated to professionally produced video shows. Facebook is willing to spend as much as $1 billion on original content through 2018, according to The Wall Street Journal, as the platform gets more serious about taking on YouTube. In the coming months, Facebook expects to offer hundreds of short- and long-form shows on Watch.
Bleacher Report retains the content rights to "No Script," which means the publisher is free to distribute episodes on other platforms after a period of exclusivity on Facebook.
"Watch is not a proven product yet, but out of fairness to Facebook, we're optimistic about it due to the level of investment they're putting into this initiative," said Rory Brown, president of Bleacher Report. "It does not hurt when there is a licensing fee attached to this as well, but Facebook has made this less of a blind guess and more something where we're able to weigh the short-term, mid-term and long-term potential of the show."
While "No Script" is made for and funded by Facebook, the idea for the show came out of a desire to work with Lynch, who is one of the more popular pro athletes among Bleacher Report's younger, mostly male audience, according to Brown. Videos and Facebook posts about Lynch regularly outperform other content Bleacher Report creates and shares, he added.
"No Script" comes at a time when Bleacher Report is investing in doing more entertainment-style content. The 12-person B/R Entertainment team that veteran TV and comedy writer Neil Punsalan (who serves as an executive producer on "No Script") leads is spearheading the effort, with more than a dozen projects in production or development. Last week, Bleacher Report also moved into bigger offices in New York, in part to support the production of more entertainment-style content, Brown said.
It's easy to envision a scenario where Bleacher Report works with all sorts of athletes on shows like "No Script" or even future episodes of "No Script" that center on different athletes. But that's not how Bleacher Report plans to approach live-action and athlete-driven original programming, Brown said.
"One thing we're not doing is trying to do shows with 50 different athletes," Brown said. "It's more valuable to have premium content versus throwing spaghetti at the wall to see what sticks, which is what a lot of other publishers are doing. We're definitely doing something with a handful of athletes, but we're not going to run the Marshawn Lynch playbook with someone else."
Image courtesy of Bleacher Report