By embracing short-form social videos, Bleacher Report now racks up 500 million monthly views across platforms. But as the Turner-owned sports publisher is creating TV-like, long-form content.
This week, Bleacher Report released its first long-form documentary, a 50-minute look back on the controversial life and career of Michael Vick. Available on Bleacher Report's website and Team Stream mobile app, "Vick" examines the former NFL star's childhood, rise to stardom, felony conviction for dog fighting and finally his attempts to rehabilitate since being released from prison. It was produced by a team of seven, led by writer-director-producer Johnny Sweet.
But "Vick" was hardly a conscious decision to do more long-form content. The project happened by chance. What was originally designed to be a 5- or 10-minute feature on Vick's passion for chess while in prison became something more as the production team followed Vick to his former college coach's final game and his trip to the Pennsylvania State Capitol to lobby against animal cruelty.
"Coming out of it — after five or six months [of following Vick] — we had so much good material that we thought this was our first great opportunity to do longer-form content," said Joe Yanarella, editor-in-chief of Bleacher Report and executive producer of "Vick."
Since premiering on Monday, July 11, the documentary is already paying dividends for Bleacher Report. Daily downloads of its Team Stream app quadrupled on premiere day, the company said. It was the biggest day for downloads for Team Stream, which has been downloaded more than 15 million times in total, in the last two years. Overall, the documentary is already Bleacher Report's most-viewed feature this year.
While Bleacher Report isn't committing yet to a full-fledged documentary division, the publisher is likely to do more of these features when the right topics and opportunities arise, Yanarella said.
Data suggests there is an appetite for such content. For instance, Team Stream averages 230 minutes per unique visitor every month and ranks as the top sports app among men ages 18 to 34, according to comScore. Furthermore, 85 percent of Team Stream users are under the age of 35. It's here where Bleacher Report sees an opportunity to reach an engaged audience with content that is relevant for them.
"In the longer-form storytelling area, [there's a white space] in what I would call recent nostalgia," said Yanarella. "Many other outlets focus on topics that might be 30 years old — topics that might be unfamiliar to our younger audience. I don't think we want to be in the archival-too-far-back-in-history documentary division."
What "Vick" also represents is a continued evolution of Bleacher Report's video business, which to date has heavily focused on social platforms like Facebook, Vine and Instagram. Overall, Bleacher Report is a top-20 social video publisher, generating nearly 544 million views in June alone, according to Tubular Labs.
But backed by $100 million in funding from Turner, video of all sizes and shapes are going to be important for Bleacher Report going forward.
"Apps are going to be the future of TV, and people are just going to go to the apps they trust for content," said Yanarella. "It's about creating a holistic sports experience [for them]. Sometimes you want to be entertained for a few minutes; sometimes you're in the mood for something denser. We want to reflect that in our video offering."
https://digiday.com/?p=188176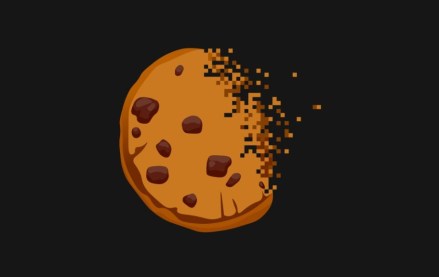 September 25, 2023 • 1 min read
During the Digiday Publishing Summit, execs from companies including Condé Nast, Dotdash Meredith and Thomson Reuters assessed the industry's readiness.
September 25, 2023 • 5 min read
Publishing executives shared their honest and unfettered opinions on the rise of generative artificial intelligence technology and its impact on traffic, IP protections, content production and jobs at the Digiday Publishing Summit last week.
September 25, 2023 • 5 min read
Here is A sampling of other AI-related news from last week.