Beyond Shingy: AOL gets innovative with mobile product group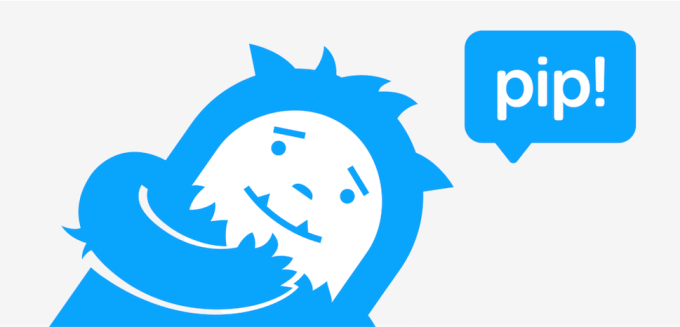 Despite its best efforts, AOL is still better known for its persistently lucrative dial-up Internet business than for its new digital initiatives. Marching out its in-house "digital prophet" Shingy may draw headlines (and ridicule), but it hasn't been enough to change AOL's image as your parents' stodgy old Internet company.
AOL, which hasn't been known for creating innovative software since AOL Instant Messenger, is trying to turn that around. In August, it launched AOL Alpha, a 20-person product team charged with creating new mobile experiences. The group's first creation, messaging app Pip, launched last week with a simple, seemingly Yo-inspired conceit: Instead of letting users write their own messages, Pip lets them choose from a handful of common ones ("Where are you?" "I'm running late," etc.) that users can send to friends. Alpha's second app, a social bookmarking tool called Starlike, is still in production.
You have read the maximum number of free articles.
Digiday
+

Membership

Subscribe now for access to unlimited Digiday content, premium research reports, exclusive newsletters, invitations to member-only events and more.
This content is available exclusively to Digiday+ members.
Digiday
+

Membership

Subscribe now for access to unlimited Digiday content, premium research reports, exclusive newsletters, invitations to member-only events and more.
These might seem like an odd fit for AOL, which has focused its business on ad tech and publishing, but the heads of AOL Alpha say that the group is core to AOL's future, even if there aren't any direct applications to the company's core business.
"This is a place where we can showcase the best thinking about the product work that a company like this can do," said AOL product vp Ryan Block, referring to AOL Alpha. "It's giving us a framework that looks very startup-like. We're trying things that may or may not make sense from the outside right now but could be a big deal in the long term."
Advertisement
Block and Alpha co-founder Peter Rojas said that AOL Alpha is shielded from financial pressures from AOL, which frees the unit up to experiment with new ideas and, if necessary, kill ongoing projects if they aren't working out. Likewise, AOL isn't forcing Alpha to tie its output with existing AOL properties.
"We're building things that can stand on their own," said Rojas. "These are things that we want to attract audiences to. Hopefully big ones."
But AOL isn't alone. Hearst (via Hearst Apps Lab), The Washington Post and even Yahoo have all created their own variations on the innovation lab, which are meant to infuse more nimble thinking into their large, complex organizations. But not all of those efforts have panned out. Yahoo's Brickhouse, for example, launched in 2006 and was shuttered two years later when Yahoo cut its workforce by 1,500 jobs.
Advertisement
It's too early to say how well AOL's own innovation unit will ultimately pan out, but observers say that Alpha could go a long way toward shifting AOL's reputation in the eyes of consumers and the tech community if apps like Pip and Starlike get enough attention.
And AOL needs these sorts of hits. The company still has at least 2.3 million dial-up subscribers in its membership business, which made up a third of its revenue in its second quarter this year. And those subscribers aren't going to be around forever.
"I don't think AOL is viewed as being innovative at all, and I think that's a big problem for them," said Jan Dawson, chief analyst at Jackdaw Research. "Most people still think about older products like the dial-up service, the portals that went with that, AIM and AOL email and so on. They'd obviously like to change that, and they've brought in some really smart people to spearhead that effort."
Sign up to get the day's top stories at 6am eastern.