How BBC Worldwide trained its 100-person sales force in 12 markets in programmatic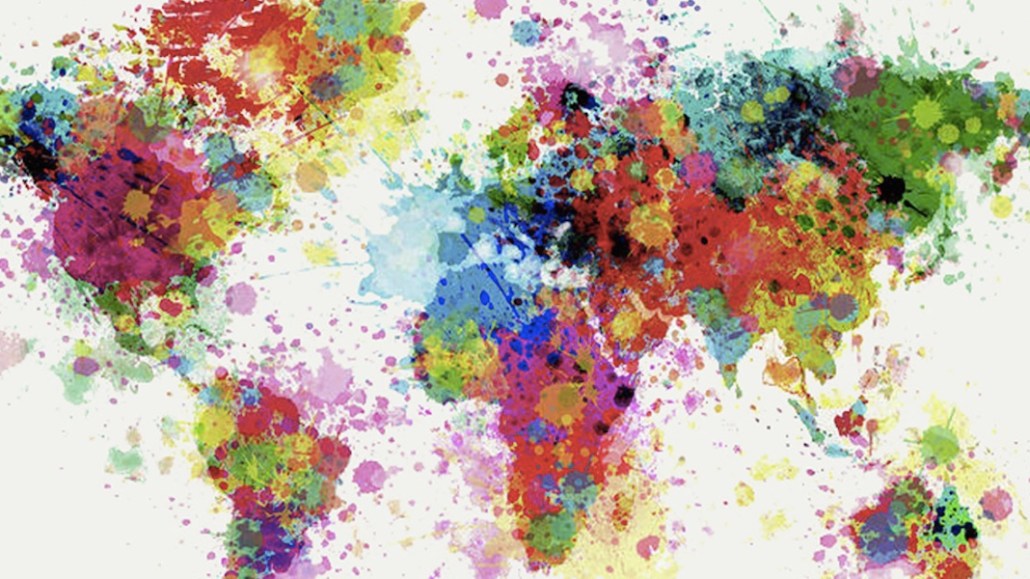 BBC Worldwide, the commercial arm of the BBC, is trying to increase its global salesforce's knowledge on all things programmatic. Starting from last March, the media organization rolled out a rigorous programmatic training program to 100 of its sales staff across 12 markets. The goal: to boost programmatic know-how enough to spot new ways to drive deeper relationships with advertisers across its U.S., Europe, Middle East, Africa and Asia-Pacific markets.
The training program included a 45-minute online overview of programmatic trading, from its inception to current challenges around transparency and viewability. Staff then learned how BBC Worldwide's centralized ad tech stack is structured and how the programmatic team uncovers new opportunities for clients, then packages and communicates them to clients. Details on how various programmatic deals are set up — either for private or open marketplace trading and across its audience extension network — were included. Staff were also educated on why BBC Worldwide hasn't adopted the popular header-bidding technique predominantly linked to page-latency concerns. The media organization has held out for server-side bidding and began testing Google's exchange bidding in Dynamic Allocation tool last week.
The global leadership team received the training first. The bulk of BBC Worldwide revenue comes from selling popular shows like "Doctor Who" and "Planet Earth" to international markets. Last year, the commercial arm made over £1 million ($1.3 million) in sales, of which advertising is a portion, though the company doesn't break out specifics. The company also won't break out what percentage of advertising revenue comes from programmatic, but by instilling the importance of programmatic trading's role within its overall commercial business, signoffs on future strategy changes can occur more speedily. That's the theory, at least.
"We're constantly developing our ad stack, and that means leadership signoff is vital to enable the way we roll programmatic out across the board," said David Goddard, global head of programmatic trading for BBC Worldwide. India is the final market due to receive the training.
Since the training's rollout, programmatic revenues have increased, as have specific deal IDs in multiple markets, and the number of clients has increased, though Goddard wouldn't provide specifics.
One of the benefits of having a centralized ad tech stack is that programmatic campaigns run in international markets with skinny local sales teams, and any blockages that can arise from fragmented, local ad tech technologies are reduced. The media organization already had eight dedicated programmatic specialists across 12 markets: three (soon to be four) in the U.K., two in the U.S., one in Canada, one in Singapore and one in Australia. But to scale its programmatic revenue beyond the double-digit growth it's had so far, it needed to educate the rest of its international sales force and get everyone taking the same approach. That's something that's not always easy with products spanning 40 languages.
"Salespeople are our inventory discovery tool," said Goddard. "Most [ad buyers] buy off data points and decide where media should go from that. But how do you whitelist for English-language BBC sites as well as our BBC Arabic site in the Middle Eastern markets? It comes from a BBC salesperson or expert identifying the right people in local offices and meeting with them to talk through how we're right for their business."
The role of the programmatic specialists will now be to ensure the training that the wider sales staff received is executed fully with clients.
"We need to ensure everyone who is client-facing has that ability to use the language correctly and understand our clients' needs in the programmatic space," Goddard said. "Our direct clients are now our programmatic clients, too; we want to give them that one-stop shop."
Having lean but skilled teams in different markets has gone over well with agencies. Matt McIntyre, activation director at Essence, said despite the small size of the London programmatic team, it's "skilled and knowledgeable in the workings of programmatic and [understands] how to use the opportunities the technology gives them to work with us in a collaborative fashion."
McIntyre added that because BBC Worldwide is a well-known brand in nearly every market, pricing is often higher than local publishers, which is a consideration for buyers. "This may put some buyers off as it looks less efficient on a media plan," he said, "but we believe it is important to properly measure your campaigns and understand the net value which BBC Worldwide is driving against your key performance indicators."
Image courtesy of International Global Communications
https://digiday.com/?p=252665