BBC Global News CEO Jim Egan: 'We're pleased with the Facebook relationship'
February 5, 2019 • 3 min read
•
•
The economics of the news business may be "precarious" and "not for the faint of heart," but BBC Global News CEO Jim Egan found a lot to be optimistic about in 2018.
Powered partly by interest in global stories including the Royal Wedding, Brexit and the World Cup, which was responsible for 133 million pageviews alone, the British news giant grew its U.S. audience 41 percent in 2018, averaging 58 million monthly unique visitors, according to Comscore. Its revenues so far are up 8 percent (its fiscal year closes in March). It also launched BBC Reel, a hub for the short-form video created by its various divisions, and saw double-digit growth for many of its specialized verticals, including BBC Capital, BBC Culture and BBC Future.
In 2019, BBC Global News will build out more habit-forming coverage in the United States with the launch of Work/Life, a service journalism vertical aimed at young professionals, as well as a U.S. version of BBC Music.
Digiday spoke with Egan about the growth of BBC Global News, its relationship with platforms and the value of non-partisan news coverage. The conversation has been edited and condensed.
What do you attribute to the audience growth you've seen over the past year?
One of the advantages of being a dinosaur of the news industry, which is how some people have described us, is you have a pretty good sense of who you are and what you stand for. BBC News has always been about the idea of independent, impartial and balanced reporting of news. That's a rather old idea, which I think is as current in 2019 as it was when BBC was first founded. And that may be something that audiences in the U.S. and elsewhere have found somewhat distinctive.
Do you think impartiality in news is a value proposition moving forward, or might you reconsider the way you think about news?
We talk about impartiality a lot, often because actually, it's a bit of an abstract journalistic concept. It's not a term that's in frequent, everyday use. We always thought it was important, and as polarization and partisanship increases, we just think it's more important. We're doubling down on our independence. We think it serves the audience interest best. We're not going to pretend we're the only people who are committed to independent news coverage, but it's something that's very important to us.
The relationship between publishers and platforms can often feel fraught. What's your relationship with Facebook?
I would say, in all honesty, we have a good working relationship with Facebook. And that relationship has been one we've managed very carefully, with Facebook and the other platforms, where we've been mindful of our strategic imperatives and what we can bring to each other. We've always been very wary of becoming over-reliant on any platforms generally and certainly any one platform in particular. That's shielded us a little during a period of pronounced turbulence. But we're pleased with the Facebook relationship generally.
Do you think platforms have a sufficient understanding of the role they play in the news ecosystem?
The last few years have been a very steep learning curve for platforms across the piece. In particular, one thing that platforms have learned in the U.S. and not just with social morays and regulatory models being their expectation. One thing that platforms are having to learn very, very quickly about is how different life can be outside the U.S. There are particular sensitivities in Europe which the European Commission has been on the forefront of — thinking about changes in copyright directives and GDPR and so on. There's an enormous diversity of what both publishers but also regulators and policymakers are expecting from platforms.
https://digiday.com/?p=320989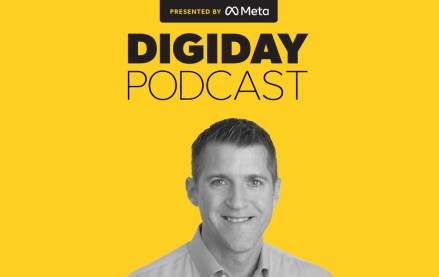 November 28, 2023 • 4 min read
Google's vp of global ads is confident that cookies will be gone from Chrome by the end of next year, despite all the challenges currently facing the ad market.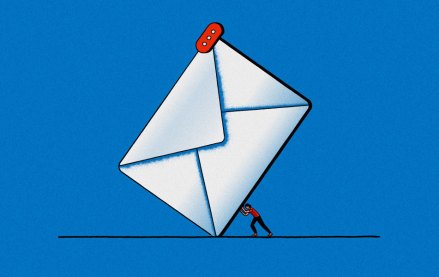 November 28, 2023 • 6 min read
Some email newsletter platforms' click-through rates are actually click-to-open rates, which are measured against the number of emails opened rather than the emails sent. But buyers seem to prefer it that way.
November 24, 2023 • 5 min read
Publishers' events businesses picked up pretty significantly during the back half of this year — and they will focus on sustaining that lift into 2024, according to Digiday+ Research.