Atlantic Media's Michael Finnegan: VC-backed media often relies on gimmicks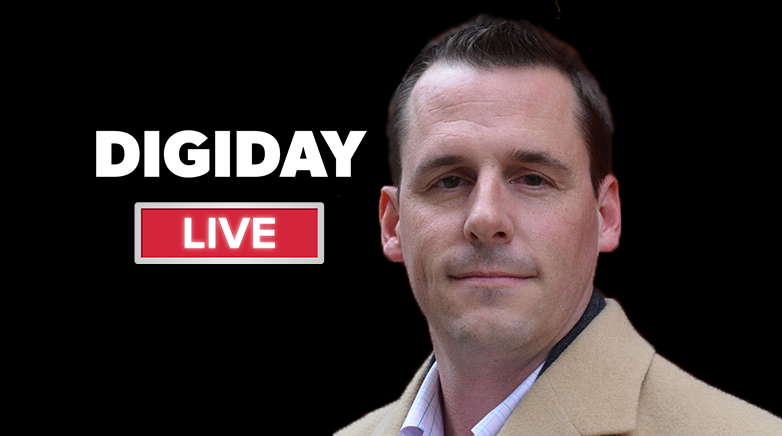 Subscribe: iTunes | Stitcher | RSS
Atlantic Media has a track record of a mixed revenue model with all its brands. Michael Finnegan, president of Atlantic Media, joined us at last week's Digiday Publishing Summit held in Key Biscayne, Florida, to discuss the various models that Atlantic media uses to support itself. He pointed to the contrast with many venture capital-backed competitors.
"There's a lot of VC backed companies out there who say they'll do one thing and they'll do it better than anyone," Finnegan said at DPS. "That's a gimmick that might work well for a while in terms of gaming an algorithm or gaining an audience quickly. But if it can be easily copied like overhead food videos then you're really not building a differentiated brand. The media companies of the future are going to have a white-knuckled ride with a fairly diversified portfolio."
Below are the highlights from his session, edited for clarity.
Display advertising remains an important part of the business model.
"We've got a lot of upside in ad sales and marketing, particularly native content. I don't know if that 30-40 percent year-over-year growth rates that we were getting earlier can be sustained to that level, but it's currently the largest portion of our revenue and I think it will continue to grow. Other things we've been working on are events models across all business models and consulting and creative services models. We believe those have growth potential as well. Paid content and research is an area where we've investing a lot more."
The idea behind going international.
"We've been putting more emphasis on international growth and expansion. When we launched Quartz, we launched ostensibly with the idea of being a global brand. What we found in the process that we can be successful selling ads against that international audience. The Atlantic was already reaching 30 percent international audience. The thought was that with a little bit more editorial investment, we could better target that International audience. It represented a lot of revenue opportunity. We've got about 50 people internationally, now. You're going to see that 50 grow at much higher rates than other areas of the business."
The pivot to video is small but meaningful.
"For us, it's a big deal the amount of money that we're putting into video. It is so much less than a lot of people in the industry in general. But it's still meaningful for us to figure out how to take our brands from just text and put it to other platforms. 25 people in video is not a lot. It's something we're experimenting with in a breakeven fashion. If we figure out something in a way that catches and will scale, we will [get more aggressive.]
Facebook video is about trial and error.
"We're working with Facebook Watch. We're doing five exclusive series for them. It's a little trial and error. It's an opportunity to experiment not with longford documentary style video, but more with video with substance than a 90-second video on a feed."
Talent retention is a challenge.
"So much of our business is about talent. There is a lot of money flowing into media businesses — the VC funded companies — today that don't really have to make a profit, at least not in the near term. That raises the cost of talent, which puts you in a bidding war. That's great for everyone who works in media, but it makes running a profitable media business more difficult."
https://digiday.com/?p=256715