The Atlantic is introducing a membership program to get more revenue out of its most loyal readers. Starting on Sept. 6, the politics and ideas magazine will introduce the plan, called The Masthead, to subscribers at an introductory price of $100 a year. (The cost will go up nominally in October.)
Benefits include a digital subscription to the magazine (which is now being advertised for $24.50 a year); a daily newsletter with exclusive content; extended reporting around the monthly cover story; access to a members-only Facebook group; weekly conference calls with Atlantic editorial staffers like editor-in-chief Jeffrey Goldberg and journalists David Frum and Julia Ioffe; and discounted tickets to Atlantic events. (For its Washington Ideas event later this month, for example, it'll give away 100 complimentary tickets to members, then offer the rest at half-off.)
The Masthead has two journalists, Matt Peterson and Caroline Kitchener, dedicated to it and is part of the newsroom. The program also will rely on contributions from existing editorial staff.
Other publishers have tried paywalls and other inducements to wring more money out of readers. For its part, the Atlantic drew inspiration from The Information and de Correspondent, both of which have subscriber-based models that emphasize exclusive content and member interaction.
Bob Cohn, president of The Atlantic, said that rather than just give people more of the type of journalism that's already on the site, the idea behind The Masthead was to give people new kinds of content and the ability to interact with each other and The Atlantic's journalists. The daily email, for example, might have a conversation with a reporter who's covering the White House about what's going on behind the scenes or recaps of the best work from The Atlantic that week. The publication tested the plan for several weeks with 250 people.
"We wanted to avoid a situation where we're creating content that could just as easily go on the website because we don't want to penalize our regular digital audience," Cohn said. "We're trying to create something new and different for our members. There's a core audience that are just Atlantic die-hards. They want more connection with The Atlantic."
The Masthead has similarities to Slate's membership program, Slate Plus, also aimed at its most loyal readers. Slate Plus launched in 2014 and offers direct contact with the site's editorial staff, ad-free podcasts and discounts to events. Slate Plus had grown to 26,700 members thanks to a boost in enrollment after Trump's election, and now has over 35,000 members, but it also had dropped the annual fee last year to $35 (introductory level) from $50, with the cost going up to $50 for the second year.
The Atlantic already gets 15 percent of its revenue from subscribers, the rest coming from advertising, events and consulting. Cohn said he didn't have a specific consumer revenue goal in mind, but saw an opportunity for growth on top of that, given the strong affinity readers have for The Atlantic, nurtured over its 160-year history.
The membership program follows steps The Atlantic has taken to make more direct connections with readers to get them to visit the site more often and ultimately, subscribe. Under Sam Rosen, vp of brand and consumer growth, The Atlantic has done things like tailor subscription offers to people based on how often they visit the site and the types of stories they read. The Atlantic credits efforts like these with print subscriptions reaching 570,000 in July, as high as they've been in around 15 years, and its biggest digital audience, 42.3 million unique visitors in May.
"We know there are a lot of superfans out there who love us," Cohn said. "So we begin with that premise. The strength of our brand makes this notion realistic. Now, the challenge is to make that as sticky as possible."
https://digiday.com/?p=252688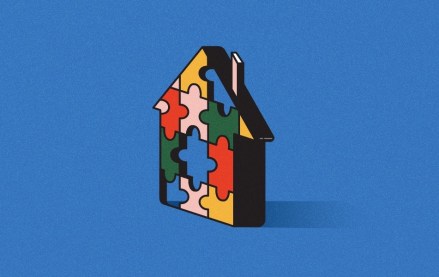 September 22, 2023 • 4 min read
Apartment Therapy's president Riva Syrop took the stage at the Digiday Publishing Summit to discuss the convergence of commerce and sponsorship revenue within its Small/Cool event.
September 22, 2023 • 4 min read
Media execs took stage at the Digiday Publishing Summit to discuss the growing importance of ROI in ad campaigns this year.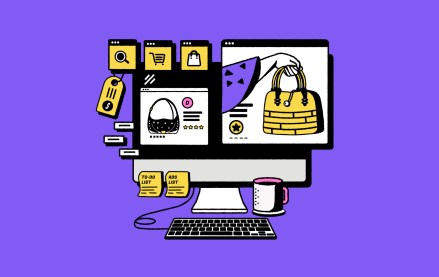 September 22, 2023 • 4 min read
CEO Satya Nadella said AI assistants will be as ubiquitous as PCs and will help users navigate across apps, operating systems and devices.