As brand-safety strategies get smarter, whitelists remain a headache for publishers
November 26, 2019 • 4 min read
Brand-safety strategies are slowly becoming more sophisticated and nuanced, but there's one thorn in publishers' and advertisers' sides that's showing little sign of movement: the site whitelist.
Whitelists, which are less scalable and more expensive than blacklists, specify what site URLs or words brands want their ads will allow their brands to show up or alongside. Blacklists are the inverse, and detail which keywords and sites to avoid placing ads near or on. As well as limiting the reach of ad campaigns, aggressive use of whitelists can dent publishers' revenues. And to make matters worse, publishers have no easy way of knowing if they're being placed on lists, giving them little opportunity to attempt to address the issue.
Luxury advertisers, for example, often operate whitelists featuring between five and eight publishers or between 10 and 15 sites, said Emily Brewer, head of publishing at video ad platform Teads. With such limited scale, and as advertisers layer on more targeting criteria and attempt to avoid appearing next to their competitors, this audience quickly dwindles. Under these criteria, achieving the campaign targets for impressions becomes a burden for all involved.
"It makes delivery an issue," said Brewer. "It's a challenge on revenue, the agency doesn't get paid in full if it only delivers on 50% of the campaign."
Luxury advertisers have always taken a cautious approach to digital advertising, wary that those environments might diminish their brands' integrity. Digital can be a tough sell if a brand is used to appearing on the back cover of a glossy magazine.
"The Chanel [campaigns] are impossible," said one ad tech exec speaking anonymously. "We've signed off a plan for the next six months, but it's near impossible to deliver on once they put in targeting."
Another issue is that whitelists aren't regularly updated. It's rare clients refresh them more than annually, said Brewer, while monthly or quarterly would take account of new sites gaining traction. Out-of-date lists are not confined to luxury clients, however.
One news publishing executive, speaking anonymously pointed to the example of the city of Manchester in the U.K. still showing up on blacklists after marketers reacted quickly following a major terrorist attack there in 2017.
"Is that still appropriate?" said the publishing executive. "We need to keep reviewing on a case-by-case basis what is in there. We need to put more data science behind it."
Broadly, brand-safety strategies are getting more nuanced. The narrative is moving away from blanket brand safety to brand suitability. Research from ad verification company Integral Ad Science found 57% of respondents currently cite brand safety as a greater priority than brand suitability, with only 24% focusing on brand suitability. This change in language takes into account brands that would want their ads appearing in quality environments next to news articles, although advertisers are nervy that a negative news story can carry over to their brand. Platforms are getting more sophisticated too. Last week, YouTube acknowledged the shades of gray by letting influencers monetize "edgy" content.
Publishers still grumble about keyword blocklists preventing them from monetizing their inventory, in some cases up to 60%, according to publisher sources. But exactly how much they are being impacted is hard to gauge if clients are using pre-bid blocklists on the open marketplace. A common complaint is publishers don't get a view of whether they are on a blacklist or a whitelist, so they can't easily work out how much revenue they are losing out on, much less discuss with the buy side about how to improve the situation.
"What is the role of the [brand-safety] companies and the tools themselves?" said the publishing executive. Companies including DoubleVerify and Integral Ad Science have a high-level view of where inventory is served. "How do they try and make sure everything is clean, should they be looking across and making more suggestions?"
DoubleVerify plans to build more solutions for publishers in 2020 and acquired data platform Ad-Juster this month to build toward that.
Whilelists can have a role to play as part of an overall protection strategy; they are inflexible when used at scale. Like all brand-safety strategies, there's a balance of blocking as few as possible while maintaining brand integrity.
"There are lots [of clients] who expect the world," said Brewer.
https://digiday.com/?p=353722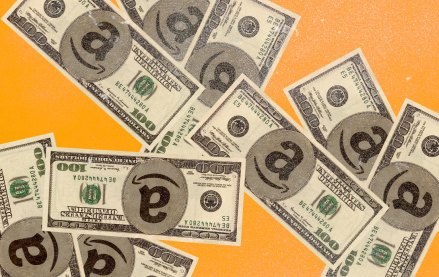 September 27, 2023 • 6 min read
The agency accused the e-commerce giant of conducting a range of anticompetitive behaviors that hurt both shoppers and sellers.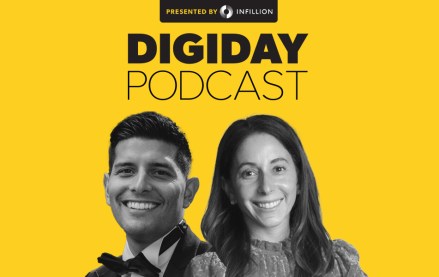 September 26, 2023 • 3 min read
In a live recording during the Digiday Publishing Summit, the news executives called for more nuanced conversations with advertisers around their brand safety concerns.
September 26, 2023 • 4 min read
After investing in one generative AI startup and suing another, the company will let customers create images on its website and an API.