YouTube's opening up ads for 'edgy' videos signals shift in brand-safety sentiment
November 25, 2019 • 3 min read
Over the past couple of years, YouTube raised the guardrails around questionable content after a series of high-profile brand-safety snafus. But the advertiser-friendly approach was closely followed by uproar from its creator community, who vocally complained their videos had been "demonetized."
Recently, though, YouTube has been running a test with advertisers who are comfortable appearing next to more "edgy" content. In her quarterly letter to creators published last week, YouTube CEO Susan Wojcicki said, "In its first month, this program resulted in hundreds of thousands of dollars in ads on yellow icon videos."
So-called edgy videos are signposted in the Creator Studio with a yellow icon, indicating that they are not fully demonetized and are eligible for limited advertising. A yellow icon used to signify that the videos wouldn't receive ad revenue at all because they were only suitable for mature audiences.
While there are no details yet for when the test might expand to more advertisers, the move suggests the initial pull-down-all-the-shutters-style panic surrounding brand safety may be calming into a question of brand appropriateness instead.
"I think this is a pretty big deal because I think that after the brand-safety backlash that we've seen over the past couple of years, we've seen some evidence that the pendulum has kind of swung too far over to the advertiser side," said Nicole Perrin, principal analyst at eMarketer. "I think that it's nice to see acknowledgment and an attempt to address brand appropriateness. … Not every brand has to be family-friendly or G-rated."
YouTube declined to offer further comment beyond Wojcicki's letter.
Since The Times of London ran its 2017 "Big brands fund terror" front-page splash, detailing how major brands were unwittingly running ads on YouTube channels devoted to extremist content, many marketers have taken a blunt approach to online brand safety to avoid any potential adjacency embarrassments. While many of those who boycotted YouTube at the time have since returned, some advertisers still rely on broad keyword or category block lists. That's proven to be a headache for online publishers in verticals like news and politics or even those that cover sports, who can't avoid using often-banned words like "shot" and "fight" in their content. Some advertisers are enlisting the help of third-party firms like OpenSlate to ensure that suitable content doesn't get caught up in the web and inadvertently blocked.
Joshua Lowcock, chief digital and brand safety officer at ad agency UM Worldwide, said, "The immediate beneficiary will be the entertainment and streaming industries: movies, television and music [brands] who have content that caters to a broad array of tastes." UM Worldwide was offered an opportunity to take part in the recent beta test of advertising on "edgy" YouTube videos but declined.
And even though some advertisers might not want to participate — "edginess" is in the eye of the beholder and there's always the risk some content could overstep the line — YouTube's move does signal a statement of intent.
There's no shortage of "edgy" content on YouTube — from YouTubers one-upping each other in the prank department, to popular video game commentary channels that inevitably feature some in-game violence. (Wojcicki also said in her letter that YouTube is reworking its policies to better differentiate between real-world and simulated gaming violence.) YouTube will be hoping to turn a page from the recent "adpocalypse" and encourage creators who fled to other platforms in protest to return.
"The move from YouTube to attract more 'edgy' advertisers to the platform will primarily benefit the struggling influencers that have stopped uploading due to videos being demonetized," said Christos Constantinou, director of operations at social video company Brave Bison. "This is a good move from YouTube as it will help to retain these creators, many of which have huge numbers of loyal subscribers that bring the platform high rates of engagement."
https://digiday.com/?p=353609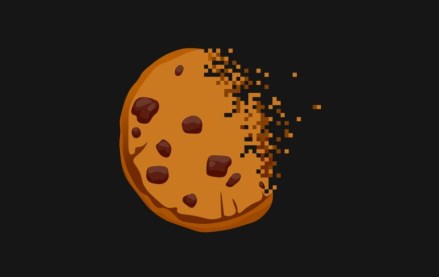 September 21, 2023 • 9 min read
Publishers who attended the Digiday Publishing Summit opened up about their top challenges, concerns and curiosities during closed-door, anonymous town hall meetings.
September 21, 2023 • 4 min read
WBD is seeing ad revenue growth from its YouTube channels and engagement on Threads surpass performance on X.
September 21, 2023 • 4 min read
Powering all of Amazon's hardware is an updated large language model, that could help connected devices actually be smarter.