Supply-side platforms want to deal with advertisers directly
September 11, 2019 • 5 min read
•
•
Brands are the belles of the ball. Supply-side platforms are the latest in a long line of programmatic players trying to go direct to advertisers. When SSPs first tried to make this move two years ago, most advertisers weren't interested. They represented merely another vendor to potentially manage on top of several others at a time when most marketers were focused on fee transparency, not the auction transparency SSPs pitched. But today, as more marketers try to make smarter programmatic bids, they're increasingly willing to hear SSPs out.
Ever since header bidding made a single impression available through multiple exchanges, SSPs are no longer exclusively in the business of trying to wring the most money from every impression for publishers. Now, they're trying to run a two-sided marketplace where the most successful SSPs are the ones buyers trust enough to spend more of their money with them over their rivals.
"There's no exclusive media being offered by SSPs, at least when it comes to display formats on top-tier publishers," said Chris Kane, founder of programmatic consultancy Jounce Media. "Those businesses now have to become the preferred pipes for buyers because they're no longer the exclusive pipe to inventory."
When Rubicon Project met with travel agent TUI earlier this year, the discussion centered on the curation of supply. The SSP told the advertiser it could help its marketers find quality inventory in their exchange via a mix of whitelists and private deals, according to an exec with knowledge of the meeting. In exchange, the SSP wanted more money to go through its own ad tech versus rivals, said the same exec who spoke on condition of anonymity. Like so many other advertisers, most of TUI's inventory is bought from Google's ad exchange. Less money goes to Rubicon Project when that happens unless it can come up with enough reasons for why TUI should bid on its own auctions instead. Talks between the two are still ongoing. But if TUI does take Rubicon Project up on its offer, the advertiser will be taking its first steps toward supply-path optimization.
SPO is a blanket term for the smorgasbord of algorithms media buyers use to find the best media sellers, discover the best route to them and then know what a fair price is to pay for the media they're selling. On average, buyers tend to buy ads from between 40 and 50 SSPs and exchanges at any time. Without having the inside track on auctions, the chance of buyers bidding on the same impression across all those SSPs is high. That's a lot of players who aren't adding any value to the buyer but are still taking a fee from them. Once those businesses are identified, advertisers tend not to spend any more money with them. Ultimately, SPO means working with fewer SSPs.
"Brands have awakened to the fact that SSPs are not all created equal and are discovering that if they employ an effective SPO strategy they can be a valuable lever for them to improve their ROI," said Mark Balabanian, svp of global DSP sales and accounts at Rubicon Project. Like commercial execs at OpenX and Pubmatic, Balabanian and his team have made a beeline for those advertisers who want to funnel their programmatic budgets through as few SSPs as possible.
Most of those advertisers are already evaluating multiple SSPs and their conversations with Rubicon Project tend to amount to the ad tech vendor having to prove why it should not be dropped as a media seller. That involves offering up a long list of incentives that can range from opening up Rubicon Project's road map to discounts on certain fees.
"Advertisers realize that SPO is an opportunity to direct their budgets over pipes that add value and remove those that are just intermediaries charging a tax for doing nothing," said Balabanian. "The end goal is to get down to fewer partners.
Since the turn of the year, more advertisers have contacted Index Exchange directly. Previously, the ad exchange's main interaction with the buy side was via an agency exec. Through its free-to-use Client Log Service, the ad tech vendor has made it easy for both buyers and its publishers to view impression-level data from the auction process. Not only are advertisers using the granular data available to see how much of their money goes to a publisher, they're also attempting to match what they get from Index Exchange with similar data sets from DSPs. That way, they can start to trace what happens to their money en route to the publisher from bid, to auction, to placement.
"Big programmatic marketers are now doing this," said Andrew Casale, president and CEO of Index Exchange. "If you're an advertiser spending millions through an exchange, then you can ask for the transaction logs. If an exchange says no to that request, then that may be one of the first partners that you start to spin out. Audits like this are giving teeth to buy-side SPO strategies for the better."
Whenever an ad tech business decides to go direct to the advertiser, attention always turns to who stands to lose most from it. Some DSPs could find themselves on the wrong end of this shift if SSPs are able to capitalize on the opportunity. As much as Casale insisted that Index Exchange is a sell-side business focused on publishers, there's money to be made from the buy-side. And if there aren't enough advertisers with enough in-house expertise to manage an SSP directly, it could be via its agency. Goodway Group, GroupM and Havas have all sharply reduced their SSP partners this year ahead of plans to broker deals with smaller shortlists of vendors.
"We had a bake-off for SSPs where we asked them to come up with incentives like assurances over bid shading and detail on how they ran second-price auctions in exchange for us to double our spend with them," said a senior agency exec. "Any discounts that we get from those exclusive arrangements we've passed onto our advertisers."
https://digiday.com/?p=345724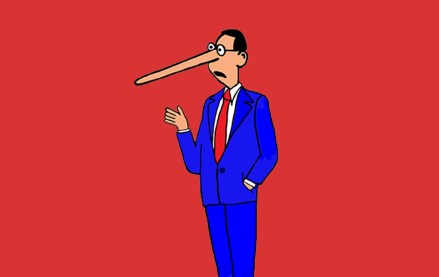 October 3, 2023 • 7 min read
•
•
A new definition for MFAs is available but the vague nature of the guidelines is leading to a lack of standards that might prevent adoption.
October 2, 2023 • 1 min read
•
•
The publishers who attended DPS were focused on the potential upsides of applying the technology to their operations while guarding against the downsides.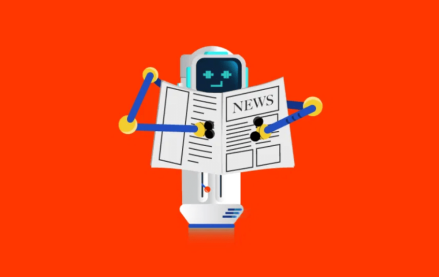 October 2, 2023 • 4 min read
•
•
Now that ChatGPT users can surf the internet for information, some publishers are reconsidering the weight of the issue.