How artificial intelligence is informing how fashion designers create
January 22, 2018 • 7 min read
•
•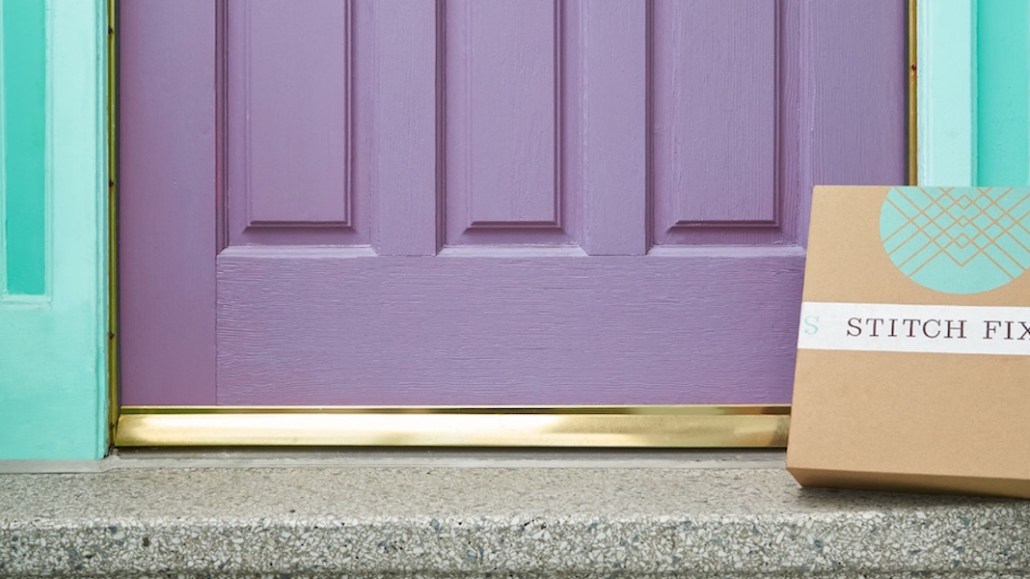 Since launching "TommyNow," a series of fashion collections made immediately available for purchase worldwide as they sashayed down the runway on co-designer Gigi Hadid and her crew of models, designer Tommy Hilfiger has never moved faster. For one, the collection goes from design to market in six months, a clip three times faster than traditional collections.
"If you fall behind, catching up isn't an option," he said during the NRF Big Show conference last week in New York. "Listening to the customer is very important, and what the customer wants is immediate gratification. I want them to see something on the runway, click and buy it. I want the fastest delivery and the most incredible experience. If there's no risk, there's no reward, and our risk was changing our entire design and production process."
With the exception of Burberry, other designer brands have failed to launch see-now-buy-now collections on Hilfiger's scale, but the need to speed up the production process is industry-wide. As brands work to eliminate inefficiencies in the production process, artificial intelligence, in particular, is playing an increasingly critical role in not only manufacturing and supply chain logistics, but in the creative design process as well. It's a tool that's catching on among legacy brands, technology providers, student designers and retail startups alike.
"How can data make us smarter?"
For Tommy Hilfiger, AI serves as the launchpad that gets the creative process off the ground.
Recently, the brand announced a partnership with IBM and the Fashion Institute of Technology that uses IBM Research AI tools to decipher real-time fashion industry trends, ongoing customer sentiment around every Tommy Hilfiger product and runway image, and resurfacing themes in patterns, silhouettes, colors and styles. Using AI, this massive library of visual and textual content is drilled down into decipherable data and served back to the human designer on the other end, who can then use it to make informed decisions around the next collection as it's designed.
Questions like, "How did this shirt style perform five seasons ago?" "What color schemes are trending now?" "Is this trend close to being over?" and "What was our most popular piece in the last three runway collections?" can be answered in a matter of minutes. AI is essentially drawing informed inspiration from past and current fashion trends, inside and outside of the brand, immediately — a task that would take a human on a design teams days or weeks to achieve, and on a much less scientific level. Certain information scraped by the algorithms would be impossible for a human to acquire at all. For instance, the machine gathered Amazon and Zolando reviews for Tommy Hilfiger items to understand not just positive or negative reactions, but customers' views on items' fit, color options, price and quality.
"The goal was to equip the next generation of retail leaders with new skills and bring informed inspiration to their designs with the help of AI," said Avery Baker, the chief brand officer at Tommy Hilfiger. "AI can identify upcoming trends faster than industry insiders to enhance the design process."
The purpose isn't to replace the creative process — that gut feeling, human eye or impulse — with a series of objective 0s and 1s. The purpose is to reduce the "brain clutter," as Chris Palmer, the global cognitive offerings lead at IBM called it: the laborious tasks that delay the creative process, like trend and archive research.
"We wanted to know: How do we eliminate the repetitive tasks? Once you do, you can focus yourself elsewhere, instead of manually scanning Instagram and Pinterest. We're pulling insights that brands can use again and again, from massive data pools," said Palmer. "This is not the same as the creative process, and it's not replacing it. It's answering: How can data make us smarter?"
Robot, meet designer
Tommy Hilfiger's new partnership with IBM and FIT is a small step of progress toward a fashion world that fuses artificial intelligence into the design process. While it's a leading move in the traditional contemporary and luxury designer spheres, which can be slow to adopt new technology, it's happening in much fuller force elsewhere.
Online styling service Stitch Fix, which went public in the fall and is projected to bring in $1 billion in revenue in its financial 2017, used troves of personal customer data and feedback (Stitch Fix members are asked to review every piece of clothing they receive in a style box, whether they buy it or not), plus artificial intelligence to design its first in-house line of clothing last year. Called Hybrid Design, the line is made from a series of algorithms that combs the visual and textual data to determine what styles don't already exist in Stitch Fix's inventory and are positioned to perform well.
A Stitch Fix Hybrid Design top
The items made with Hybrid Design are entirely cultivated by a machine. The humans on the design team at Stitch Fix only approve them, to make sure nothing "wonky" happens, as Stitch Fix chief algorithms officer Eric Colson phrased it.
"Most of our styles have had volumes written about them, thanks to customer reviews," said Colson. "It's next to impossible to parse all of that by a human, but algorithms distill it down: Here's how to make sense of these reviews, who will love what and who won't. In the same way, we match what other people have said about something to a client's preferences, and new styles are curated based on that learning. You can reduce variants by aggregation and end up with a blouse that's made up of the most popular style, color and silhouette."
Stitch Fix, which was built on the pervasive idea that data science could improve retail, has made strides in AI that most brands haven't yet touched. It's also not designing algorithm-based fashion with the goal to set trends or become a fashion tastemaker — quite the opposite. These Hybrid Designs are meant to blend in with the inventory from the other 500 brands Stitch Fix works with. But the underlying value of AI remains: Set the machine in motion so humans are freed up to do more creative tasks.
As Italian lingerie brand Cosabella wanted to move more into other categories like loungewear, sleepwear and swimsuits, artificial intelligence played a role in deciphering a customer's life cycle with the brand. Becoming a "lifestyle" brand is a risky move, so Cosabella CEO Guido Campello wanted to navigate the transition in the smartest (read: data-backed) way possible.
"Each time a new customer starts and stops shopping with us, we learn a little more. Does she want boyshorts? Lace? No lace? We can design better and faster with all these customer preferences and demographics in mind," said Campello.
Cosabella's design process used to work 24 months ahead of its sale schedule. Using AI, that's been reduced to six weeks for some items.
"All designers and brands would benefit from adopting this technology into their design processes, and eventually, it's going to change the way all brands go to market," said Ed Gribbin, president of apparel consulting company Alvanon. "If you had the chance to get better product that your customer is more likely to buy to the market faster than competitors, I don't know why you wouldn't do it."
Vetting the next generation
FIT student designer Grace McCarty won the design contest hosted by IBM and Tommy Hilfiger with her Tommy Hilfiger-branded raincoat. The contest asked students to design a product they thought could fit into Tommy Hilfiger's arsenal using AI and wearable tech.
Image: Grace McCarty
McCarty's raincoat included a removable bottom layer that was threaded with color-changing fabrics that responded to an analysis of voice and social media feeds, using AI. But it wasn't the futuristic, wearable technology aspect of the design process that opened McCarty's eyes to where fashion is headed.
"I believe that AI and technology will eventually change people's lives through fashion," said McCarty. "But it also taught me that technology in fashion isn't only wearables. It can play a role in the design process that doesn't actually change the design process at all; it just makes it easier. It made me approach things differently."
Michael Ferraro, the executive director of the Technology Lab at FIT, said collaborative efforts like the IBM and Tommy Hilfiger partnership, which bring together students and staff across marketing, manufacturing and design departments, will serve as the blueprint for where FIT's program is headed.
"AI is a tool that augments your existing toolset and mindset. It's designed to inform your decisions," said Ferraro. "That's going to be incredibly powerful."
https://digiday.com/?p=272629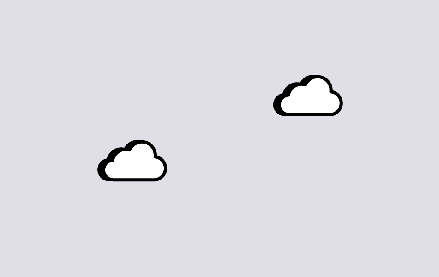 November 29, 2023 • 6 min read
Reducing carbon emissions from the digital ad ecosystem is an important priority, but various players are skeptical that much can — and is — being done to practice sustainability.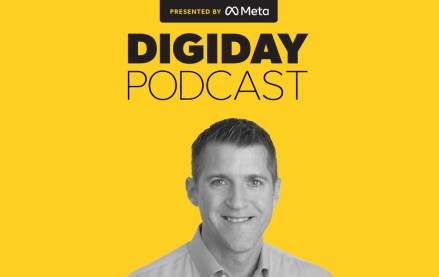 November 28, 2023 • 4 min read
Google's vp of global ads is confident that cookies will be gone from Chrome by the end of next year, despite all the challenges currently facing the ad market.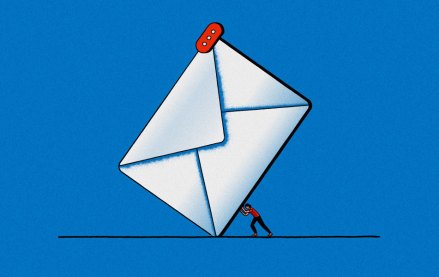 November 28, 2023 • 6 min read
Some email newsletter platforms' click-through rates are actually click-to-open rates, which are measured against the number of emails opened rather than the emails sent. But buyers seem to prefer it that way.