Apple's subscription news and video services cater to media's middle class
March 26, 2019 • 4 min read
•
•
The best way to understand Apple's new subscription products is to focus on who chose to skip the party.
On Monday, Apple finally unveiled a few heavily hyped media offerings, including a refurbished streaming TV app that will include more than a billion dollars worth of original movies and TV shows (for a subscription) as well as the ability to subscribe to networks such as Showtime and Starz, and a text subscription service that aggregates content from magazines and news outlets such as Billboard, National Geographic and The New Yorker.
Overall, Apple executives said the new TV app will offer "hundreds" of channels and the News+ subscription service will include more than 300 magazines and several prominent news outlets including The Wall Street Journal and The Los Angeles Times.
But notably missing from that list of Apple's launch TV and news partners: Netflix, The New York Times and The Washington Post. Even The Wall Street Journal, which will be available on the $10-per-month Apple News+ service, might only offer a curated selection of "general interest news" stories versus its entire subscription, according to CNN's Brian Stelter. And Hulu and Amazon Prime Video, which will be accessible through Apple's new TV "channels" marketplace, will still require users to come to its own app to actually watch the content.
Netflix, The New York Times and Hulu are all major media brands with huge subscription businesses — and in the era of media companies going direct to consumers, these companies want to own the customer (and billing) relationship as much as possible. That would not be possible on Apple News+ and the TV channels marketplace, which would be tightly controlled and managed by Apple.
"Data is the new oil," said Kris Hull, an svp of the insights division at Kantar. "[Netflix and The New York Times] want to have their own well versus licensing it to someone else. In the current environment, the more a company can own and have access to that information and use it effectively, versus working through some intermediary, is going to be a much more attractive option."
Of course, not every video programmer or publisher can have the size and brand recognition of Netflix or The New York Times. On the opposite end of the spectrum, niche video services and publishers such as Crunchyroll can also incentivize their passionate fan bases to pay them directly for content and services.
But for many companies that are caught in the middle, Apple's new services are an alluring option.
What Apple offers is potential scale: Apple News users now read more than 5 billion articles per month, according to Apple CEO Tim Cook, not to mention the 1.4 billion devices that Apple says are currently "active." Apple has also proven that it's a savvy marketer and can get people to pay for a subscription service with Apple Music (though news and other companies' streaming channels are not necessarily the same).
It's for these reasons many magazine publishers and mid-tier video programmers are electing to play ball with Apple, even if it means giving up 50 percent of overall subscription revenue (with Apple News+) and 30 percent of channel subscription revenue (with Apple's TV channels marketplace).
In this regard, Apple is just the latest platform "frenemy," according to an executive at a video programmer that will distribute its streaming video channels through Apple. "The Apples, Amazons — that's an area that represents organic growth for us," this source said.
Ultimately, how much revenue Apple can deliver back to media companies through Apple News+ and the TV channels marketplace is still in question. Some argue that with Apple's steep revenue share, media companies will only see incremental gains through these services — which is another reason why some companies are electing to forego distributing through Apple.
"For publishers who were making a premium on subscriptions — and deservedly so — to opt in on a potential for incremental revenue is missing what made them valuable in the first place," said Keith Hernandez, former publishing executive and founder of consultancy Launch Angle.
The market potential remains huge. In 2019, 190 million people in the U.S. will watch videos streamed on an internet-connected TV device, according to eMarketer's estimates. And with Apple focused on growing its services business, the company is also going beyond its own walls with plans to distribute the TV app on Roku, Amazon's Fire TV and smart TVs from manufacturers including Samsung and Vizio.
Plus, there are all of those Apple devices already in people's hands and living rooms.
"With one push of the button, Apple can send a notification that places content front and center of people's lives," said Peter Csathy, founder of media advisory firm Creatv Media. "It can be a real force."
https://digiday.com/?p=327587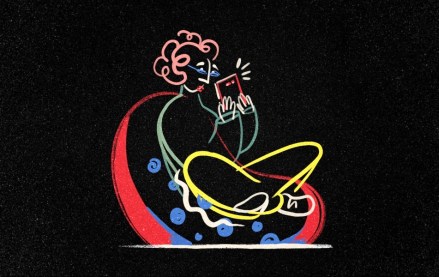 September 28, 2023 • 3 min read
•
•
The Financial Times has launched another lower-priced, subscription-based mobile app product a year after the debut of FT Edit to reach international readers.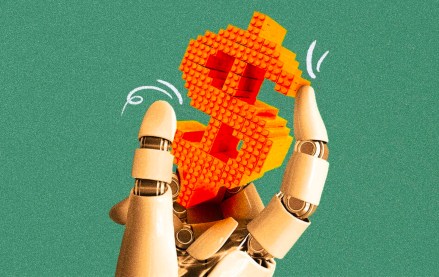 •
Publishers are starting to apply AI to their sales operations.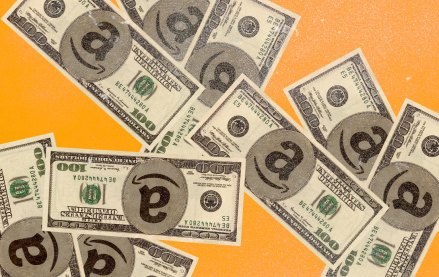 September 27, 2023 • 6 min read
•
•
The agency accused the e-commerce giant of conducting a range of anticompetitive behaviors that hurt both shoppers and sellers.