For the IDFA-curious, WTF is Apple's SKADNetwork?
February 8, 2021 • 5 min read
For Apple execs, all roads lead back to SKADNetwork when it comes to advertising and that's the reality dawning on the advertising world as Apple's long-awaited crackdown on app tracking looms.
Soon, it will be harder than ever to track Apple device owners at scale and when this happens there's a chance the SKADNetwork will be the next best option. Cue a scramble from ad execs to know what Apple's privacy-orientated zone means for their campaigns.
Here's a primer to bring you up to speed on what SKADNetwork is, how it will work and what to watch out for as the due date gets closer.
WTF is SKADNetwork?
In short, SKADNetwork is Apple's privacy-friendly way to attribute impressions and clicks to app installs on iOS apps. It shares conversion data with advertisers without revealing any user-level or device-level data. Think of it like the marketer's equivalent of being in the friend zone with an unrequited crush. There's a lot they would like to do in the SKADNetwork that they can't — i.e. granular tracking.
"It's encouraging to see recent updates such as 2.2 that have introduced more features such as view-through support," said Lloyd Greenfield, senior client partner at The Programmatic Advisory. "I'm aware that we won't get the same level of detail that ID-based tracking provided, but I'm hopeful that we will see more updates to SKADNetwork that enable features that get us closer to it."
How does SKADNetwork work?
Essentially, it works like a mini walled garden. The attribution process happens within the App Store before being verified on Apple's servers. From there, the data is cleansed of anything that could compromise a person's identity before being shared with the ad networks for ad execs to access. The limitations are intentional from Apple.
Limitations?
Where to start. The limitations baked into SKADNetwork are as intricate as they are deliberate. Ad Monsters has broken them down here, but here's an overview of where the pain points are. Not only is the data from SKADNetwork aggregated, there's no direct access to it given it's owned and reported by the ad networks. This affects everything from being able to optimize campaigns in real-time to a lack of detail on how well ads have performed, while also raising questions about the veracity of the data given there's a chance it could be manipulated by shady ad networks that are essentially marking their own homework once they get the data from SKADNetwork.
How should marketers move forward?
It comes down to having to set up new processes to keep in lockstep with how Apple's framework functions. From the practicalities of gathering SKADNetwork data from different ad networks tied to various parts of the ad tech supply chain to the intricacies of validating all this data, marketers must rethink how they collect, verify and process data from their mobile app campaigns on iOS devices.
What about app publishers?
Be prepared. There's a chance that SKADNetwork could account for the majority, or the only thing, media buyers bid on once mobile identifiers fade from view. In this case, publishers would miss out on media dollars if the necessary preparations haven't been made. The big demand side platforms have already started insisting app publishers keep up to date with their required list of SKADNetwork IDs, for example. Publishers will need to be equally as strict given Apple has (rightly or wrongly) said it will hold them responsible for any infringement.
Surely, there's a workaround to spare all this hassle?
Not really. Apple has made it clear that ad execs play in its ecosystem on its terms or not at all. So any attempt to identify users' identity will likely be blocked. That leaves ad execs with just a few options: contextual targeting is one area app monetization firms like Fyber are exploring, though the jury is out on whether it matches up to the effectiveness of mobile identity-powered targeting. Other app developers may push emails as an acceptable alternative, but these moves are likely to be limited by how hard it is to capture a large enough number of them. The struggle is real.
Still, there's a growing number of ad execs eyeing aggregated attribution strategies that mixes deterministic and probabilistic methods together with differential privacy ideas. Even so, SKADNetwork will play a key role in sharpening the accuracy of the attribution so it's not really a workaround per se more a circuitous concession.
I've heard that Apple is privileging SKADNetwork over other ad networks. Should I be worried?
The more ad execs dig into how SKADNetwork works, the more it seems like the framework an unfair advantage over rivals. The general consensus is that marketers get more granular data about the campaigns they operate on Apple's own ad network than they do for those run on any other network.
Apple Ads Attribution API (used by Search Ads campaigns) provides visibility into clickDate, adGroupId, creativeSetId. "This is a massive, and unfair, advantage Apple is giving to its own systems and advertisers," said Sergio Serra, senior product manager at supply-side platform InMobi. "At InMobi, we certainly welcome and believe in competition to keep on improving the quality of our offerings and ecosystem. However, when the platform becomes a competitor as well, it is imperative equality of frameworks and feature sets be guaranteed."
Some execs remain hopeful that this changes in the weeks leading up to Apple's crackdown on tracking. Failing to do so would put them in a very bad light, especially from a regulatory perspective, they opined.
Any other outstanding questions Apple needs to answer?
Apple's intent for SKADNetwork is clear, but how it will enforce it remains a source of intrigue for many observers. Big players like InMobi will invariably play by the rules given how much is at stake. Watching over the smaller players, however, could prove tricky. The ecosystem is immense, and so are the probabilities some stakeholders employ questionable practices.
https://digiday.com/?p=394170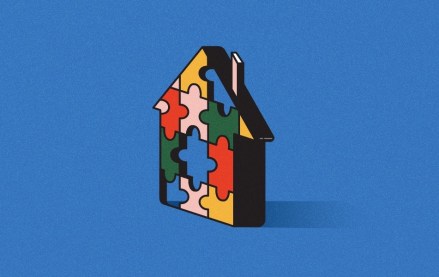 September 22, 2023 • 4 min read
Apartment Therapy's president Riva Syrop took the stage at the Digiday Publishing Summit to discuss the convergence of commerce and sponsorship revenue within its Small/Cool event.
September 22, 2023 • 4 min read
Media execs took stage at the Digiday Publishing Summit to discuss the growing importance of ROI in ad campaigns this year.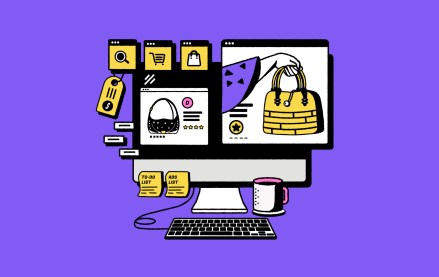 September 22, 2023 • 4 min read
CEO Satya Nadella said AI assistants will be as ubiquitous as PCs and will help users navigate across apps, operating systems and devices.