The coronavirus lockdowns have helped Amazon swallow more ad dollars. That's likely to be a long-term gain for the retailer-cum-ad-business.
Between January and March Amazon's ad business grew 44% year-on-year to $3.91 billion. The rise keeps the company's momentum against the duopoly, with its growth rate faster than both Google (13%) and Facebook (17%). While Amazon's ad business is tiny in comparison to the $28 billion and $17.4 billion Google and Facebook made from ads respectively in the first quarter, the gap is shrinking.
Growth of Amazon's ad revenue in the quarter was more down to increased demand prior to coronavirus rather than advertisers making big revisions to media budgets in its wake, according to seven media buyers interviewed for this article. In fact, once Amazon's ability to fulfill orders was disrupted, the growth of ad revenue declined before picking up again the second quarter, said Danielle Waller, Amazon search capability lead at Merkle.
Advertisers buy ads on Amazon when they have a product to sell there but that's been harder to do since the start of March when the retailer said it would only ship products from six essential categories. At the time the move was done to ease pressure on Amazon's own supply chain, but it also forced advertisers to revise the amount of money they planned to spend promoting certain products, according to the media buyers.
Over the last week of March, the typical Amazon advertiser spent half as much money on Amazon ads per day as they did in January, according to Merkle's analysis of its own clients' spending during the quarter. Some of those advertisers bought fewer ads as a result of Amazon limiting their ability to get non-essential products to shoppers, while others ran low on product inventory or ad budgets after strong sales earlier in the month.
Search advertising on Amazon suffered as a result. After growing 25% or more for much of the quarter, spending on Sponsored Products search ads slowed to 6% for the final week of March, as advertisers ran into inventory, fulfillment and consumer demand issues, according to ad agency Tinuiti's analysis of how its clients spent $400 million in the U.S. over the period.
Amazon may have reshuffled its logistics to prioritize essential items, but this, in turn, knocked its ability to profit from the ongoing, albeit lower demand, for non-essential items. Advertisers won't buy ads for products that have extended delivery times on Amazon because shoppers tend not to purchase them as evidenced by the slump in conversion rates there.
Over the final two weeks of March, conversion rates declined for many advertisers in the U.S., some of which were in the home goods, toys and gaming non-essential categories, to an average of -10%, per Tinuiti.
Lower conversion rates on Amazon meant there was less competition to drive up the price of ads there. Consequently, cost-per-clicks in the quarter decelerated, said Daniel Tejada co-founder of e-commerce agency Straight Up Growth, who saw them fall by as much as 30% last month.
Clients at Havas have struggled to adapt to the new normal on Amazon. A telco company and a sportswear manufacturer weren't able to ship products sold on Amazon for four weeks, said Brad Beiter, managing director of performance marketing at Havas Media. In both instances, the companies waited to see if sales picked up once delivery times got shorter as Amazon had promised at the start of April. While those delivery times have improved, particularly in categories like toys and gaming where demand has been strong, both Havas clients are still experiencing delays getting their products shipped.
"For one of our clients' sales are down 50% on the previous year and while that's pretty big it's also impacted the return on investment from their media dollars on Amazon," said Beiter.
With brick-and-mortar stores closed indefinitely, companies are reluctant to walk away from Amazon as perhaps one of their only meaningful cash generators right now.
Despite those challenges, Amazon's ads continued to deliver large sales gains for those advertisers that were able to get their product to shoppers. Sales from Amazon's Sponsored Products ads grew 70% year-on-year in the first quarter as spending on them from advertisers grew 70% per Merkle. Results were similar for Sponsored Brands ads, which saw sales growth of 131% year-on-year in the first quarter on a cost increase of 118% over the same period, according to Merkle.
There are early signs, however, that Amazon's ad business could thrive during coronavirus. While Facebook and Google are a mainstay for a wide array of advertisers, there are only a few that can consistently prove those platforms deliver efficient, incremental revenue. Amazon attracts far more in-market shoppers than any other single destination, so this is proving a resilience-building asset in these uncertain times.
"The coronavirus is making businesses reevaluate their media channels and what Amazon can do here is measure the impact ads have on sales and reach in a way that other platforms can't," said Merkle's Waller. "In some cases, we're seeing advertisers take money from their holistic budgets to support Amazon as a growth channel right now, while in other cases the growth on Amazon has been able to support additional investments."
https://digiday.com/?p=365746
October 2, 2023 • 1 min read
•
•
The publishers who attended DPS were focused on the potential upsides of applying the technology to their operations while guarding against the downsides.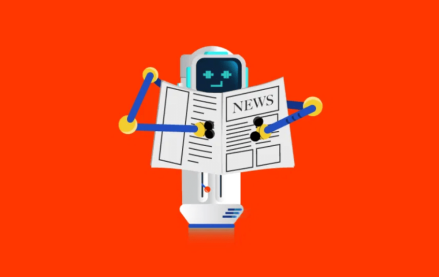 October 2, 2023 • 4 min read
•
•
Now that ChatGPT users can surf the internet for information, some publishers are reconsidering the weight of the issue.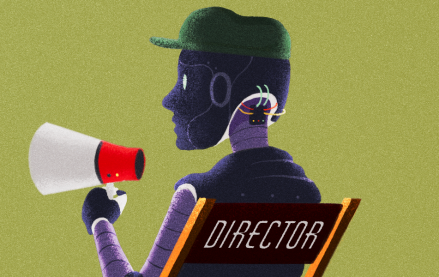 October 2, 2023 • 5 min read
•
•
As Meta makes celebrity-like chatbots, ChatGPT learned to "hear," "see" and "speak" while Spotify is piloting AI-translated podcasts.