Amazon is a looming force in media. Amazon's pitch to brands at Dmexco may have purposefully downplayed itself against the showmanship of Google and Facebook's efforts, but its growing influence on the ad ecosystem reverberated across the conference.
The shadow of the duopoly loomed large over the two-day gathering of ad tech. From the exorbitant booths in the heart of the main conference hall to the high-profile names they put on stage, Google and Facebook wanted the industry to know that all is well in the walled gardens. But as packed as Google and Facebook's events were, marketers also flocked elsewhere to hear more about a platform some industry observers believe could eventually shake up online media's status quo.
Amazon's booth was in one of the smaller halls, tucked away near the back. The booth, while similar in size to those for Google and Facebook, was not as flashy. There were no fluffy pillows or two-story installations, just tables and salespeople talking to attendees about how Amazon Marketing Services could help them reach over 300 million active customer accounts worldwide. Visitors were walked through the three formats they could potentially use: its sponsored products, headline search ads and product display ads running across its search, programmatic and mobile inventory, as well as on its Fire devices and other owned sites like IMDb.
Several senior executives from Amazon were also seen at the event, including Anthony Reeves, global executive creative director; Dan Wright, head of international advertising; and Colleen Aubrey, global vp of self-service performance advertising.
One agency executive, who spoke to Digiday under condition of anonymity after meeting the retailer's sales reps, said the formats were "somewhat limited" compared to what is being offered elsewhere. No doubt this will change in time, particularly with the launch of Amazon's shoppable feed of stories and photos in the U.S., but until then, the executive said he would invest "incrementally" rather than "divest in other media channels."
The point was backed by Oren Stern, the gm for Kenshoo, which now lets brands and agencies manage Amazon ad campaigns via its platform. "Because there are only three ad formats with Amazon Marketing Services, I think that's part of the reason why clients are looking at the incremental value of dollars being put into this channel and are trying to get a sense of what is that value for the traditional dollar going into Amazon," Stern said. "In general, we've seen positive ROI on Amazon's ads, and in some cases, we've even seen it surpass the ROI on other channels."
That performance is driven by Amazon's data rather than its ad tech. As one ad tech source explained, "The problem with Amazon is its data is great but its tech isn't. The good thing for them is they have so much money that they'll be able to sort that out very quickly once they know what the industry wants."
Attendees familiar with Amazon's ads believe early growth will be driven by those brands that already have a presence on the retailer. However, with the company's expanding placement and targeting options, more brands, including those that do not retail through Amazon, will likely buy its ads. Part of the growth is predicated on how well the retailer is able to educate brands and agencies on the best ways to harness its data set, which unlike Google's intent data and Facebook's people-based data, is grounded in purchase data. "It's not just about marketers asking whether 'my ad reached my audience on Amazon,'" said the same ad tech executive. "It's also, 'Did my audience buy my goods?'"
Marc Pritchard, Procter & Gamble's chief brand officer, alluded to Amazon's potential to bridge the sales and marketing gap at Dmexco. He told delegates that P&G's early bets on the retailer were helping it to better understand consumer behavior and serve ads in the right context, which consequently are more likely to drive sales.
"We're also teaming up with e-commerce players like Amazon and Alibaba so we can use their unique consumer ID data and reach consumers precisely when they're ready to buy," said Pritchard. "This is accelerating our e-commerce strategy."
P&G's e-commerce business is already worth $3 billion and is growing 30 percent year over year, according to Pritchard. He revealed that sharper targeting on Amazon and other sites had also cut ad wastage by 20 percent and lifted ROI by four times as much, but even more importantly, "it's creating a better experience for users."
https://digiday.com/?p=254132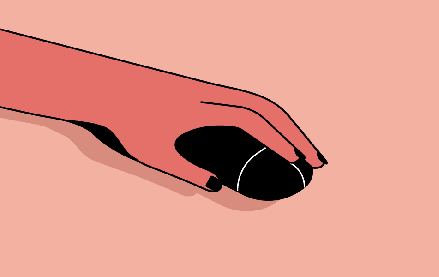 December 1, 2023 • 3 min read
People claim that the role of chief diversity officer is vanishing. However, AI is booming, and the CDO can help ensure responsible AI.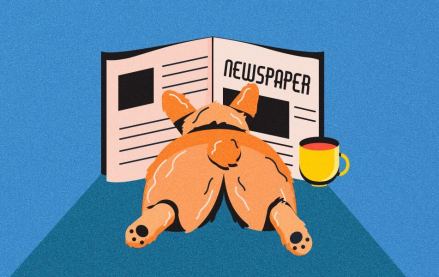 November 30, 2023 • 4 min read
Digiday+ Research found that publishers' programmatic ad revenue didn't quite live up to expectations this year, but they still see it as a growth area.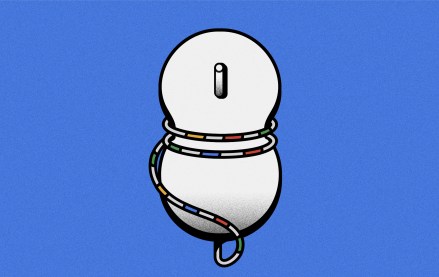 November 30, 2023 • 13 min read
For a couple of publishers, referrals from Google are down upwards of 60%.