Media Buying Briefing: Agencies pay sizable increases to secure time in a limited-inventory upfront marketplace
June 7, 2021 • 5 min read
•
•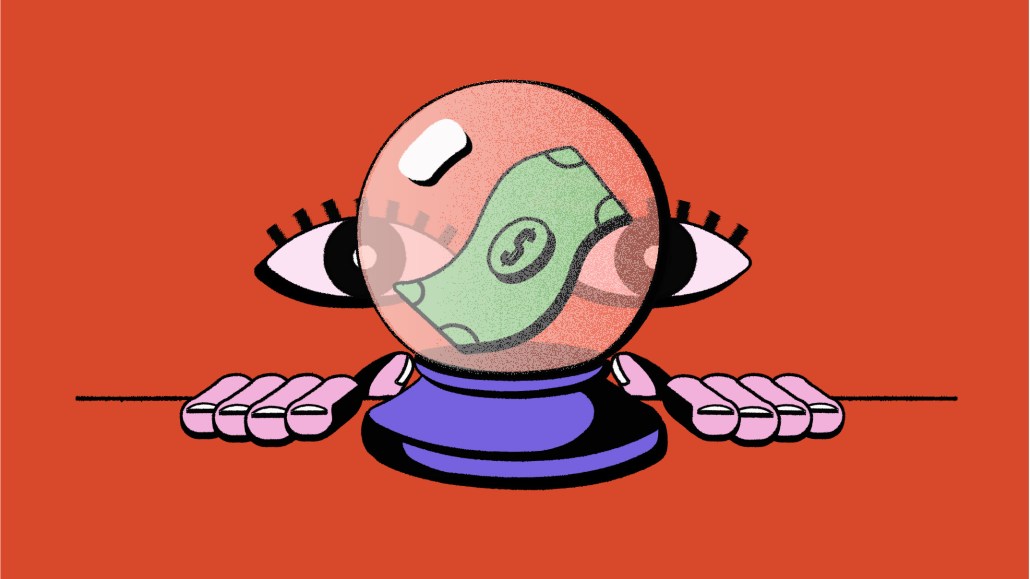 Ivy Liu
This Media Buying Briefing covers the latest in agency news and media buying for Digiday+ members and is distributed over email every Monday at 10 a.m. ET. More from the series →
The annual $20-billion dance between media agencies, on behalf of their clients, and the TV networks to negotiate huge packages of ad inventory purchased in advance of the upcoming programming year more often than not plays out to the tune of a solid rock ballad. This year, it seems the DJ threw on a two-minute blast of punk, and agencies will emerge from the mosh pit with more bruises than the networks.
Media agencies say they are hot and heavy in negotiations with the major TV players — which includes linear broadcast and cable, network-owned streaming and other ad-supported streaming services — and the market could easily wrap up in the next week. Pricing for prime-time inventory on linear TV is said to be up in the mid-double-digit percentages.
What's almost shocking is that the media agencies, all of whom spoke on condition of anonymity, admit this year is a seller's market, and will likely meet the networks' pricing demands at least part of the way. This is highly unusual, since media buyers usually dig in their heels and slow down negotiations when the sellers are asking for increases that go above single-digit percentages.
But buyer accommodation is happening for a few reasons:
The usual suspects in TV that were unaffected by the COVID pandemic, notably pharmaceutical advertising, have even more money working in the marketplace, and want to ensure they get it placed.
Ad categories that were badly affected by the pandemic, especially travel, movie studios and some consumer packaged goods advertisers, not only are back, but they have increased budgets from monies not spent in 2020, as they try to regain ground lost during the pandemic.
The broadcast/cable networks' limited linear inventory has created a supply/demand surge in pricing, with prime-time broadcast pricing landing between 15-20 percent up over 2020 pricing, and cable up between 9-13 percent.
The 2022 Winter Olympics, which are scheduled to take place in Beijing in February, will run across NBC Universal properties, which is further tightening up inventory.
"We're not happy about paying these kinds of increases, but if you want to be in the TV marketplace, you're going to have to pay up to some degree," acknowledged one major buyer.
Where the networks may end up with a black eye or a rib bruise is in the tussle over cancellation options for buyers. In the 2020 upfront, which was anything but traditional due to the pandemic, media buyers asked for and received far more flexible options to cancel or move their upfront purchases on behalf of clients.
This year, buyers said, the networks are trying to revert to pre-pandemic options, which severely limit buyers' flexibility in shifting upfront orders. It's unclear how much this will be a sticking point or deal-breaker at this point of negotiations, which revolve mainly around pricing.
If buyers do balk, their options are at least plentiful this year, in that other video alternatives are actively pursuing the billions buyers are looking to place in the coming weeks. One buyer pointed to the likes of Roku and YouTube as being viable options — or even in-cinema advertising now that movie theaters are opening up again.
Buyers agreed they want to avoid holding onto ad dollars to place in the scatter marketplace (buying ad time quarter-per-quarter), where one buyer said pricing had reached "absurd" levels.
Color by numbers
For decades, radio was the sole audio media option for buyers and planners, but the advent of podcasts and streaming audio changed all that. It also empowered the era of sonic branding. Audio intelligence platform Veritonic's latest Audio Logo Index report shows that some categories are breaking through more successfully than others. The Index uses machine listening and learning to measure emotional resonance, recall, engagement and purchase intent. A few highlights from the report:
Insurance companies have figured out how to use audio branding to great effect. Farmers Insurance scored an 88 (out of 100), followed by State Farm at 87 (although State Farm enjoys the highest level of brand recognition).
Quick serve restaurants also scored highly on the Audio Logo Index, with Arby's, Popeyes and Red Robin all scoring an 86 (while Little Caesar's won the brand recognition battle).
Conversely, financial services and technology brands made little headway in improving their ranking in the Index. Mastercard, for example, scored a 53 and was recognized by only 4 percent of respondents.
Brands that incorporated their names into their sonic branding lifted their recognition value. For example, AutoZone's 84 index score was aided by a 62 percent surge in its brand recognition once the brand name was incorporated into the audio logo.
Takeoff & landing
Havas Media Group and media sales platform Teads launched Project Trinity, a collaboration to help publishers figure out optimal, engaging content that gives advertisers a lift. Separately, Havas Media Group tapped Noah Vardon as its new president of its Canada operations, effective immediately. HMG also moved Lisa Evia, who had overseen Havas Chicago and Canada, be the North American managing partner and head of growth.
Wavemaker U.S. was named media agency of record for cryptocurrency exchange platform Coinbase.
Elijah Harris was named executive vp of global digital partnerships and media responsibility at IPG Mediabrands' Magna unit, moving over from sibling operation Reprise where he was head of social — and had been responsible for creating Mediabrands' Media Responsibility Index.
Direct quote
"Right now, there's zero consent [being asked of consumers] for any company that's gathering your data — it's all garbage and crap. There's way too much data about you out there that you don't know about. But there will be liability one day for those companies that are out there stalking you without your consent. All your data is yours, and anything companies use should compensate you."
— Dr. Don Vaughn, head of product at Invisibly, a company looking to pay consumers to license their consented data so it can repackage and sell to companies.
Speed reading
Digiday senior marketing editor Kristina Monllos catches up with GroupM Multicultural president Gonzalo Del Fa to find out how the media agency group will execute on committing 2 percent of all client dollars to Black-owned media
Digiday senior news editor Seb Joseph explains why Apple is slow-rolling out its ATT privacy safeguard, and the resulting confusion that's sown.
The Verge looks into the Facebook Oversight Board's decision to keep former president Donald Trump suspended for two years, as well as the social giant's decision to stop shielding politicians from its content moderation rules that apply to other users.
https://digiday.com/?p=416801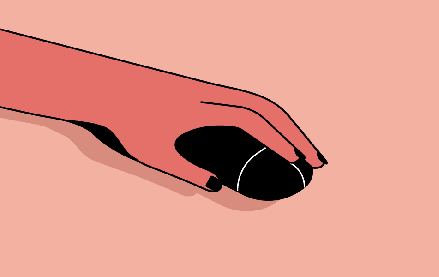 December 1, 2023 • 3 min read
People claim that the role of chief diversity officer is vanishing. However, AI is booming, and the CDO can help ensure responsible AI.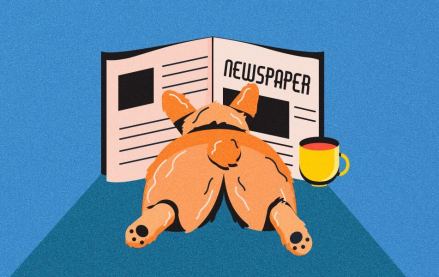 November 30, 2023 • 4 min read
Digiday+ Research found that publishers' programmatic ad revenue didn't quite live up to expectations this year, but they still see it as a growth area.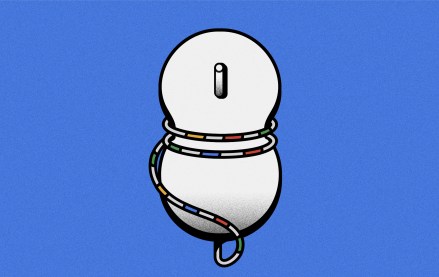 November 30, 2023 • 13 min read
For a couple of publishers, referrals from Google are down upwards of 60%.