Media Buying Briefing: To own or not to own, that's the question with agencies and data — Part I: Publicis/Epsilon
January 25, 2021 • 7 min read
•
•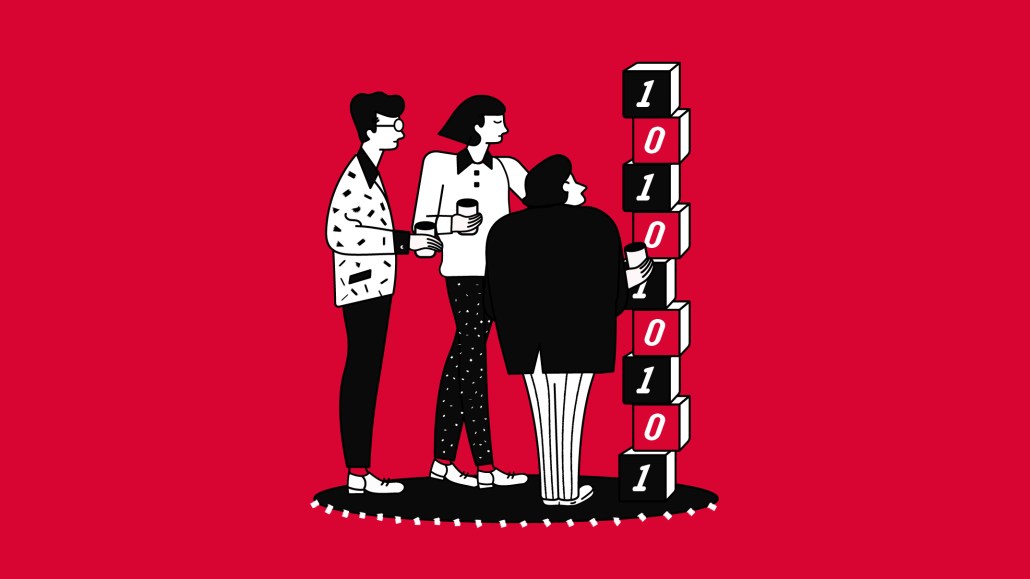 Ivy Liu
This Media Buying Briefing covers the latest in agency news and media buying for Digiday+ members and is distributed over email every Monday at 10 a.m. ET. More from the series →
The agency holding companies have chosen divergent paths over how to leverage and incorporate data, which in the last five or so years has muscled its way to the forefront of most media decisions.
Publicis and IPG landed firmly in the acquisition camp; better to buy a large data firm and have inside access to troves of third-party information on billions of consumers worldwide. Publicis did so in 2019 with its $4.4 billion purchase of Epsilon, a year after IPG acquired Acxiom for $2.3 billion.
The other holding companies tacked in differing directions: Omnicom built from within, making Omni and Annalect its data nerve centers; WPP built mPlatform out of a number of data and programmatic/trading elements within its GroupM arm, but that's quietly faded into the background as the company focuses more on its Xaxis unit; Dentsu acquired Merkle in 2016 and has since made smaller acquisitions folded ino Merkle; finally, Havas firmly stood in the camp of buying data on an as-need basis rather than a full-on acquisition. (One has to include S4 Capital into the holding companies, if only because of Sir Martin Sorrell's relentless ambition to stick it to the holding-company model he helped create over the last 25 years). S4 bought ConversionWorks and Datalicious in 2019 to fold into its MightyHive unit.
Forrester principal analyst Jay Pattisall thinks the own/acquire-vs-build/rent debate matters less than the accuracy and value of the data itself. "You can really look at this as water from the same mountain flowing to two different rivers," said Pattisall. "What matters most is who's best at filtering the water." That said, he does acknowledge that the proprietary model could have a filtration advantage due to the fact that it's done in-house rather than outsourced.
That's why, in this installment on data in media agencies, I take a look at Publicis and Epsilon's approach through the eyes of Hawkeye, the holding company's lead CRM offering in North America and self-described "tip of the spear for those types of solutions for Publicis," according to Zach Baze, Hawkeye's chief intelligence officer. After Publicis bought Epsilon, it merged the data giant's agency practice into Hawkeye, "and that shared DNA and fluency made for a super-fast integration," explained Baze. (Other Epsilon divisions reside elsewhere in Publicis.)
To Baze's thinking, the Epsilon acquisition came with one vital development that will give the company an edge as the data and programmatic world works toward a solution to the crumbling cookie: Core ID, a unique person-based (not cookie based) ID that he claims has the "best cross-device accuracy in the market," and which Epsilon has been working on since the early 2000s.
"What our group has done is take all those Epsilon tools and build a service layer on top them for insight extraction purposes," said Baze. "We can help quickly if an assistant media planner has a hunch about an audience that might be appropriate for a client. Because there's a unique ID ascribed to each individual within those tools, all of a sudden it becomes an addressable audience. So if the media agency wants to pull the trigger, it's a simple export or recreation for an actual activation."
Baze provided two examples:
For a CPG client with highly seasonal consumption and very little first-party data, Hawkeye combined unstructured data with its TotalSource Plus and Marketview data to uncover new, less seasonal consumption occasions being driven by a new target demographic for the brand.
Hawkeye blended a financial services client's first-party data with its data to enhance its existing consumer profiles, which led the brand to refocus its efforts and go after new and bigger target groups.
What about the criticisms from around the industry of possible conflicts of interest? As a Digiday editorial asked around the time Publicis bought Epsilon, "[T]he question now is whether agencies are prepared to face tough questions about neutrality, and whether they're selling data to clients because it's in their clients' best interests, or the interests of agencies' bottom lines."
Baze acknowledges that some service agreements had to be modified and that some legal shifting had to be done to avoid conflicts. But he said he'd rather be in the position of owning Epsilon and all the value it brings, than having to seek data out as a buyer.
"To orchestrate the customized, seamless, omnichannel commerce type of experience that consumers have come to see as normal, you're going to need a real ID at the center of that." he said. "And if you don't own it, your agency becomes a middle man in getting that information for you as a client."
I'll be looking at the other holding companies' data in coming weeks.
Breaking news
Colin Kinsella, CEO of Havas Media North America, has left the company after 4.5 years at the helm. Peter Mears, global CEO of Havas Media, will handle North American duties while a replacement is sought. Under Kinsella's tenure, Havas Media added several clients including Sanofi (which it recently successfully defended), Puma, Papa John's, Travelocity and TripAdvisor, but also lost Tracfone and Cracker Barrel. Havas Media also won several agency of the year awards during Kinsella's time, as well as a Most Innovative Culture award from Digiday in 2018.
Color by numbers
Several outlets reported last week that Netflix finally passed the magic number of 200 million subscribers after adding 8.5 million subs last quarter (more than the 6.4 million it expected to get). The feat is particularly impressive given the number of new streaming competition that's popped up in the last year, from NBCU's Peacock to the just-launched Discovery+. Revenue also grew faster than expected, to $6.64 billion, ahead of the $6.26 billion forecast.
Direct quote
"There are 3 sectors we call the pandemic trifecta that have been accelerated dramatically. Streaming (video and audio), e-commerce and gaming. Gaming was in part a function of people having more time on their hands, but as we go back to work, I would imagine that would have some mitigating effect on time spent, although it's still large and growing and strong. For e-commerce, just the convenience factor in ordering in, and quite frankly something that's unmentioned and unheralded is the phenomenal investment in logistics and infrastructure that the delivery companies made (Amazon, Fed Ex, UPS) to be able to step up … so I think the e-commerce gains are largely permanent. The streaming gains are absolutely permanent. And where you can really see that being manifested is in the dramatic reorganizational approaches of companies like Disney and NBCU, who've come to the realization that streaming is not only a virulent strong growth channel, but it's the future of their businesses and therefore they made dramatic changes to effectively place streaming as a strategy at the [forefront] of their existential future."
—Terry Kawaja, CEO of LUMA Partners, answering the question of what COVID behaviors in media will stick in the Next in Marketing podcast hosted by Mike Shields.
Speed reading
—Digiday's senior news editor Seb Joseph offers insights on the proactive rather than reactive approach many agencies are recommending for their clients advertising in or near news and political content, and how clients are starting to think about media responsibility in the same way they do corporate social responsibility.
—As if he wasn't busy enough, Joseph also has a strong piece on the growing need for marketers to consider a more ethical approach to media buying, in light of a more polarized and divisive political environment.
—The New York Times dove deeply into alleged collusion between Facebook and Google on potential rival ad products that turned into a partnership, and an antitrust lawsuit brought by several attorneys general.
—According to the CMO Survey, marketers are upping their social media spending post-pandemic. Here are the numbers, as explained in a piece in the Harvard Business Review.
https://digiday.com/?p=389962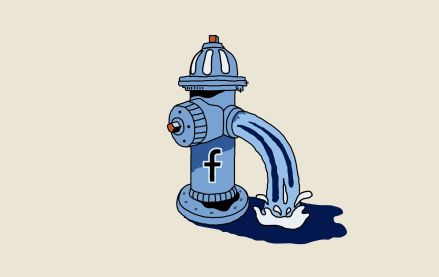 October 4, 2023 • 5 min read
•
•
Publishers are still feeling the effects of a change Facebook made in May that caused a steep decline in referral traffic. Nearly four months later, publishers aren't sure when — or if — that traffic will come back.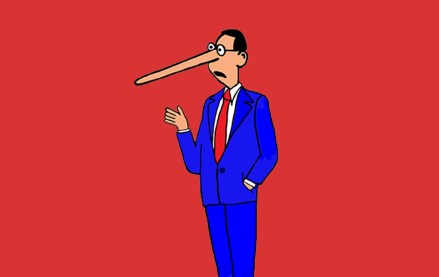 October 3, 2023 • 7 min read
•
•
A new definition for MFAs is available but the vague nature of the guidelines is leading to a lack of standards that might prevent adoption.
October 2, 2023 • 1 min read
•
•
The publishers who attended DPS were focused on the potential upsides of applying the technology to their operations while guarding against the downsides.