How advertisers are responding to Google's third-party cookie crackdown
May 13, 2019 • 4 min read
•
•
Advertisers are grasping for ways to get closer to the rich data publishers sit on and Google's push to crumble cookies it doesn't own could embolden those efforts, according to senior marketers and ad tech executives.
Since Google has made it easier for people to block cookies that track them in Chrome, the world's most popular browser with around a 60% share, advertisers are forced to consider alternative first-party data Google can share as long as it remains in control of it. It's a tolerable setup for any advertiser that doesn't buy vast sums of online media and doesn't need targeting data, but for the larger ones that need both, Google's move is pushing them toward alternative ways of targeting online users.
Here are three ways advertisers are starting to re-evaluate how they target people amid Google's crackdown on third-party cookies.
Buying around the walled garden
Unlike the moves from browsers like Firefox and Brave, Google has not switched off third-party cookies by default. Regardless of how many people cut off third-party cookies, marketers are faced with looking for new ways , said a media director at a global advertiser. For the media director, the only real option they have is to look for alternative ways to enrich their own data assets outside of Google's products, whether that through context signals as a proxy for interest, and try to scale them through mutually beneficial partnerships either through private marketplaces or publisher alliances.
"What Google is doing will expedite the death of the cookie, and that in turn will curb the open auction shotgun approach of bombarding as many people as you can with the same ads," said the media director who was not authorized to talk to Digiday. "The idea or targeting audiences could take a back seat, and we may focus on setting up more private marketplace deals in a quality environments where we can focus on other forms of targeting."
First-party data should be the first priority
Google won't turn then off retargeting, but it will push many to reconsider their addiction to how it's currently done. It's not particularly easy for users to review retrospectively what they've opted in for and how their data has then been shared via third-party cookies, said Tom Ruff, senior programmatic analyst at agency Journey Further.
The resurgence of publisher alliances like Ozone alongside the rise of advertiser-controlled marketplaces that are all pitched as privacy-first solutions that can offer alternatives to the third-party cookies that are being prohibited. Deals like these could pave the way for advertisers to work with publishers to establish a browser ID everyone can recognize and respect opt out for.
"Google creates quality products, but it's got to a point where you can see that what they're doing is not in the interests of the industry as a whole," said a senior marketer on condition of anonymity. "The best way around that issue for brands is to take ownership of the technologies and partners that can give them the best agnostic read on the marketplace."
Life after Chrome
With tracking on Chrome being limited, some advertisers are already considering how to target people using other browsers. More brands are realizing that advertising in a walled garden like Google could be considerably less effective than they think, which is making them reconsider where and how they target people online, said Kees de Jong, co-founder of ad tech consultancy Uncommon People.
Google's decision may push other browsers to consider new paths if ad-supported publishers begin to block browsers or put notifications suggesting a different browser to unlock the full site experience, said Victor Wong, CEO of Thunder Experience Cloud.
His observations amount to two possible paths. The first is for non-Chrome browsers to follow Google and give advertisers similar granular control of trackers instead of the current blunt instrument approach. The second option is for those browsers to create an ID that is the equivalent of the mobile advertiser ID that everyone uses for mobile in-app. Google has contemplated a similar move but didn't due to the amount of time needed to make the switch, said Wong.
"Everyone may end up working toward that so tracking doesn't get pushed underground and can ultimately be easily controlled by the browser-using consumer as it is with in-app," he said Wong.
https://digiday.com/?p=333687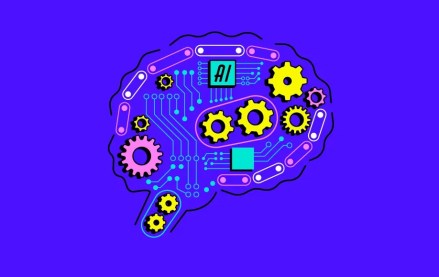 December 11, 2023 • 5 min read
As Google and Meta roll out new features, startups like Runway are finding new ways to compete for enterprise clients.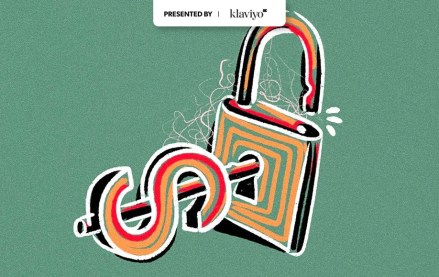 December 8, 2023 • 5 min read
Future plc's CFO Penny Ladkin-Brand announced on Thursday that she is stepping down, as the U.K.- based media company reported declining revenues and a new two-year investment plan to get back to growth.
December 7, 2023 • 13 min read
In this week's Media Briefing, publishing executives share how the task forces they created earlier this year to oversee generative AI guidelines and initiatives have expanded to include more people across their organizations.